China The Market Protagonists: Bad Manufacturing PMI Data And Restrictions On Video Games
During Tuesday's session, China is in the news for two reasons: video games and published macroeconomic data. In relation to video games, the Chinese government has announced that to fight against the addiction that this type of online game involves among the youngest, it has been decided to limit the use of these among those under 18 years of age to a maximum of 3 hours per week between 20:00 and 21:00 hours on the weekend (Fridays, Saturdays, and Sundays) in addition to holidays.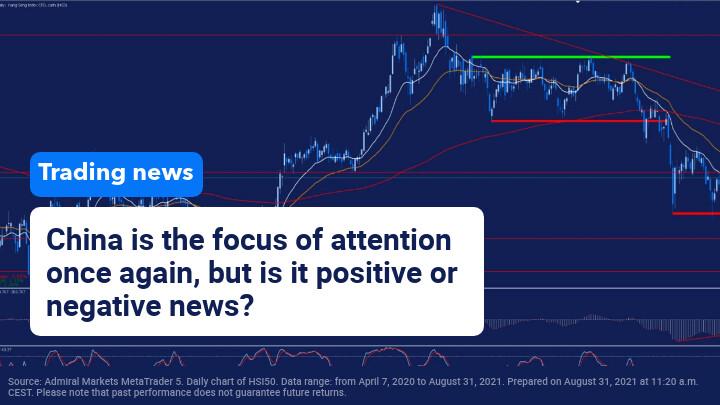 This move may seem very strange and controversial, but if we take into account that China considers that this addiction to video games can be dangerous for the country's economy given that young people prefer to play video games than continue with their studies or access the full-time labor market. In this way, the government presided over by Xi Jinping thus continuing with the measures adopted in 2019 in which it limited the playing time to minors to an hour and a half a day until 10 at night.
This move may be a blow to this type of online platform since China is one of the largest consumers of this type of platform and companies such as Tencent, will be forced to introduce changes in their services to adopt these new restrictions adding, for example, facial recognition systems to prevent minors from playing at night outside the established hours.
On the other hand, China is also in the news after this morning we learned about the manufacturing PMI data for last August which have not only been worse than those corresponding to last month but have also been worse than expected by the market consensus.
Although as we mentioned in our analysis last July in relation to the increase in the trade balance thanks to exports during the first half of the year, during the months of July and August we can observe a slowdown in the Chinese manufacturing industry after both data have been worse than expected.
Specifically, last July the manufacturing PMI was established at 50.4 points compared to the 50.8 expected, while the data corresponding to the month of August has been established at 50.1 points compared to the 50.2 points expected.
Disclaimer: The given data provides additional information regarding all analysis, estimates, prognosis, forecasts or other similar assessments or information (hereinafter ...
more