China Manufacturing PMI Continued To Rise
The recovery was seen in the manufacturing and service sectors, but manufacturers show more optimistic sentiment.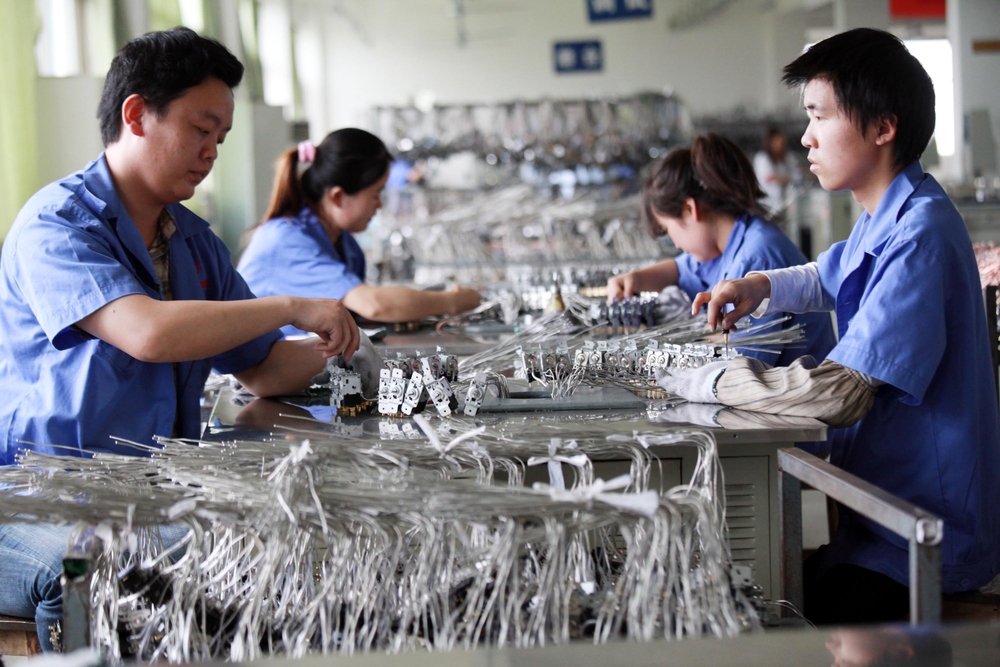 Workers at en electronic factory in Eastern China
Jump in manufacturing PMI
China's manufacturing Purchasing Managers' Index jumped to 52.1 in November from 51.4 a month ago. The jump was mostly due to more domestic new orders and an increase in raw material prices. New export orders also increased but less so compared to domestic new orders.
Though the data is not bad for November we believe that the spread of Covid-19 in the rest of the world will continue to limit export orders and delivery of export orders in December if there are lockdowns in the export destinations.
Service PMI held up well but didn't show the same jump in manufacturing
Service PMI edged up slightly to 56.4 in November from 56.2 in the previous month. New orders increased slower in November compared to October to 52.8 from 53.0. This is not surprising due to the Golden Week in October, and China's service sector should go stronger again only in the Chinese New Year starting from 12 February 2021.
Forecast
We keep our 1.7% GDP growth forecast for 2020. This should be followed by 7.0% growth in 2021 due to 1) a low base effect from 2020; 2) continual economic growth from domestic demand; and 3) hopefully a better external environment from vaccines for Covid-19 and a Biden US government.
Disclaimer: This publication has been prepared by ING solely for information purposes irrespective of a particular user's means, financial situation or investment objectives. The information ...
more