Brazil: The Hawks Are Getting Louder
The Brazilian central bank is likely to move the policy guidance needle decidedly in a hawkish direction at this week's monetary policy meeting, but we don't expect a rate hike or a pre-commitment to a hike in March. A first hike is more likely in 2Q, when 2022 becomes the targeted calendar year in a policy-relevant horizon.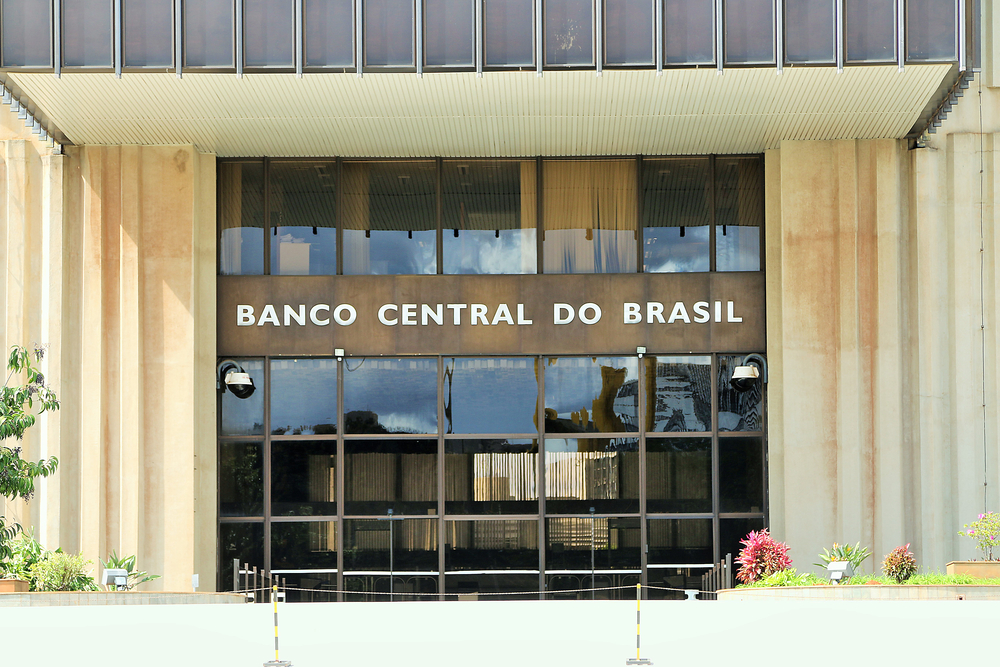 A clear hawkish shift in the policy guidance
This week's monetary policy meeting in Brazil, on Wednesday, was not supposed to be particularly controversial.
The current policy stance suggests that the central bank is unlikely to change the policy rate anytime soon. But this guidance contrasts with the ominous language used in the local market to describe recent inflation prints and the country's inflation outlook.
A reluctance by the central bank to tighten Brazil's monetary policy stance is justifiable by the fact the bank considers that ongoing price pressures are likely to be temporary. Moreover, inflation expectations for 2021-22 are anchored and the economy is still demanding an extraordinary level of monetary policy stimulus.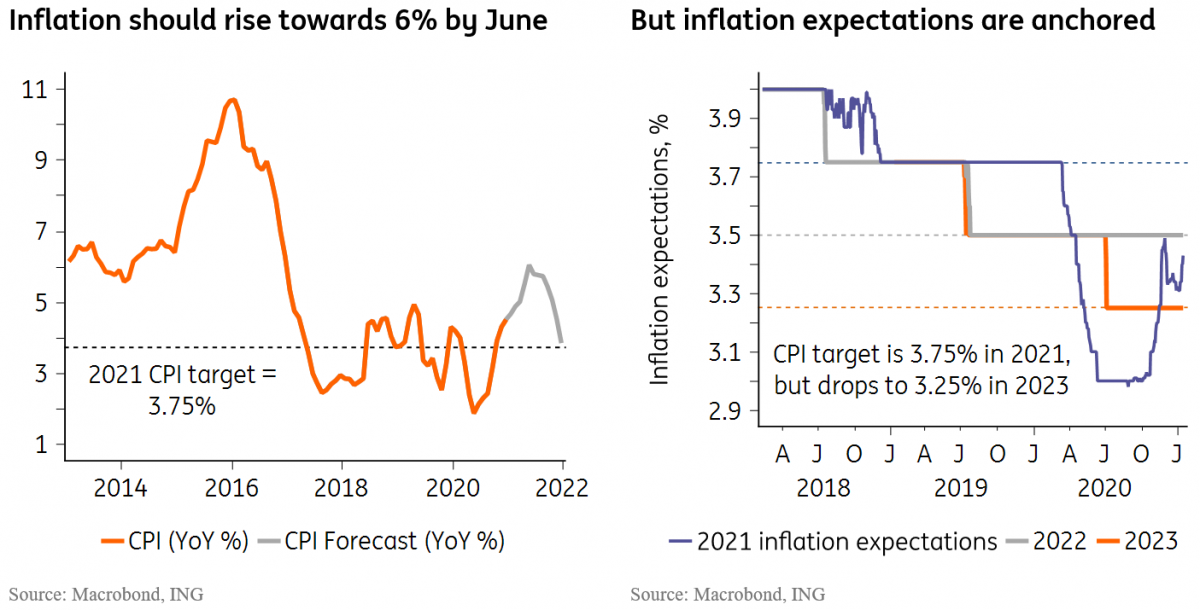 Having said that, higher-than-expected inflation prints and the expected rise in the yearly inflation print throughout 1H, which could reach 6% by June, should make it increasingly difficult for the central bank to resist rate hikes.
The pledge not to hike rates has outlived its usefulness
This week's meeting will serve to align the policy guidance with this new inflation reality. In practice, this will mean officially abandoning the forward guidance that was introduced in August 2020.
At the time, the forward guidance was seen as a worthy experiment, the apparent next step once the SELIC policy rate had reached what many considered its effective lower bound, at 2.0%.
It's not clear, however, to what extent the announcement was successful at shaping inflation expectations or flattening the local yield curve, which has remained remarkably steep in recent quarters.
Disclaimer: This publication has been prepared by ING solely for information purposes irrespective of a particular user's means, financial situation or investment objectives. The information ...
more