Blinken's China Vision - Whither US-China Trade, In Whose Interest?
In contrast to the hopes of moderate bipartisan voices, Blinken's China vision builds on the Trump-Pompeo unipolarity, at the expense of US business and American people. The semiconductor debacle is a prelude to future.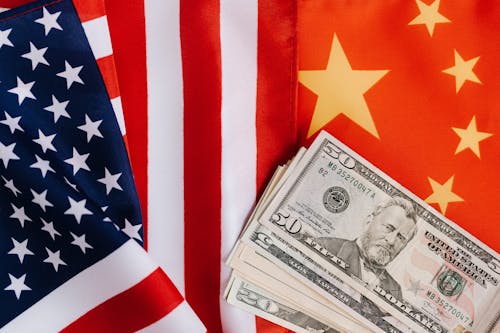 Recently, Anne O. Krueger, World Bank's former chief economist, noted that, following four years of a modus operandi to bully China, Trump's trade war is "a failure that harmed both China and the US."
Like Krueger, many progressive Democrats and global-minded Republicans hoped a reset of US-China relations. That's why US Secretary of State Antony Blinken's foreign policy speech was seen as a huge disappointment.
At the minimum, the old-new-Pompeo-Trump-Biden China vision is a pretext for managed trade. At worst, it seeks to replace business success with geopolitics.
Battling American technology leaders
In early February, Blinken applauded President Trump for having been "right to take a tougher approach to China." The tacit assumption is that the trade war was a success and in the interest of American people and business.
And yet, that was precisely not the case. Trump's trade war, as Krueger and most economists have concluded, not only harmed both bilateral partners, but caused US deficits to soar to record heights.
Unilateral tariff wars cannot resolve America's domestic and multilateral vulnerabilities. And perhaps that's why the Trump and Biden administrations have opted for bigger guns – ones that will make a bad status quo a lot worse.
In late February, US signaled it planned to move ahead with a Trump administration-proposed rule to "secure" the information-technology (IT) supply chain. The interim rule, which Trump proposed in January, will allow the Department of Commerce to monitor transactions of governments, including China's. It is a pretext to an odd effort to weaponize the entire global IT ecosystem, in peacetime conditions.
Disclosure: A version of the commentary was published by China-US Focus on March 22, 2021
Dr. Dan Steinbock is an internationally recognized strategist of the ...
more