Bank Of Korea Chooses Debt Over Disease
The previous peak in policy rates was a mini-cycle in 2019, when rates got as high as 1.75%. I'd suggest that puts the peak in this cycle at no more than 1.5%, though it could reach it by the end of 2022 at this rate.
7-day repo rate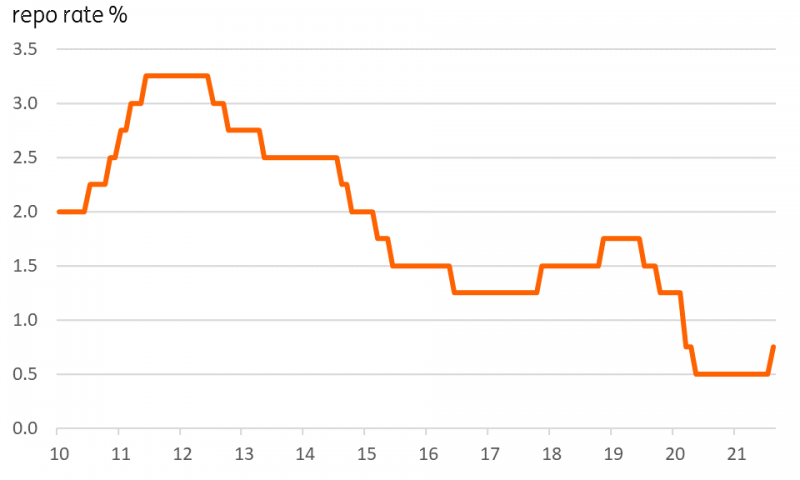 Source: CEIC
Disclaimer: This publication has been prepared by the Economic and Financial Analysis Division of ING Bank N.V. ("ING") solely for information purposes without regard to any ...
more