Bank Of England: Three Things To Expect From May's Meeting
An improving economic outlook means the Bank of England will make some upgrades to forecasts and may also begin tapering its asset purchases at this next meeting. There are already hints that gilt markets are beginning to adjust to less central bank buying over coming months.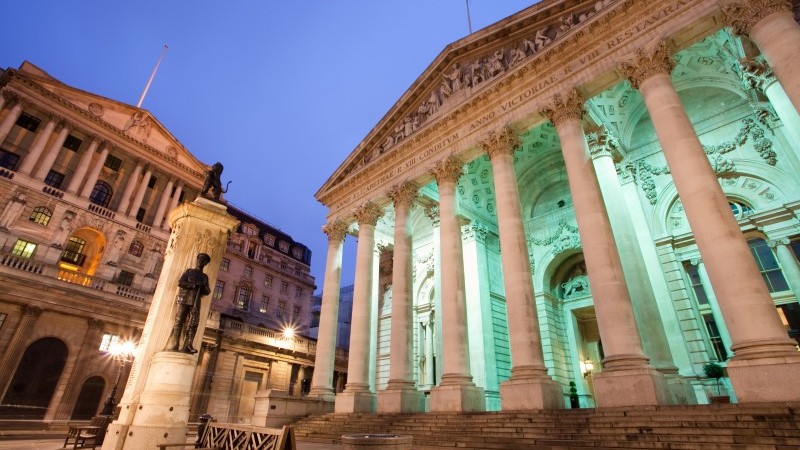 An improving outlook means upgraded forecasts
As the UK economy begins to emerge from the pandemic, we'd expect a cautiously optimistic tone from the Bank of England at its meeting on 6 May.
Indeed, the BoE's outlook has already been arguably more optimistic than most forecasters. Back in February, policymakers projected that the size of the UK economy would return to its pre-virus size around the turn of the year. While we think that may still prove to be a tad optimistic, there's little doubt the newsflow over recent weeks has helped that view.
For instance, the hit to GDP through the first quarter from lockdowns and the new EU trade deal has been much more modest than first thought. We expect the BoE to revise up its expectations for 1Q from -4.2% to roughly -1.5% (QoQ).
More importantly, the reopening plan potentially also means a sharper 2Q uplift than the Bank had previously been pencilling in. Meanwhile, rather quirkily, the inclusion of Covid-19 testing and vaccines into the GDP figures has artificially lifted the level of activity quite noticeably.
Another potential upgrade comes from the jobs market. The Bank previously expected the unemployment rate to peak close to 8% in the middle of the year, a big jump from the current 5% level, linked to redundancies as wage support is removed.
While it remains considerably uncertain, we suspect this is an overestimate. The fact that the Job Retention Scheme has been extended until September should enable most businesses to rebuild their finances sufficiently to be able to bring back most of their furloughed staff. We could see the peak revised down to more like 6.5%, and we think there's a fair chance the jobless rate will be falling again by year-end.
Disclaimer: This publication has been prepared by the Economic and Financial Analysis Division of ING Bank N.V. ("ING") solely for information purposes without regard to any ...
more