Bank Of England: Cautious Optimism Reduces Need For Negative Rates This Year
The rapid vaccine rollout and the corresponding likelihood of a spring recovery has taken the pressure off the Bank of England to offer further stimulus. Policymakers will be careful not to shut the door on negative rates, but we don't expect further rate cuts this cycle.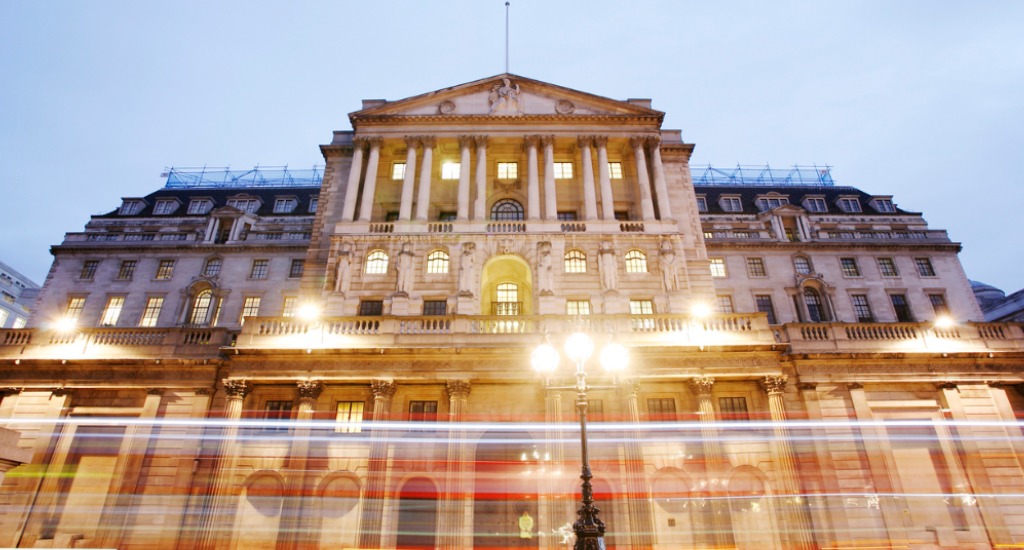 The brighter outlook has taken the pressure off the Bank
The Bank of England is poised to unveil its latest decision this Thursday, and it's now widely expected that policymakers will shy away from taking the plunge into negative interest rates this month. In fact, we think it's unlikely they will do so at all in this cycle.
The outlook is brighter, and we expect the Bank's new forecasts to continue to signal a full economic recovery around the turn of the year (albeit with some inevitable downgrades to growth this quarter). We are a little more cautious - we expect the combination of higher unemployment and ongoing disruption related to Brexit to prevent a full return to pre-virus levels for at least another 18 months.
But the conclusion is the same - with the vaccine rollout going well, and cases now falling rapidly, there is a good chance that the economy will record a rapid bounce in activity through the middle of the year. That in turn reduces the pressure to inject additional stimulus.
The BoE's November forecasts assumed more-or-less a full recovery this year
(Click on image to enlarge)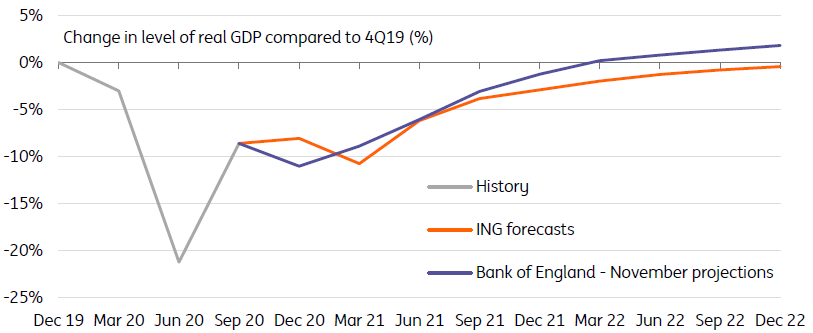 Source: Bank of England, ING
Negative rates unlikely this cycle, but don't expect the BoE to close the door on them
Of course, there are plenty of uncertainties in the outlook - not least how the new Covid-19 strains will affect the current batch of vaccines and therefore the need for future restrictions. But even so, what's become increasingly evident from MPC commentary over recent weeks is that the willingness to enact negative rates is mixed.
Some 'external' committee members, most notably Silvana Tenreyro, have signaled it is a move they are willing to make - though we suspect there won't be any dissent this week. But the overall majority, including Governor Andrew Bailey, have played up some of the challenges.
Disclaimer: This publication has been prepared by ING solely for information purposes irrespective of a particular user's means, financial situation or investment objectives. The information ...
more