Bank Of Canada Sits Tight, But Expect More Tapering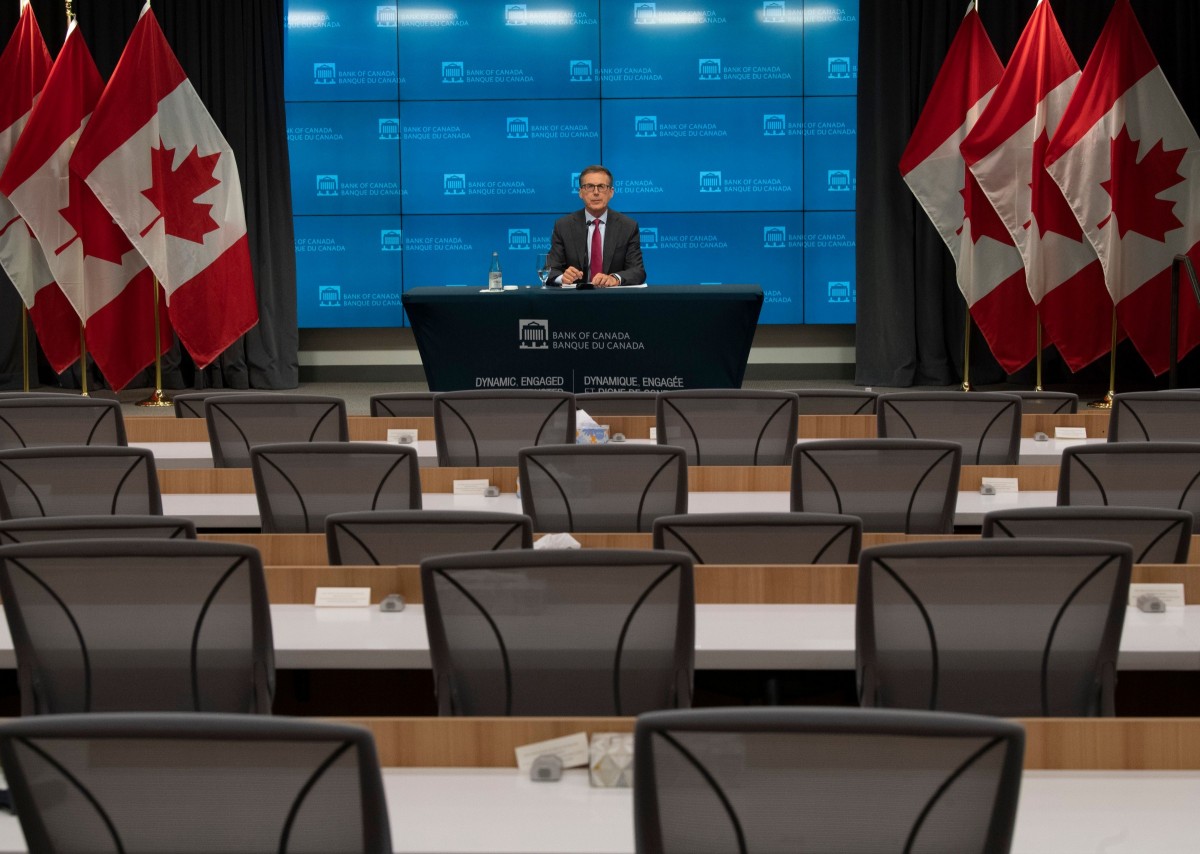 Cautious Optimism from the BoC
The Bank of Canada has not changed monetary policy, with the overnight rate held at the effective lower bound of ¼ percent and weekly QE asset purchases remaining at $2 billion per week. A move was hardly likely given the recent shock GDP contraction, and the Bank wants to avoid any possibility of being seen taking a view on the Sept. 20 federal election.
The commentary remains cautiously optimistic, though. The negative GDP was caused primarily by supply chain disruptions hitting exports, but the underlying story remains positive. Indeed the BoC "continues to expect the economy to strengthen in the second half of 2021, although the fourth wave of COVID-19 infections and ongoing supply bottlenecks could weigh on the recovery."
In terms of elevated inflation readings, they are sticking to the "transitory" line for now but acknowledge that "their persistence and magnitude are uncertain and will be monitored closely."
Canada GDP Surprisingly Fell in Q2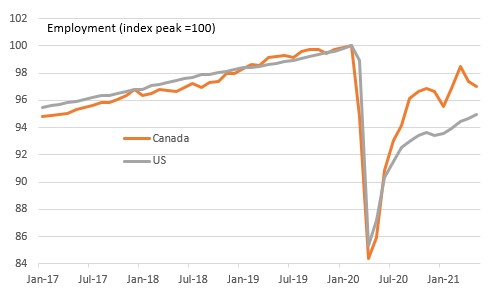 Source: Macrobond, ING
More Tapering Next Month with Rate Hikes in 2022
The case for further QE tapering is strong despite the COVID-19 uncertainty. As elsewhere, supply chain issues, higher energy costs, and re-opening frictions mean inflation is likely to stay elevated for quite some time. With employment levels just 1% lower than February 2020, wage and inflation expectations may push higher, which means annual CPI rates could linger at around 4% for a while, double the BoC's target.
Vaccination rates are also looking strong, with 67.6% of the population fully vaccinated and an additional 6.3% partially, hopefully limiting the upside for hospitalizations. Consequently, we are hopeful that this will allow the economy to remain largely open even if case numbers continue to rise.
The economy is also receiving ongoing fiscal support with stimulus checks still being paid while 10-year bond yields have fallen 35 bps since May. In an environment where inflation is already above target, and Canada's booming housing market (prices are up around 25% since the start of the pandemic) is leading to fears surrounding financial stability, there is still a strong case for dialing back the stimulus again on Oct. 27.
Disclaimer: This publication has been prepared by the Economic and Financial Analysis Division of ING Bank N.V. ("ING") solely for information purposes without regard to any ...
more