Bank Of Canada Preview: The Tapering Tightrope
The BoC is likely to respond to the more positive macro outlook with the second tapering of its QE programme; we expect weekly purchases to be cut from CA$ 4bn to 3bn, in line with consensus. The recent spike in virus cases in Canada suggests it shouldn't surprise on the hawkish side, despite a more benign bond environment, and the impact on CAD may be neutral.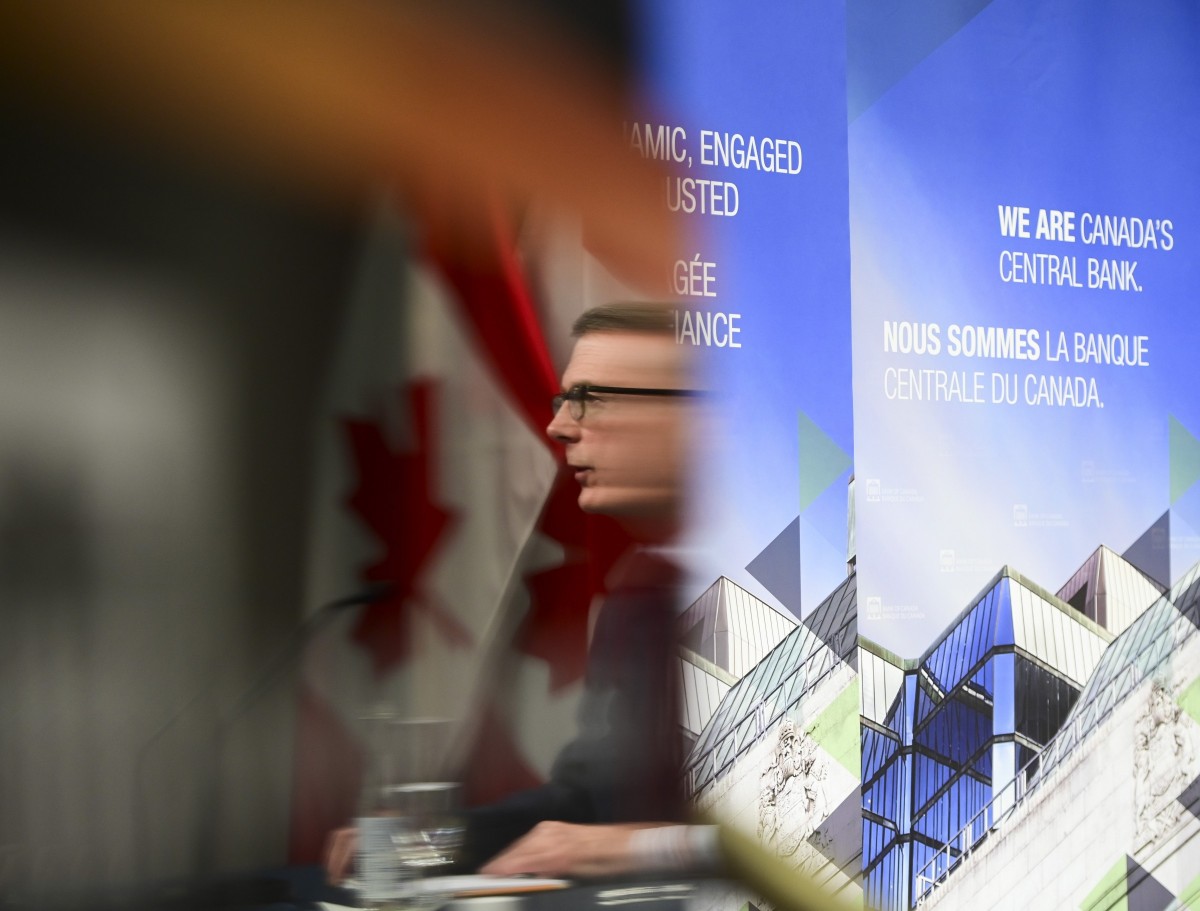 Bank of Canada Governor Tiff Macklem
Hopes for a full recovery in Canada
This week's Bank of Canada meeting is expected to result in the weekly government bond purchases being cut from C$4bn to $3bn as evidence mounts that the Canadian economy will make a full recovery from the pandemic within the next six months. We think that the bank will broadly match such expectations.
The overnight lending rate will remain at 0.25% and the BoC will continue to emphasise the accommodative overall stance of their policy, but new forecasts will be published to accompany the decision and the news conference is likely to see significant upward revisions to GDP with inflation predictions also likely to be higher in the near-term.
With the trimmed core inflation rate broadly in line with target, 90% of the jobs lost during the pandemic regained and GDP set to break above pre-pandemic levels in the second quarter there is less need to have the accelerator peddle pressed to the floor.
Canadian employment and GDP growth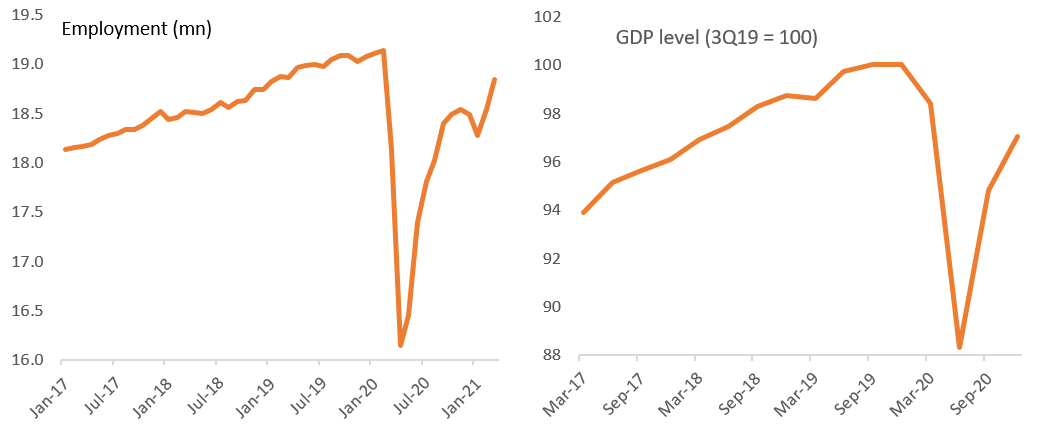 Source: Statistics Canada, ING
Fiscal policy doing the heavy lifting
Fiscal policy is increasingly going to be doing the heavy lifting with substantial fiscal stimulus set to help maintain economic momentum. Additionally, the huge accumulation of household savings means there is plenty of cash ammunition to spend as confidence continues to improve on economic re-opening. On top of this, there is the rally in commodity prices which should further spur output and investment spending.
Assuming the vaccination process continues successfully and there are no major setbacks regarding new virus strains we expect to see additional tapering in the second half of the year. Moreover, the BoC already owns 35% of the government bond market and there are concerns about market liquidity should these holdings continue to grow as quickly as they have been. As shown in the chart below, BoC total assets (as a percentage of GDP) remains considerably high when compared to the that of Fed despite the ratio between the two balance sheets having shrunk in the past few weeks.
Disclaimer: This publication has been prepared by the Economic and Financial Analysis Division of ING Bank N.V. ("ING") solely for information purposes without regard to any ...
more