Australian 4Q Inflation Surpasses Expectations
Australia's consumer price level in 4Q20 rose 0.9%QoQ from 3Q mainly driven by higher alcohol and tobacco prices, though furnishings and household equipment also helped.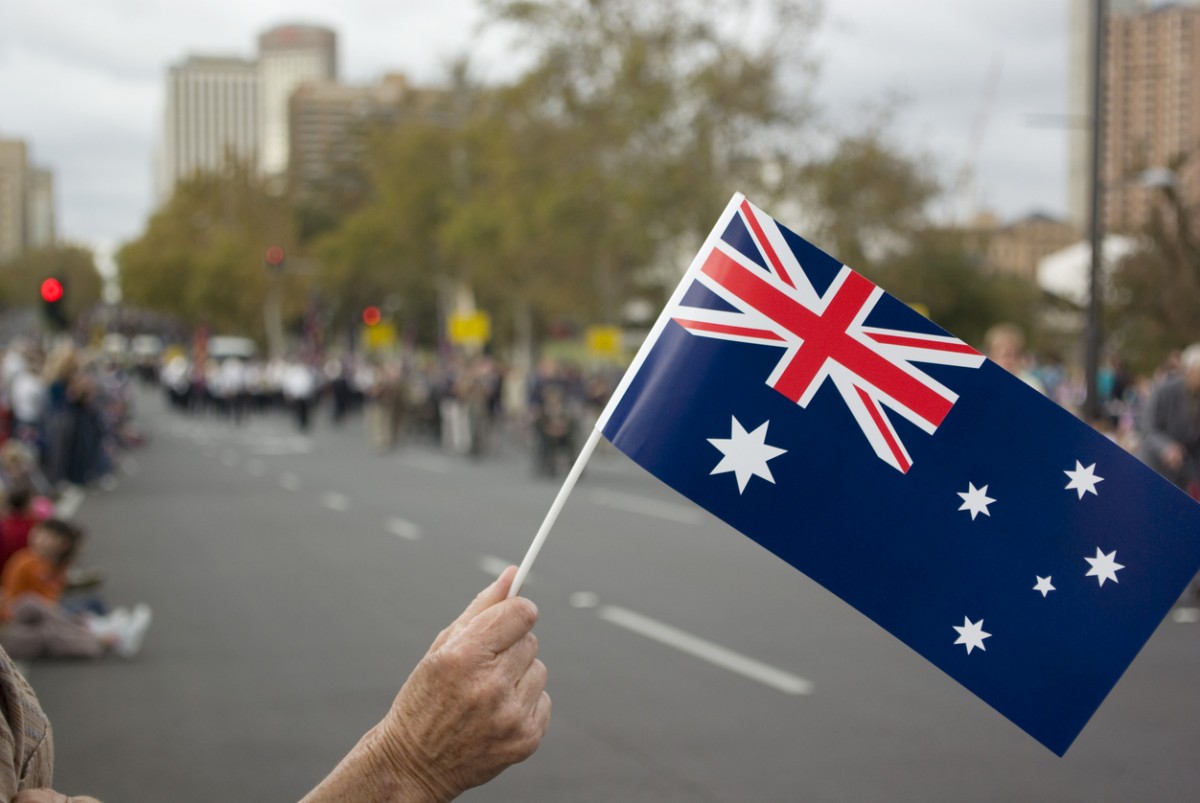 No alarming inflation message in these figures
Although higher than expected, there is no alarming inflation message embedded in these latest price figures. Alcohol and tobacco prices, rose 4.2%QoQ, but are largely a function of State taxation, not market forces. We're not ruling out that some people may have hit the bottle quite hard during the earlier lockdowns, and that may have enabled some margin expansion, but in any case, we don't read into this a long-lasting inflationary impulse.
Long days spent at home during earlier lockdowns may have encouraged some long overdue home interior improvements, and that may have helped spur demand and price increases in the home furnishings and household equipment sector. This was the other group providing much of the contribution to the headline increase according to the Australian Bureau of Statistics, showing a 3.4%QoQ rise.
In contrast, if you're not going out much, that tatty old T-shirt will still do, and clothing prices dipped 1.0%QoQ from the previous quarter.
Australian Inflation forecasts
(Click on image to enlarge)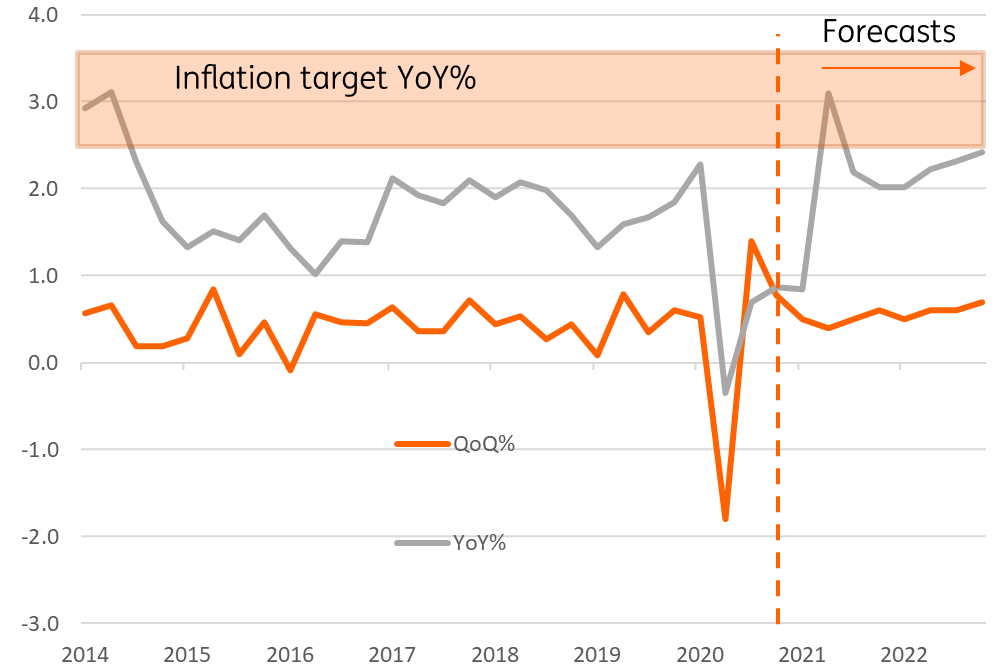 Source: CEIC, ING
Australian inflation and forecasts
Inflation heading higher in 2021
Without much effort, inflation in Australia will head higher in 2021, with a massive 1.8%QoQ base-effect in 2Q21 likely to see headline inflation briefly touch 3.0% or higher. This won't last. Even with a relatively constructive run-rate for QoQ price gains, inflation should quickly settle down to a range between 2-2.5% for the rest of the year, below the Reserve Bank's (RBA's) target. We don't think the RBA will be in a hurry to reverse their very accommodative monetary stance, which we believe will be more of a question for 2022.
Disclaimer: This publication has been prepared by ING solely for information purposes irrespective of a particular user's means, financial situation or investment objectives. The information ...
more