AUD/USD: Trading With The Bullish Trend
Since March of 2020, AUD/USD has been been moving and trending higher. A bullish trend is clearly visible, and we at EWF always encourage our members to trade with the trend and not against it. On December 28, 2020, we advised traders that AUD/USD was still in a bullish cycle and that another rally higher was developing.
AUD/USD One-Hour Chart New York Updated Dec. 28, 2020
On December 22, I posted the "Buy/Long" trade setups entry on social media, stating: "AUD/USD buy 0.7554, SL 0.7514, TP 0.7594." On December 28, I also posted: "AUD/USD has another push higher towards 0.7636 area as long price stays above 0.7556."
On December 23, the price hit the first "Buy/Long" entry 1:1 RR Target at 0.7594, from 0.7554 for +40 pips. On December 28, I added a "Buy/Long" second entry, and on December 29, the price hit the the second entry 1:1 RR target (black) at 0.7636, from 0.7596 entry for +40 pips, while still holding the first entry. AUD/USD continued moving higher, and on December 30, the pair hit the 1:3 RR Target at 0.7674, from 0.7554 (1st entry) for +120 pips.
AUDUSD One-Hour Chart Dec. 23, 28, 29, and 30, 2020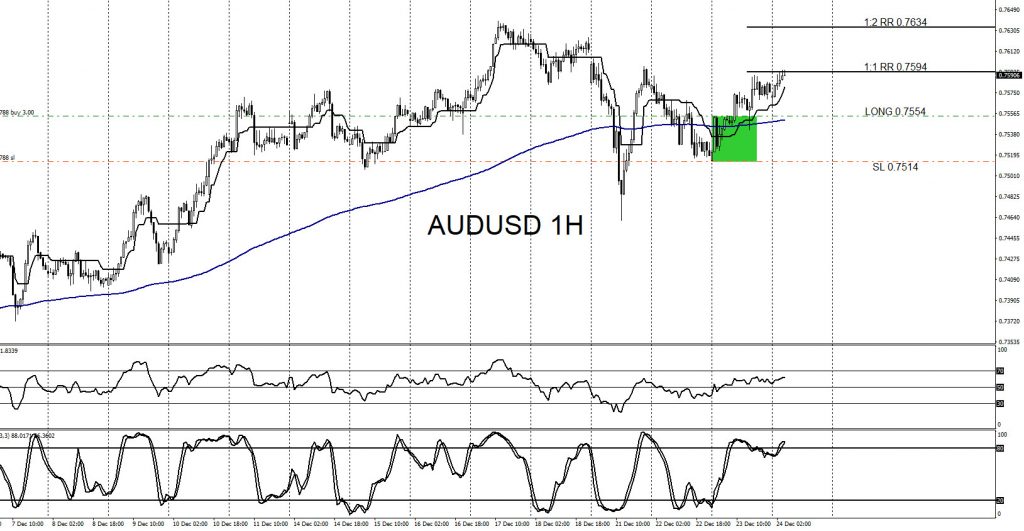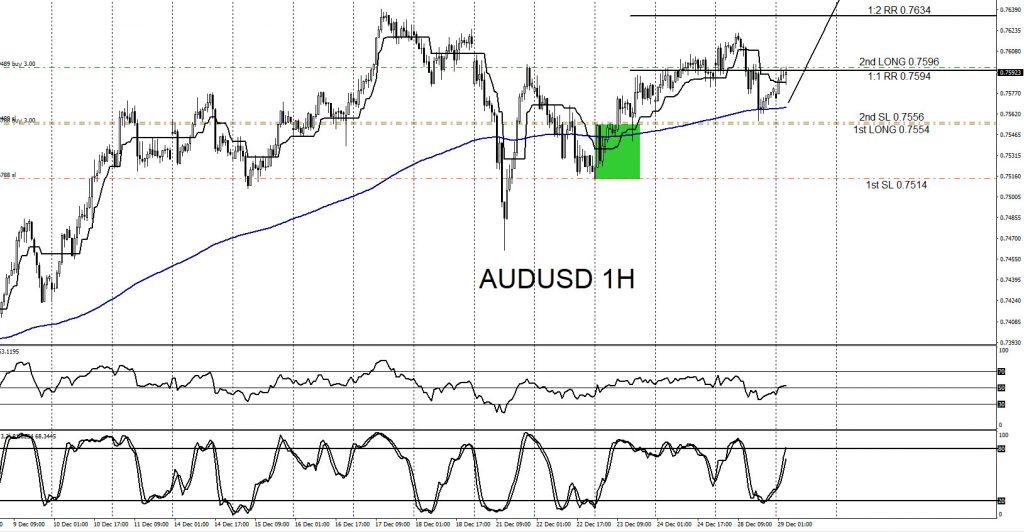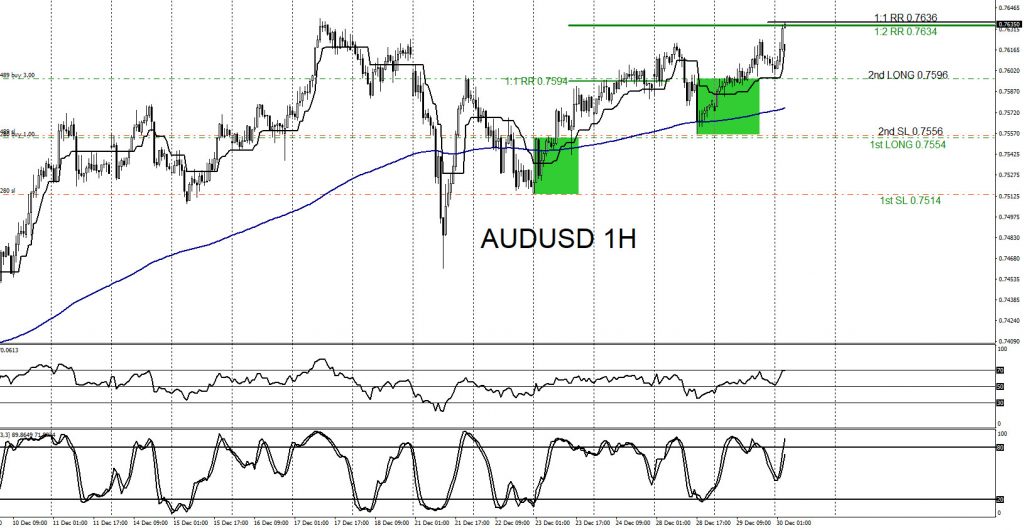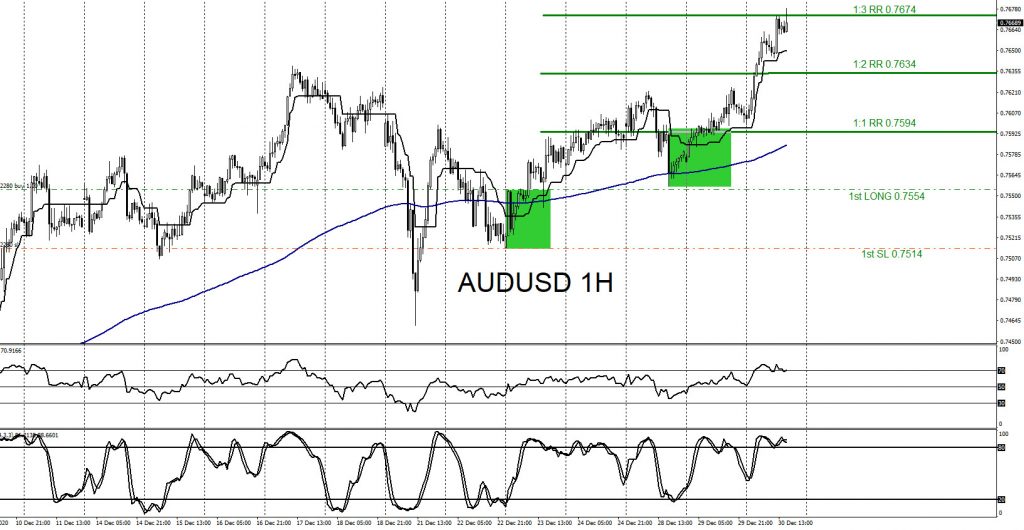 Learn to ride your winners and close your losers early to be more profitable. Of course, like any strategy/technique, there will be times when the strategy/technique fails, so proper money/risk management should always be used on every trade.
Disclaimer: Futures, options, and over the counter foreign exchange products may involve substantial risk and may not be suitable for all investors. Leverage can work against you as well as for ...
more