Asian Stocks Advance, Investors Focus On OPEC+ Meeting As Oil Climbs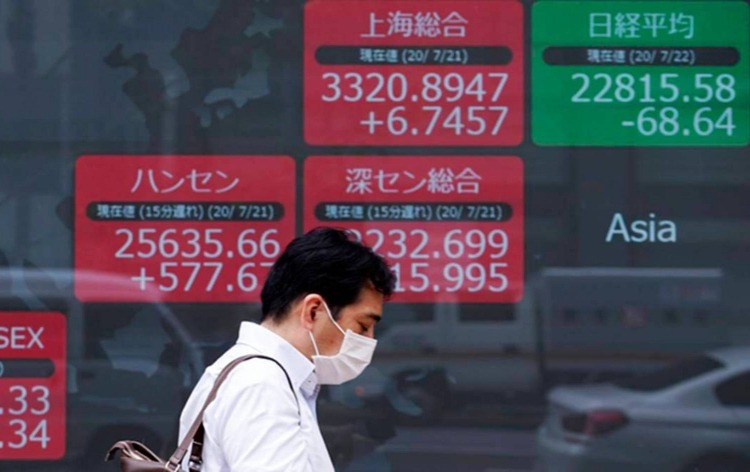 On Monday, Asian stocks were seen to have advanced as the bond market seems to be calming after last week's drastic changes. The optimist of the global economy helped the price of oil go up. Energy traders are looking forward to the meeting of OPEC+, where several important issues will be discussed.
In the Asian market, Japanese figures managed to have the fastest growth in two years. There are several things affecting the current market changes, among them is the new vaccine from J&J planned to start delivering on Tuesday. In Asia, several stocks were up, including Japan's Nikkei index, which was up as much as 2.1%.
As for the Chinese blue chips, they gained about 0.8%. Ahead of the OPEC+ meeting planned to be held this week, the oil prices extended further. During the meeting, the representatives are planning to discuss the supply, which, some experts are claiming, could be increased. Brent gained as much as 4.8% last week, and WTI – 3.8%. Over February, both of them were 20% higher.
Australian market
The Australian stock market is also advancing on Monday, gaining some of the recent losses. The main stock Index in Australia is above 6700 levels, as many of the shares lifted in the market.
The Australian market closed significantly lower on Friday, hitting four-week lows. The four large banks are also somewhat higher. National Australia Bank, ANZ Banking, and Westpac increased 1.1% and 1.7%, while the Commonwealth Bank is up more than 2 percent.
Experts are saying that traders remain nervous about the prospects of higher inflation as economies are looking forward to reopening thanks to the vaccine rollouts. Some of the experts are saying that the bond market is now one of the most severe on record, saying that the US govt bonds are down since last August.
At the time of such drastic changes, traders are advised to follow different types of indicators to make sure that they are up-to-date with the ongoing events in the market.