Asia Snaps Up Natural Gas
The cold winter currently being endured in north-east Asia isn't just a boon for those hoping the planet isn't burning up. It is setting a fire under local prices for Liquified Natural Gas (LNG). Because of the relatively high cost of moving LNG by tanker, regional price differences can be far wider than for crude oil, where transportation costs are a much smaller portion of the overall shipment.
February LNG prices for the JKM benchmark used by Japan and South Korea eclipsed $17 per thousand cubic feet (MCF) last week, with reports of at least one individual cargo trading at above $33. Wholesale electricity prices touched 100¥ per KWh. By contrast, U.S. February natural gas is at $2.70 per MCF.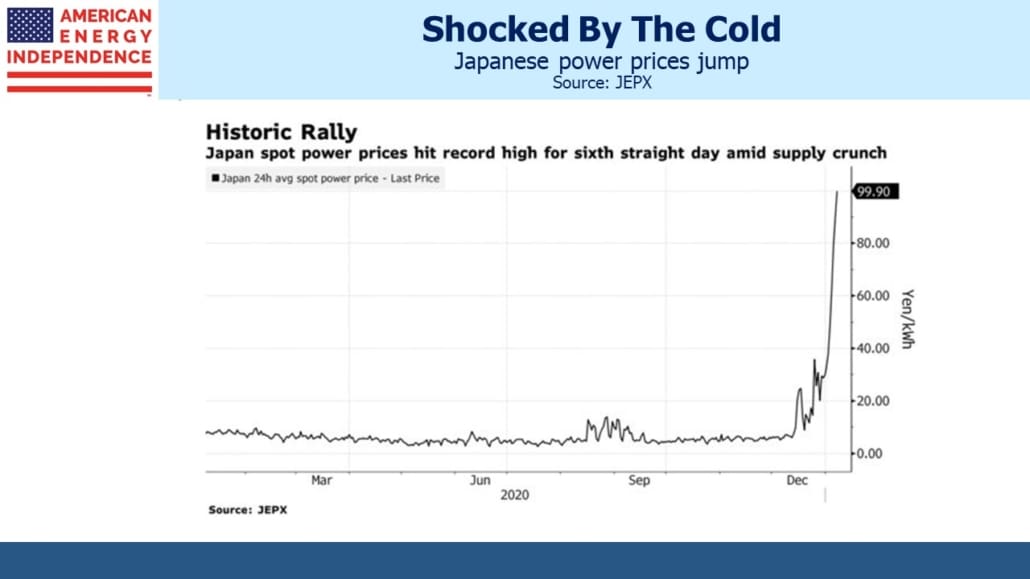 $3-5 per MCF is generally the cost to ship LNG from the U.S. Gulf coast to Asia. With regional prices until recently around $7-9, the differential was already boosting LNG exports from the U.S. and elsewhere.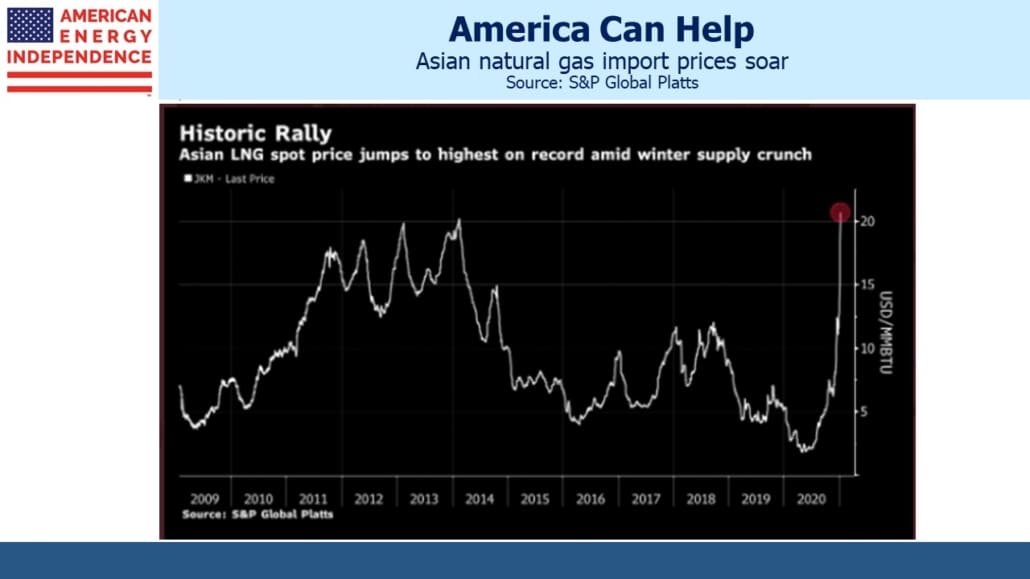 The low temperature in Beijing on Thursday was -3F, not seen since 1967. China's electricity demand is likely to set a new high this winter, with manufacturing rebounding strongly from the COVID slump. China stepped up its LNG imports last year, seeking to moderate its reliance on coal, where it consumes half the world's output.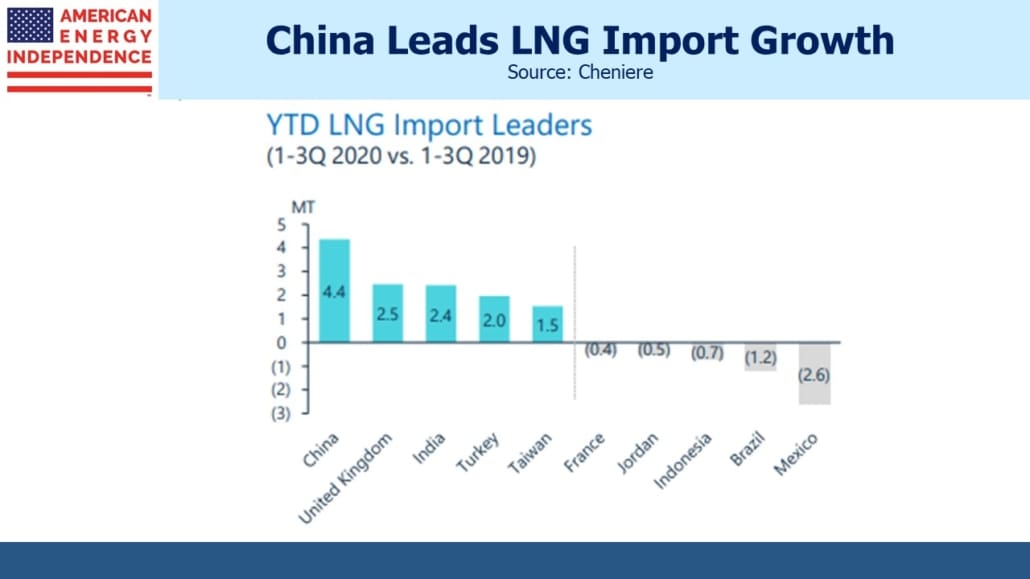 The EIA estimates that 58% of China's total energy consumption comes from coal, with natural gas just 8%. Cheniere (LNG), the biggest operator of LNG export facilities in the U.S., estimates that China will double its natural gas pipeline network, to 163,000km, by 2025. South Korea, Taiwan, India, Vietnam and Thailand (i.e. most of developing Asia) similarly intend to increase natural gas consumption. During the first three quarters of last year, China's LNG imports increase by 4.4 Million Tonnes, equivalent to more than half the increase in U.S. LNG exports over the same period.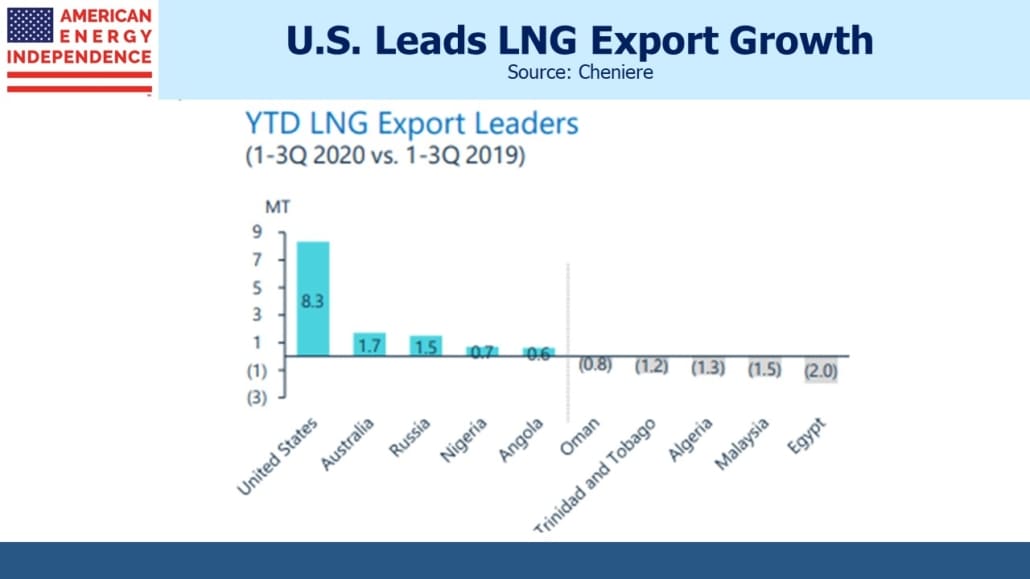 It's why Cheniere's stock is up over the past year, handily beating the energy sector.
The information provided is for informational purposes only and investors should determine for themselves whether a particular service or product is suitable for their investment needs. Graphs and ...
more