Argentina's "Emergency Law" Means More Of The Same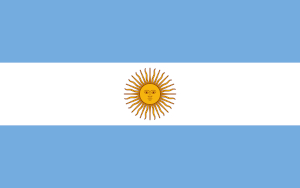 The so-called "economic emergency law" announced by the new government in Argentina is simply another massive set of tariffs and burdens on the private sector to finance the bloated public expenditure, in a country where confiscatory monetary and fiscal policy is the norm.
What is the big problem of the recent Economic Emergency Law? That it does not address the country's massive monetary and fiscal imbalances. Moreover, the big problem of the law and, in particular, of the decisions to raise retentions to the agricultural sector, is that they aim to increase the confiscatory nature of Argentina's fiscal policy.
With this emergency law, Argentina raises taxes -again, in the country with the highest tax wedge of the region- and puts further barriers to exporters increasing the percentage of US dollar revenues that the government keeps.
The representatives of the producers in most regions have confirmed it: These are measures that lead producers and exporters to bankruptcy, since with the current levels of withholdings for soybeans, corn, and wheat, profitability is already zero or negative in leased fields. In the case of oilseed, gross margin will be negative at 105 dollars per hectare. A ruin.
In reality, the so-called economic emergency plan functions as a huge set of tariffs against Argentine producers and the private sector.
The extractive and confiscatory vision of the economy that has not ceased to exist throughout different Argentine governments for several decades gets even worse.
The Argentine government starts with an error of analysis. They think that putting greater retentions on exporters will improve Argentina's battered reserves, which is simply false, and come from that extractive vision that assumes that adjustments can only be carried out destroying the export economy and savings. The evidence that it does not work is clear, the successive governments of Argentina believe that their problem is the strength of the US dollar and not their destruction of the purchasing power of the peso. However, the collapse in demand for pesos inside and outside the country is a direct cause of an insane monetary policy. Introducing higher taxes, withholdings and pitfalls to economic development does not strengthen the demand for pesos or improve the economy. These are measures that lead to Venezuelan hyperinflation.
Disclaimer: All opinions expressed in the books, interviews and articles by Daniel Lacalle are strictly personal and do not reflect the strategy or philosophy of any specific firm.