Are You Ready For The January Effect?
TM Editors' Note: This article discusses penny stocks and/or microcaps. Such stocks are easily manipulated; do your own due diligence.
As far back as 1942, economists have noted that small-cap companies in particular tend to surge at the beginning of the year in a cycle known as the January Effect. After the year we have seen in the natural resources space, The Mining Report checked in with sector experts to find out whether they are expecting this traditional gift, how they are preparing for it and what companies could benefit.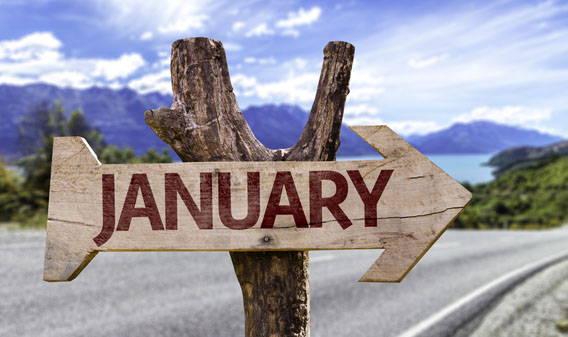 Rick Mills, founder, Ahead of the Herd: There has been a general long-term downward trend in the resource sector. Junior resource companies have had the stuffing knocked out of them; many are oversold and ripe for a bounce.
The January Effect is a calendar or seasonal-caused increase in the relative strength of small-cap stocks over large caps in late December and early January. This seasonal effect is mostly over by the end of the first full trading week in January and is not to be confused with the "January Barometer," an old market saw saying, "As goes the full month of January so goes the market for the year."
"Today, nickel sulfide discoveries are as rare as chicken teeth, but North American Nickel Inc. has found an incredible amount of smoke in Greenland and should find fire soon."
The January Effect, as it pertains to the junior resource sector, is caused by both large and small individual investors (and institutional investors window dressing—dumping laggards so they won't show up in year-end reports) selling their stocks/rebalancing their portfolios starting in November and well into December to create a tax loss to offset capital gains.
Smart investors and traders buy select stocks, starting as early as late November, through to the last day, or even a day or two beyond, of eligible tax-loss selling for the year.
An excellent example of a consistent short-term January Effect trade would be Copper Fox Metals Inc. (CUU:TSX.V) (CPFXF) recently trading as low as $0.095 and hitting a high of $0.15.
1) JT Long conducted this interview for Streetwise Reports LLC, publisher of The Gold Report, The Energy Report, The Life Sciences Report and The Mining Report, and provides services to ...
more