An Unexpected Development Could Crush The Leveraged Loan Market
When it comes to the loan market, two things are undisputed.
The first is that ever since a US court vacated long-standing Dodd-Frank risk-retention rules last April, which forced managers to hold part of the securities they sell to investors, a flood of new loan issuance was unleashed to meet unprecedented CLO demand for leveraged loans. The result was a record year for CLO issuance...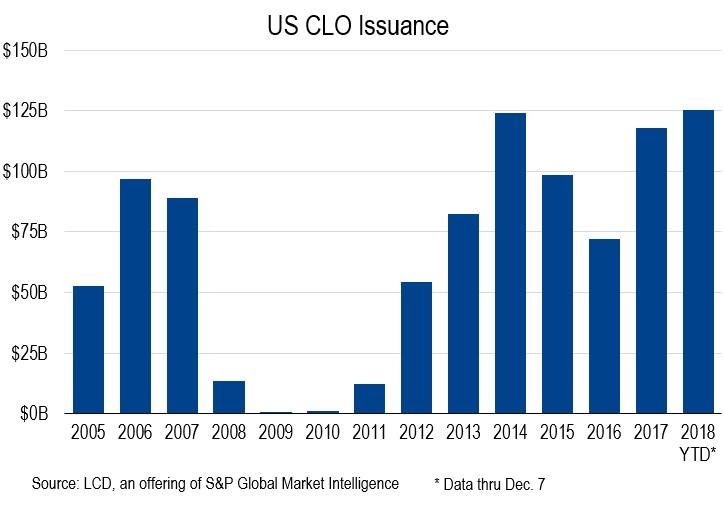 ... even when accounting for the December freeze when loan market entered hibernation as prices fell and CLO activity ground to a halt.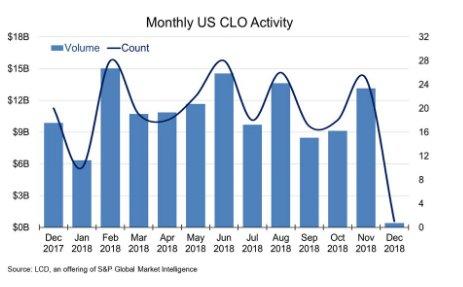 As such, marginal CLO demand is understandably perceived by the market as a critical spoke for all future primary market demand, and is, therefore, a critical component of the overall loan market.
The second undisputed aspect of the loan and CLO market is that Japanese banks have become some of the most aggressive buyers of CLOs, with UBS and the Bank of England estimates that these banks have been buying between 50-75% of AAA-rated CLO tranches and a third of the total market.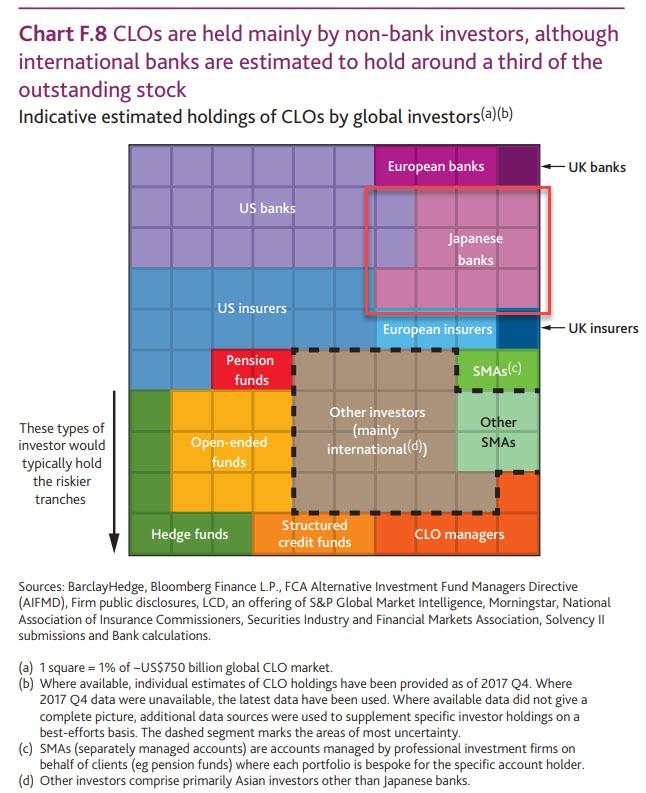 Japanese banks have been buying the top-rated AAA pieces of CLOs because they have higher yields than like-rated sovereign debt, according to UBS, with the lenders making up about 33% of total inflows into the asset class in the past several years. Additionally, as noted above, Japanese banks may be buying between half and three-quarters of AAA-rated CLO tranches, UBS said, citing evidence from clients and analysis of the market for cross-currency basis swaps. Without the Japanese bid for AAA-rated CLO paper, top-rated CLO spreads would likely widen back to at least 2014 levels, or 50 basis points wider, the bank estimated.
"The Japanese bid for U.S. loans will not be easily broken," analysts led by Stephen Caprio wrote in research published last December and first noted by Bloomberg. "Most Japanese banks are buy-and-hold investors; outright selling will be fairly limited unless the prospect of outright credit losses becomes likely, necessitating much higher recession risk than today."
Disclosure: Copyright ©2009-2018 ZeroHedge.com/ABC Media, LTD; All Rights Reserved. Zero Hedge is intended for Mature Audiences. Familiarize yourself with our legal and use policies every time ...
more