A Perfect Storm Is Developing Over Container Shipping
The slowdown in global trade began many quarters before the Trump administration launched a trade war with China last May. The primary cause of the downturn is sharp declines in intra-Asian trade - mostly due to China's deteriorating economy. While equity markets around the world have soared in the last several months from "trade optimism," any deal between Washington and Beijing may not initially trough global trade and could leave the shipping industry in turmoil.
A rapid slowdown in global trade to rising marine fuel to capacity out of step with demand has generated new challenges for container-shipping operators in 2019, hurting the overall prospects for a global recovery in the near term.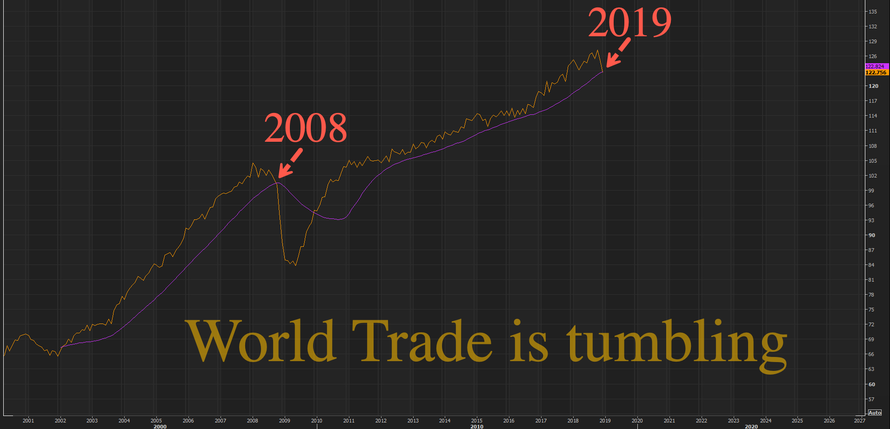 The Wall Street Journal says that shipping companies will pass on $10 billion in extra expenses to cargo owners this year.
Container ships are essentially cargo ships that carry all of their load in truck-size intermodal containers, in a technique called containerization. These vessels move clothes, food, furniture, electronics and heavy-industry parts from emerging market countries to the developed world. Pre-2008 financial crisis, these ships fueled globalization, as demand for vessels rose as much as 8% annually and shippers spent billions to increase the size of their fleets.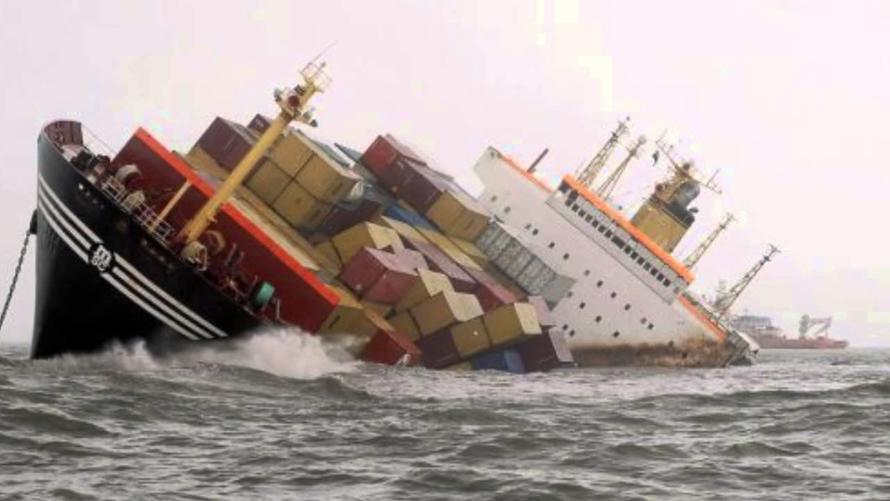 Now, the industry is plagued with excess tonnage and collapsing freight rates. It is likely that the trade war will continue to push rates below the break-even levels for many companies this year.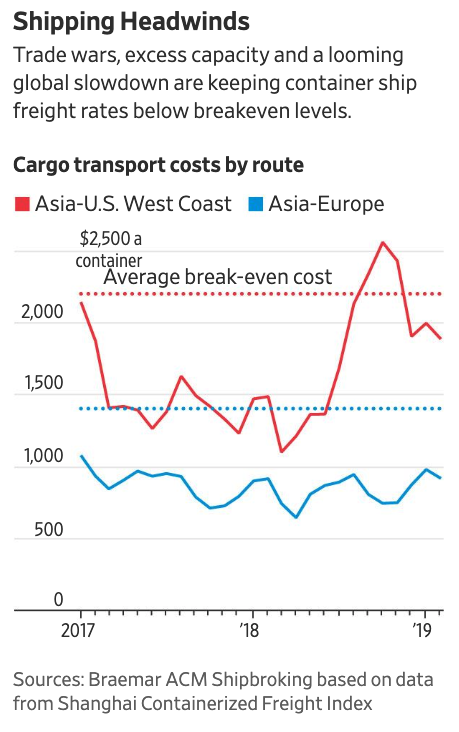 With China's economy faltering and trade volumes declining from the evolving trade war between Washington and Beijing, operators are slashing their full-year forecasts.
"We see clearly a global economic growth that is declining," Soren Skou, chief executive of A.P. Moller-Maersk AS, the world's top container operator by capacity, told an investor conference call recently.

"We see weaknesses, in particular, in China and Europe. We expect container demand growth to fall to 1% to 3% this year from 3.7% to 3.8% last year."