For The First Time Ever Aramco Opens Its Books: Reveals Higher Profit Than Apple, Google And Exxon Combined
Long the subject of guesswork and speculation, Saudi Aramco, the state-controlled oil giant that's responsible for roughly 10% of the world's oil production, has for the first time ever opened its book to investors as it prepares to launch a $10 billion bond offering.
And the three years' of financials confirmed what many have long suspected: Aramco's profits beat out tech giants like Apple and publicly-traded rivals in the energy space like Exxon-Mobil and Royal Dutch Shell, establishing the energy behemoth as by far the world's most profitable company. In 2018 alone, Aramco's profits exceeded $110 billion on $360 billion in revenue. That's nearly double Apple's $60 billion profit, and five times Shell's ($23.9 billion). Thanks to the surge in oil prices last year, Aramco's net income climbed by 50% from $75.9 billion in 2017.
Last year, the company earned more than Alphabet, Apple and Exxon combined.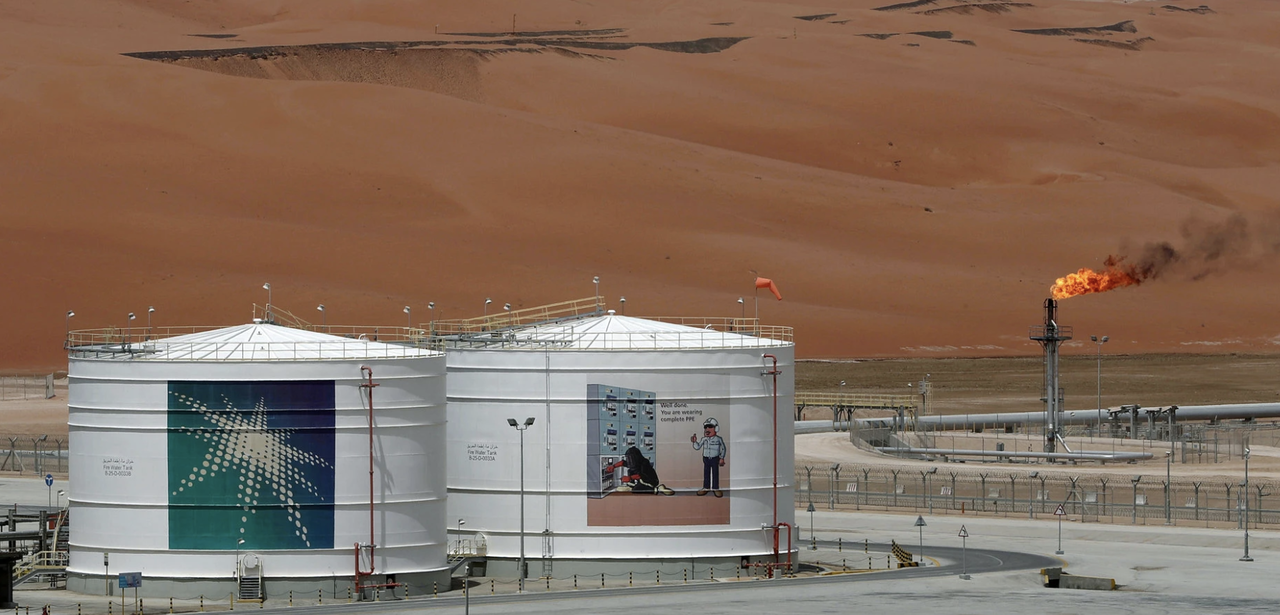 The revelations come courtesy of Moody's Investors Service and other ratings firms, which released the results as part of its credit rating analysis for the upcoming bond offering. Moody's attributed Aramco's profitability to its sheer size and access to some of the world's largest oil and gas reserves, per WSJ. Furthermore, the prospectus for the bond offering, which included three years' worth of financials, showed the company's operating profit, before interest and tax, was $212 billion.
"Aramco's scale of production in combination with its vast hydrocarbon resources is a very strong competitive advantage," Moody's said.
Aramco produced, on average, 13.6 million barrels a day in 2018, three times Exxon Mobil's 3.8 million barrels.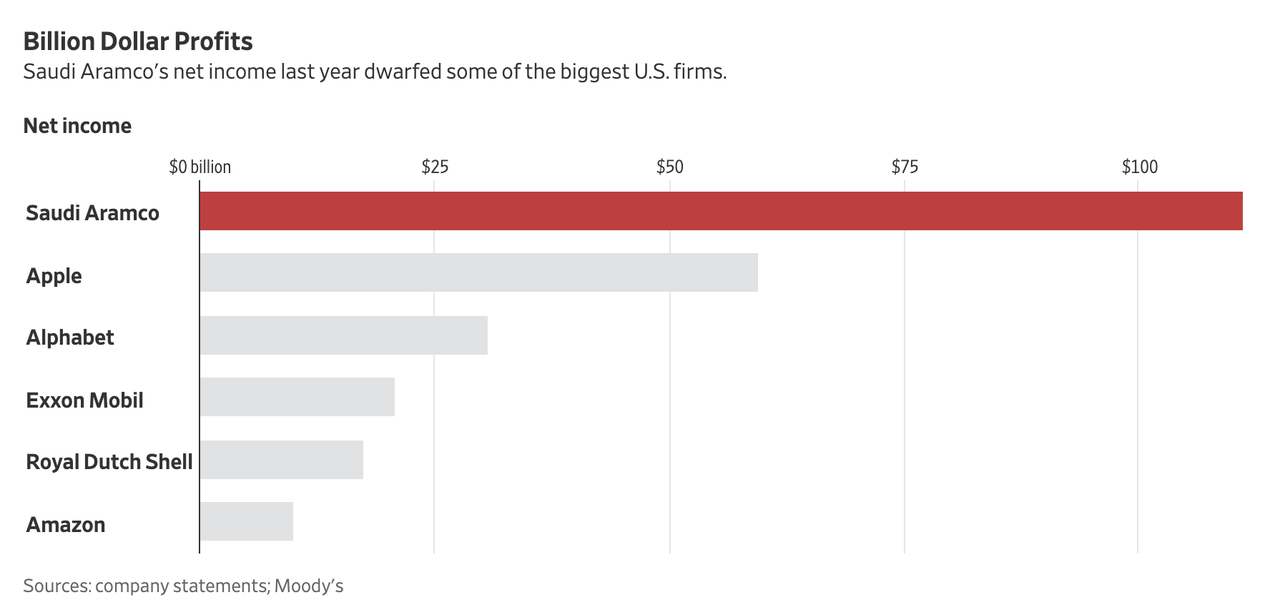 One key takeaway from the prospectus is just how dependent Aramco's profits are on oil price swings (though that shouldn't come as much of a surprise). It's net profit in 2016 when oil prices were mired near their lowest levels in more than a decade, was just $13.6 billion.