Ethereum Soars Through $3,400 To All Time High
Ethereum (ETH-X) has rocketed through to a record high above $3,400 after a weekend of surging price moves as the cryptoasset continues to diverge from bitcoin (BITCOMP).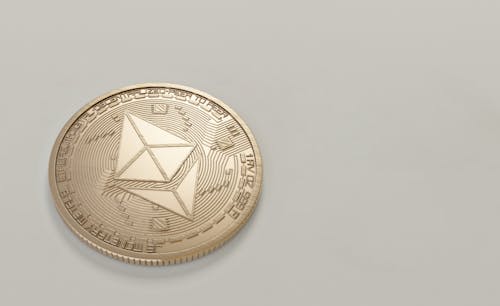 The price has risen more than 25% so far this month, peaking at $3,423, and is currently trading just below that level at $3,350.
Ethereum has been moving in a sharp upwards trajectory since its latest hardfork as it continues to prove its use-case. The number of DApps (Decentralised Applications) continues to grow on the platform, and there is now growing demand from institutional investors for the ethereum cryptoasset itself.
Meanwhile bitcoin, the largest cryptoasset by market capitalisation, continues to tread water somewhat, holding around the $55,000 mark over the weekend.
European Investment Bank issues first ever digital bond
The European Investment Bank (EIB), the investment bank owned by the EU Member States, has announced the issuance of its first-ever digital bond built on a public blockchain.
The bond was issued using Ethereum and the issuance saw $121 million of two-year bonds placed with key market investors.
The EIB, a not-for-profit organization and lending arm of the European Union,said it had worked on the digital bond project with Goldman Sachs, Santander, and Societe Generale.
The EIB added that the Banque de France participated and said "the payment of the issue monies from the underwriters to the EIB has been represented on the blockchain in the form of CBDC."
S&P launches three cryptoasset indices
S&P Dow Jones Indices has announced it has launched its first three cryptoasset indices covering bitcoin, ethereum and a combination of both.
The crypto indices, S&P's first ever, carry ticker symbols SPBTC, SPETH and SPCMC – one for bitcoin, ether and a "MegaCap" combo of the two.
S&P said in a document that the indices are created and run using data from Lukka, a back office software provider which focuses on digital assets.
Disclaimer: This article should not be taken as investment advice, personal recommendation, or an offer of, or solicitation to buy or sell, any financial instruments. This material has been ...
more