Ethereum Classic Smacks Into Resistance As Bitcoin, Dogecoin Consolidate: What's Next For The Crypto?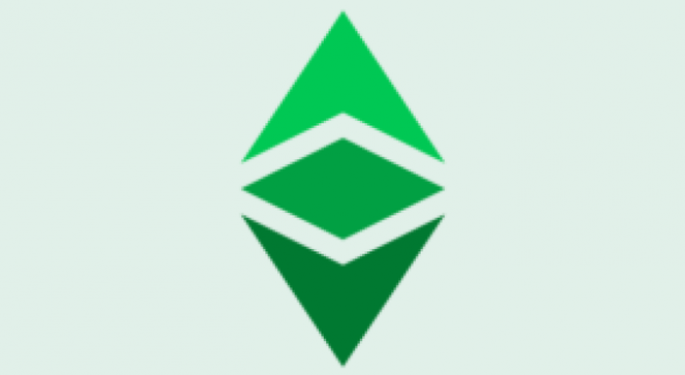 Ethereum Classic (ETC-X) stalled at resistance near the $55 level on Saturday, as Bitcoin (BITCOMP) and Dogecoin (DOGE-X) consolidated their respective 9.91% and 9.06% advance made on Friday.
The crypto market has, so far, been unable to erase the loses made on Sept. 7 when El Salvador's adoption of Bitcoin as legal tender coincided with a flash crash in which the apex cryptocurrency declined over 18% in a single day. The three popular cryptocurrencies now appear to have put in a bottom, and a reversal to the upside may be in the cards.
The Ethereum Classic Chart
On Friday, Ethereum Classic printed a big Marubozu candlestick. For technical traders, this indicated higher prices are likely to come. On Saturday, the crypto back-tested the $50 mark as support and bounced.
Ethereum Classic was working on printing another bullish green candle on Saturday while consolidating under the $55.12 level on lower timeframes. If the crypto is able to close near its high-of-day, it could indicate higher prices will come again on Sunday. Ethereum Classic has been recently trading at around $54.80.
On Friday, the crypto was able to make a higher high above the Sept. 24 high of $51.88. This indicates a trend change to the upside is in the works, although a higher low will be needed in the future to confirm the trend.
Friday's bullish move north allowed Ethereum Classic to regain support of the eight-day and 21-day exponential moving averages (EMAs), which is bullish. If the crypto can continue to incline, the eight-day EMA will cross above the 21-day, which would give further confirmation of the uptrend. Ethereum Classic regained support of the 200-day simple moving average as well, which indicates the overall sentiment in the crypto has turned bullish.
Bulls want to see big bullish volume come in and drive Ethereum Classic up above the $55 level. If the crypto can regain the level as support, it has room to trade up toward the $60 area.
Disclosure: © 2021 Benzinga.com. Benzinga does not provide investment advice. All rights reserved.