Cryptos Are Spiking Again: Ether At 2-Year Highs, Bitcoin "Perfectly On Track" For $100k
The incessant fall in the dollar and the surge in global negative-yielding debt appears to continue to push the global citizenry into alternative assets, such as precious metals and cryptos.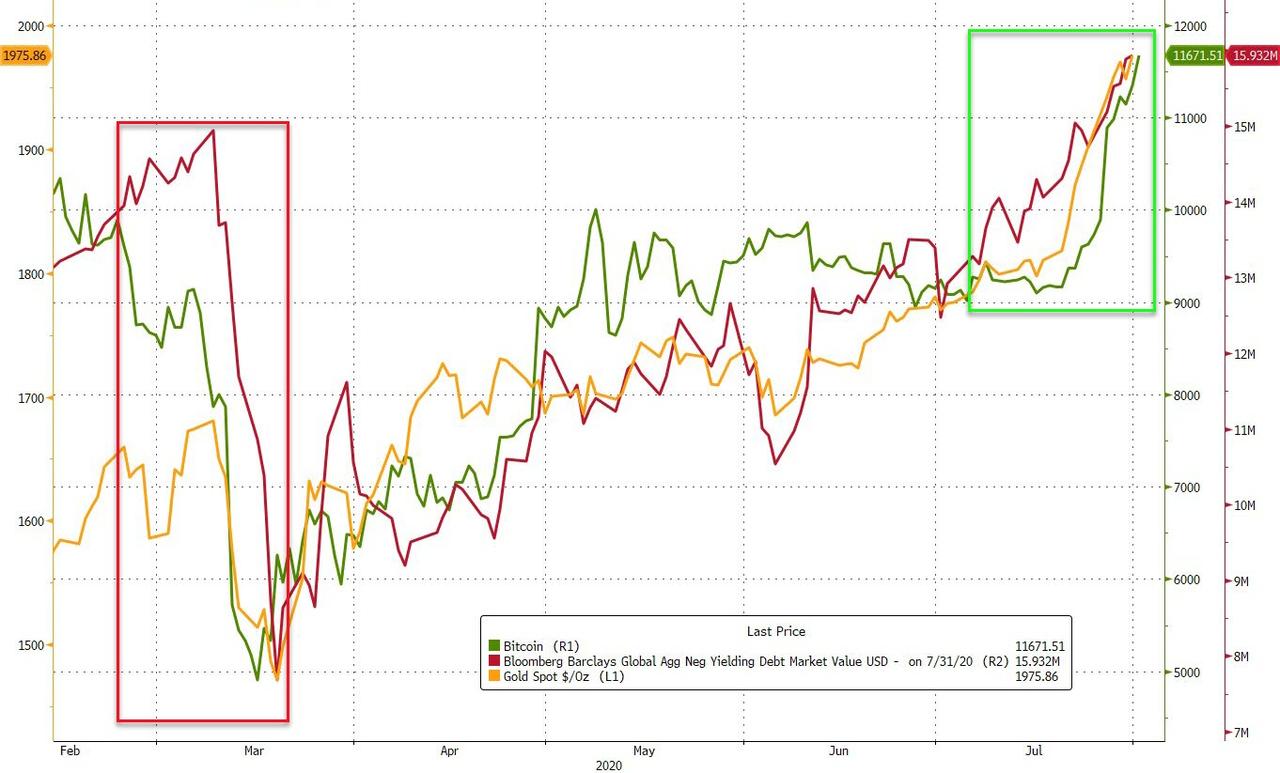 Source: Bloomberg
And, as CoinTelegraph's Michael Kapilov notes, a recent Bloomberg article claims that Americans are foregoing the safety of the dollar. Because of the COVID-19 lockdown, the personal savings rate in the U.S. is at a historic high.
The yield offered by the financial institutions on savings accounts, however, is close to zero. At the same time, assets such as Bitcoin, equities, and gold, all have made double-digit gains since March. This is making them an attractive option for investors.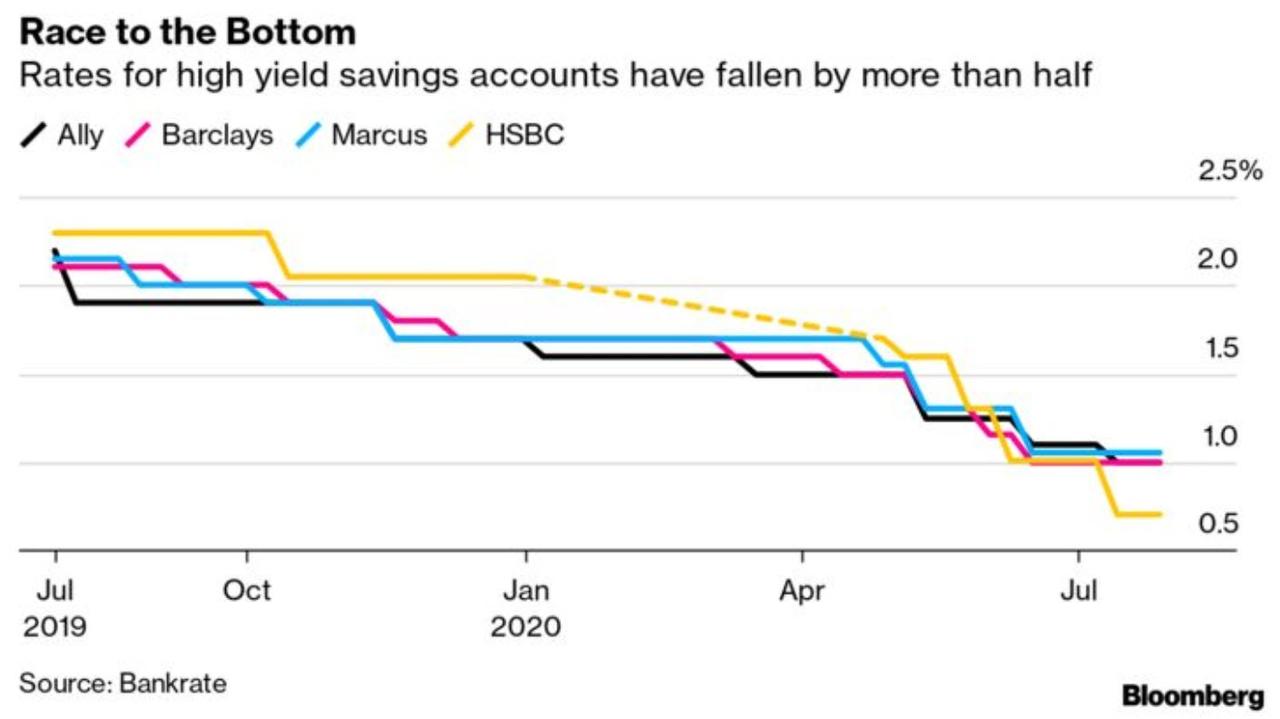 Source: Bloomberg. Image courtesy of Cointelegraph.
The article mentions a 28 year-old Californian, who told the reporter that he is going to convert his $15,000 savings held in a high-yield savings account at Ally Bank into Bitcoin. He says that he is doing so because he expects long-term economic stagnation.
July was USD's worst month in a decade
The reality is even worse than what the Bloomberg article posits. It is no secret that the dollar is rapidly depreciating against other leading fiat currencies. In fact, according to the Financial Times, July is the dollar's worst month in a decade.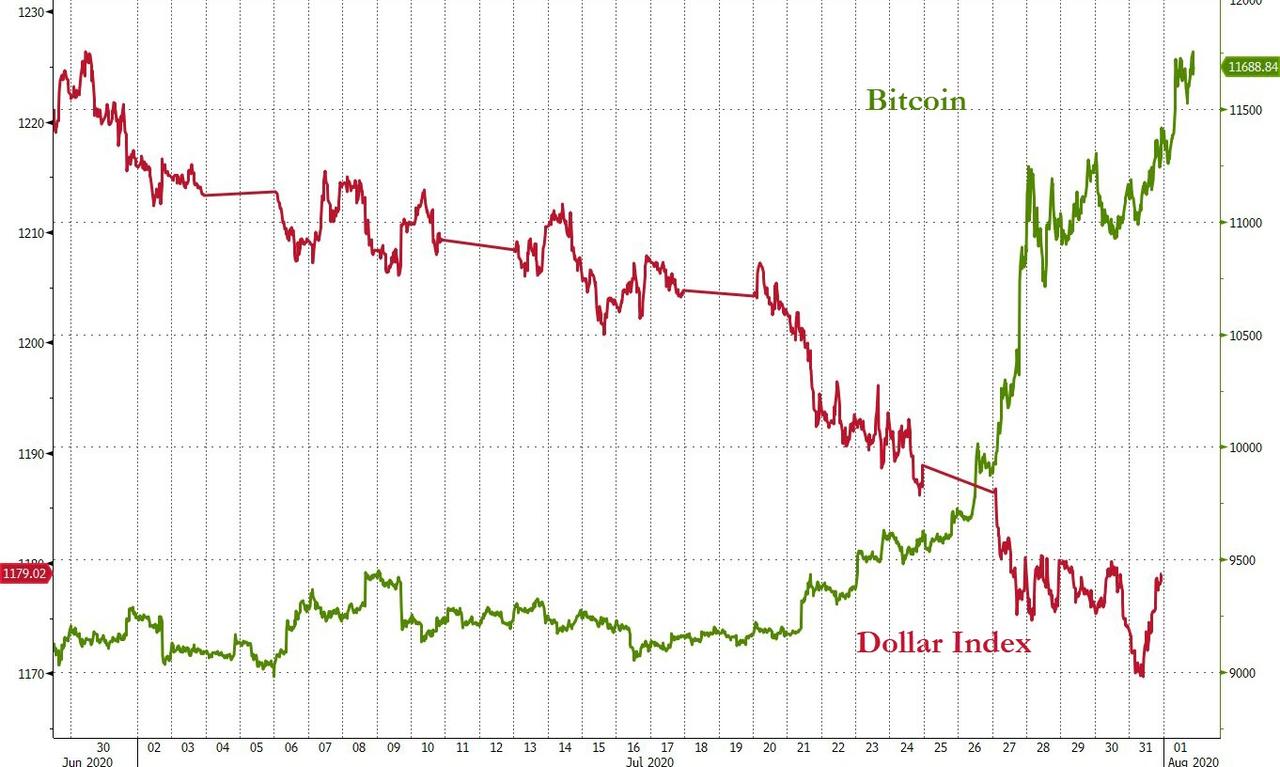 Bitcoin and U.S. Dollar Index (DXY) July 2020.
With another round of stimulus checks around the corner and most of the nation still affected by COVID-19 restrictions, it is possible that this problem will only get worse. Americans may likely have more depreciating fiat on their hands in the short term, and could seek to convert their holdings into higher-yielding assets. However, there is no such thing as a free lunch. In the investment world, high-return comes with high-risk.
And the gains are increasing this weekend.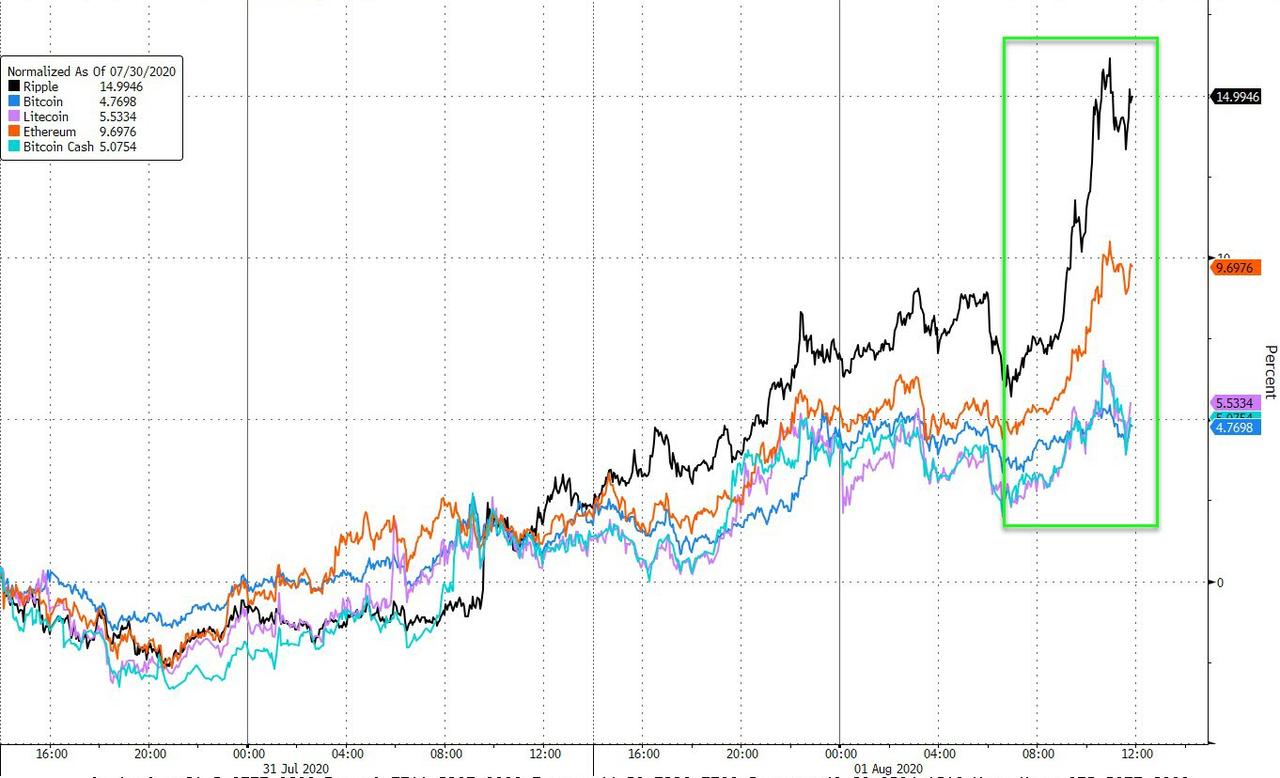 Source: Bloomberg
Ethereum is now up 12 of the last 13 days.
Disclaimer: Copyright ©2009-2020 ZeroHedge.com/ABC Media, LTD; All Rights Reserved. Zero Hedge is intended for Mature Audiences. Familiarize yourself with our legal and use policies every ...
more