Crypto Market Update - Sunday, Jan. 3: Ethereum Eyes $1k, Dogecoin Down 19%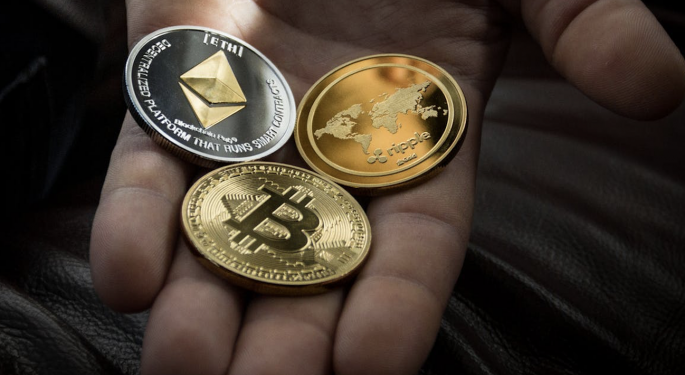 Image courtesy of Pixabay.
What Happened
Ethereum (ETH-X), the second leading cryptocurrency by market cap, has gained over 18.19% in the last 24 hours and was trading at $951.85 as of the time of writing, with a current capitalization at over $103 billion.
The price of Ethereum has been going up since Dec. 24, just after it fell to $572, according to TradingView data. Its all-time high was reached in January 2018, when the price soared to $1,432. Gemini crypto exchange founder and billionaire Cameron Winklevoss touted Ethereum's strength in a tweet on Friday.
$ETH was the best performing asset (up 450%) of 2020 hands down and still below its all-time high. Today it's the equivalent of 15K #Bitcoin I would take that bet all day long

— Cameron Winklevoss (@cameron) January 1, 2021
What Happened To Dogecoin
Meanwhile, after its 125% meteoric rise in one day yesterday, Dogecoin (DOGE-X) was trading at $0.0106 as of the time of writing, down 10% since the high of $0.0133 that it hit Saturday. Dogecoin is currently ranked 26th among 8,164 cryptocurrencies in circulation, according to CoinMarketCap.
It previously rose 20% after Tesla Inc. (TSLA) CEO Elon Musk tweeted about it on Dec. 20.
Total Crypto Market
Overall, the cryptocurrency market capitalization has reached $873 billion as of today, Jan. 3, with the top ten cryptocurrencies in the green at press time, including Tether (USDT-X), Ripple (XRP-X), Litecoin (LTC-X), and Polkadot (DOT). Also, Bitcoin (BITCOMP) today hit another all-time high, surpassing $34,000 for a period during the day.
© 2020 Benzinga.com. Benzinga does not provide investment advice. All rights reserved.