Banker Bonuses Roped In By Regulators Despite Record 2020 For Financial Industry
If you worked in the banking sector last year, you may not have even known the country was in the midst of a massive recession that left tens of millions unemployed or underemployed. That's because investment banking was still, backed by the Federal Reserve, able to pull off a banner year.
But despite the great performance and many bank stocks currently trading at, or around, 52-week highs, bonuses for 2020 are set to disappoint.
Credit Suisse wound up reducing its bonus pool by about 7%. Recall, we noted in mid-January that the bank was considering cutting its bonus pool by "at least" 10%. The report also noted that a reduction to the bonus pool could extend to as much as 15%. And so, in comparison, the cuts came in lower than expected. The company's overall bonus pool for 2019 was reduced by 1% from 2018 and stayed flat the year before.
Back in December 2020, Credit Suisse CEO Thomas Gottstein blamed the cuts on social responsibility, stating that "it's too early to say, but generally you have to expect that bonuses will be down compared to last year and this is part of our solidarity and social responsibility. This is a challenge, but it's something the whole industry is facing."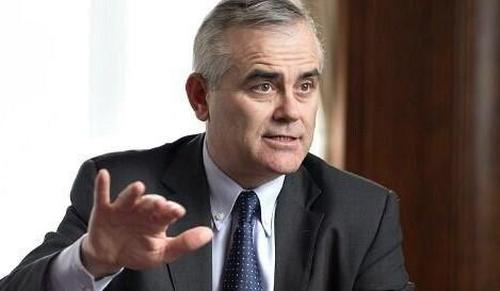 In an interview with FT, Gottstein said he was trying for a "clean slate" to start 2021 after the bank was mired with a corporate spying scandal and the bank's involvement with names like Luckin Coffee and Wirecard.
"There will never be a totally clean slate. We will always have issues, but it's certainly my goal to start 2021 with as clean a slate as possible," he said. "My clear intention is to work through these legacy cases. 2021 is the new era for Credit Suisse where we want to go into offense and we want to grow."
Deutsche Bank also had to scale back a plan to increase bonuses after the EU objected, but the bank still wound up boosting bonuses for traders by 10%. It is a balancing act that many banks are working on - trying to keep their key staff while not upsetting regulators. Other banks, like Goldman Sachs, have focused specifically on compensating their traders - who were a large driver of revenue in 2020 - while making cuts elsewhere.
Disclaimer: Copyright ©2009-2021 ZeroHedge.com/ABC Media, LTD; All Rights Reserved. Zero Hedge is intended for Mature Audiences. Familiarize yourself with our legal and use policies ...
more