February Consumer Inflation Begins To Heat Up A Little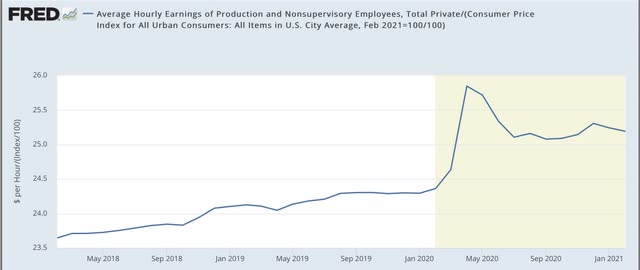 Here is the longer-term view, showing that current real wages remain above their previous 1973 peak: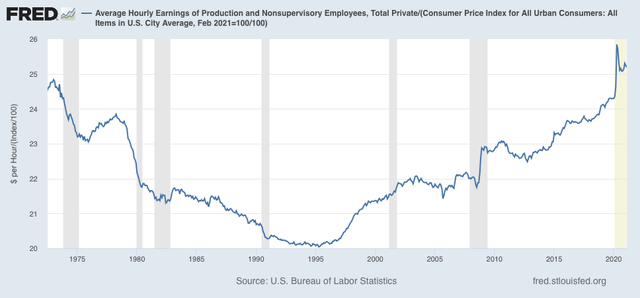 A further decline in real wages as these workers are called back to employment is quite likely. That would be in accord with history, as real wages are a long lagging metric, that tends to increase long after an economic recovery has begun, and un- and under-employment fall to rates where employers must compete for relatively scarce workers.
Disclaimer: This blog contains opinions and observations. It is not professional advice in any way, shape or form and should not be construed that way. In other words, buyer beware.