Eurozone Exports To The Rescue
Exports of goods have seen a surprisingly fast recovery over the course of 2020. A more challenging environment awaits for 2021 but we do expect the recovery to continue.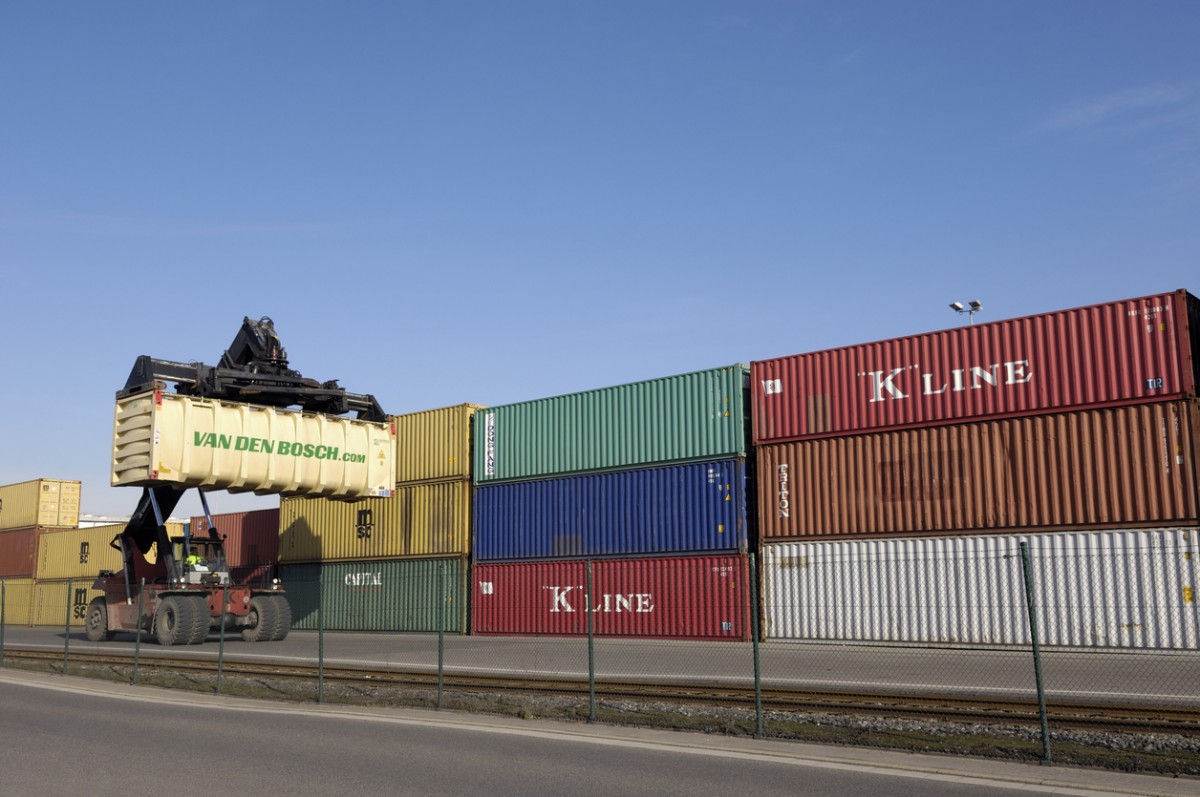 The second wave of the coronavirus has had a much more limited effect on economic output than the first. This is related to several factors of which a very important one is that the rest of the world is much more open than in the first wave. That has boosted eurozone exports of goods significantly, to the point where they have almost reached pre-crisis levels again. As exports have become a key part of the manufacturing recovery and eurozone lockdowns have been extended well into the first quarter, a lot is riding on export strength to mitigate the service sector losses. In this note, we focus on the drivers of the recovery and whether that can be maintained.
The global recovery is key for eurozone export growth
With restrictions on services still in place in many countries and savings running high, consumers globally have turned to spending on goods. The recovery in exports of goods has therefore been much quicker than in previous crises as the gap with pre-pandemic levels has almost been closed already. With demand in eurozone economies more limited by restrictions than outside the region, the intra-eurozone trade recovery has leveled off more during the second wave.
Eurozone exports continue to recover quickly, while intra-eurozone trade has leveled off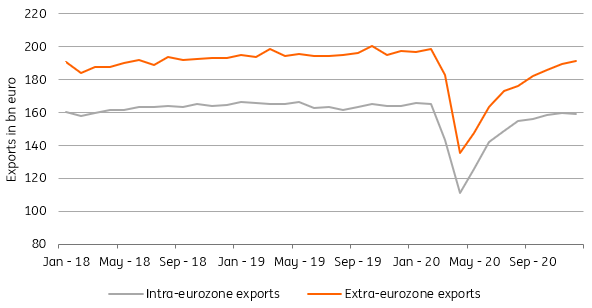 Eurostat, ING Research
As the recovery of global demand plays a key role in export improvement, it should come as no surprise that China has been a stronghold for the eurozone's external demand. Chinese demand for eurozone goods recovered rapidly after last February's lockdown, returning to pre-crisis levels in June and currently around 15% higher. The UK has also been an important driver of recovering eurozone exports, although that recovery has been driven in part by frontloading exports ahead of the end of the transition period between the EU and UK, therefore driving up demand in 4Q that will be missing in 1Q.
Disclaimer: This publication has been prepared by ING solely for information purposes irrespective of a particular user's means, financial situation or investment objectives. The information does ...
more