Ethereum Surges Above $1600, New Record High
While GameStop (GME) and Silver are losing their appeal, crypto markets are breaking out once again with Ethereum leading the charge.
The De-Fi foundation crypto topped $1600 this morning, a new record high...
(Click on image to enlarge)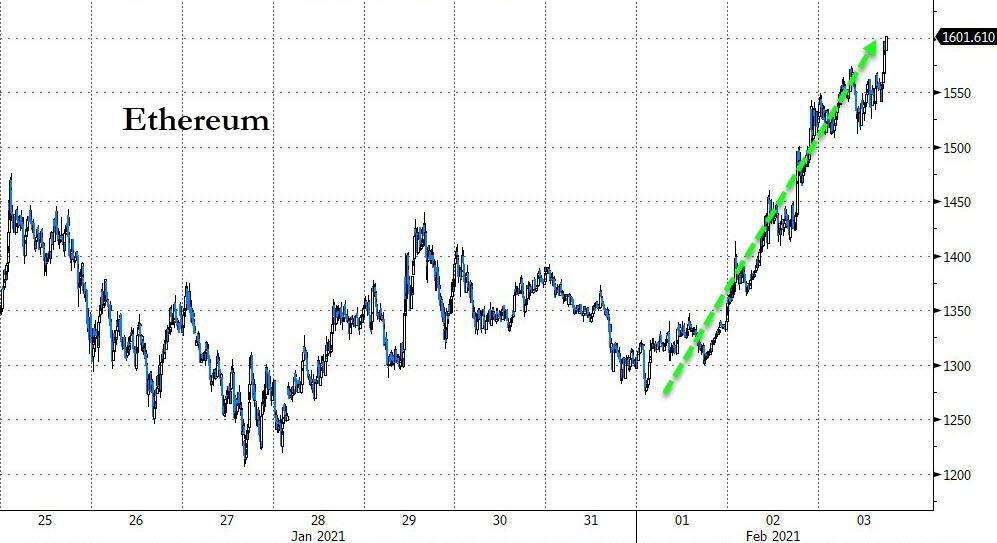 Source: Bloomberg
And while Bitcoin is also rallying, back above $37,000...
(Click on image to enlarge)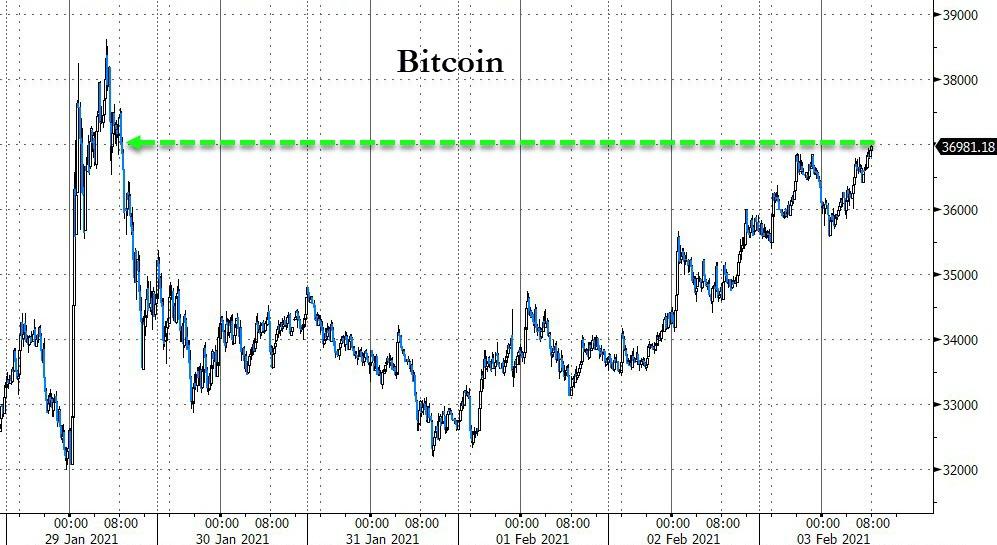 Source: Bloomberg
ETH's outperformance of BTC has been impressive...
(Click on image to enlarge)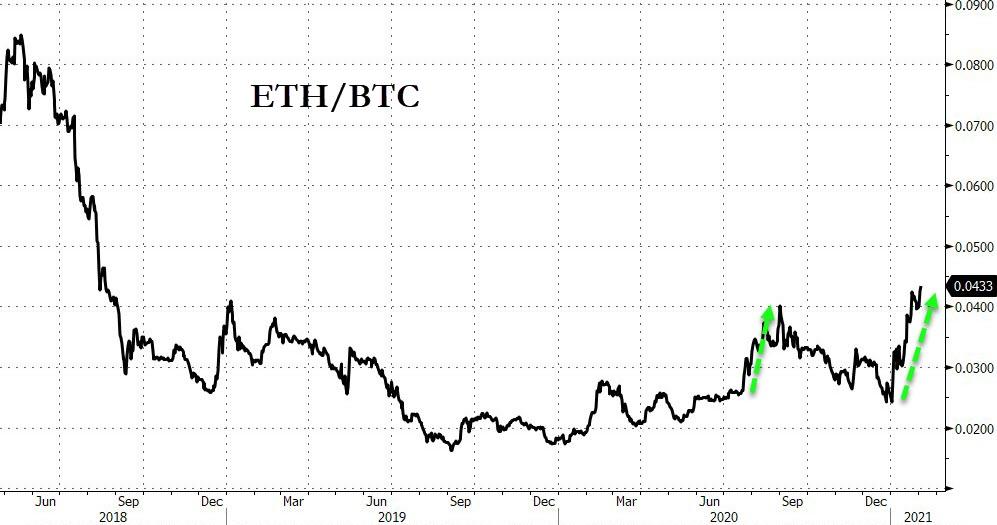 Source: Bloomberg
Notably, the ETH ramp is taking place despite an overnight hit piece by Bloomberg seeking to hammer the crypto, by reporting that CME is set to launch Ethereum futures, and reminding readers that the last time new crypto futures were launched in bitcoin, the price crashed (a Federal Reserve Bank of San Francisco analysis posits the derivatives opened the door for bearish investors).
The listing of Ether futures may also see "negative price dynamics," Nikolaos Panigirtzoglou, global market strategist with JPMorgan Chase & Co., wrote in a note Tuesday. Initial volumes are likely to be low, he added.
Ether so far is unruffled, as Year-to-date, it is the biggest gainer, up 120%...
(Click on image to enlarge)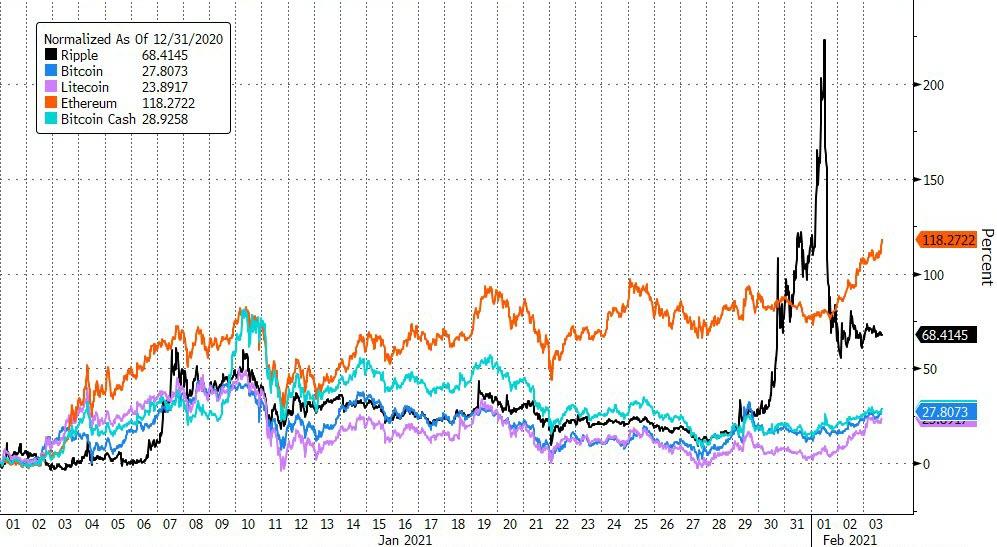 Source: Bloomberg
Crypto's gains come after news that Visa is piloting a suite of application programming interfaces (APIs) that will allow banks to offer bitcoin services, the payments giant announced Wednesday.
Additionally, as CoinDesk notes, Scott Minerd, chief investment officer of the multi-billion dollar investment firm Guggenheim Partners, has revised his previous prediction for bitcoin's long-term price potential. In an interview with CNN's Julia Chatterley on Tuesday, Minerd said, based on Guggenheim's fundamental research, he believes bitcoin could eventually climb as high as $600,000 per bitcoin.
"If you consider the supply of bitcoin relative … to the supply of gold in the world, and what the total value of gold is, if bitcoin were to go to those kinds of numbers, you'd be talking about $400,000 to $600,000 per bitcoin," he said.
Disclosure: Copyright ©2009-2021 ZeroHedge.com/ABC Media, LTD; All Rights Reserved. Zero Hedge is intended for Mature Audiences. Familiarize yourself with our legal and use policies every ...
more