Ethereum Soars Above $4000, Nears Market-Cap Of JPMorgan As Bitcoin Dominance Fades
Cryptocurrencies crossed a key threshold in the last week, surpassing the value of all physical US dollars in circulation...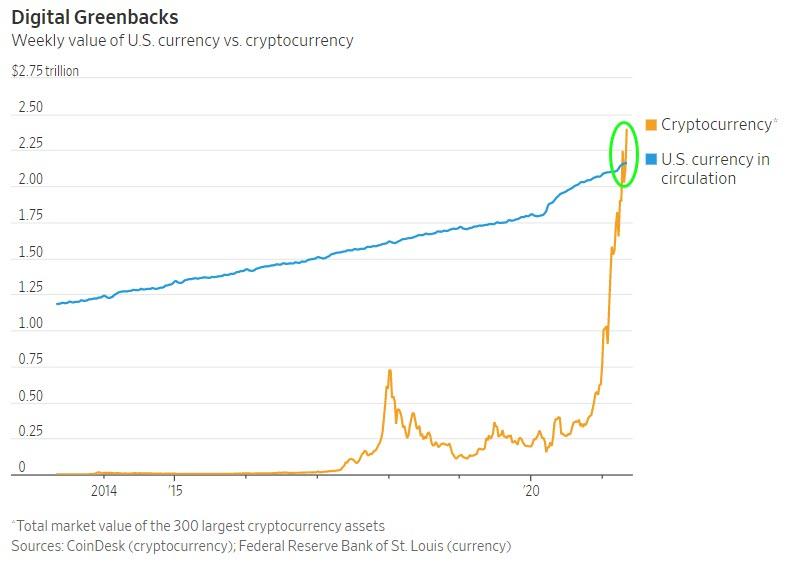 This latest surge in the total value of all cryptos comes more on the heels of altcoins than bitcoin as Bitcoin 'dominance' has dropped to 45% of the crypto market - its lowest since June 2018.
(Click on image to enlarge)

The big move behind altcoins has been driven by Ethereum's surge to new record highs, topping $4150 this morning...
(Click on image to enlarge)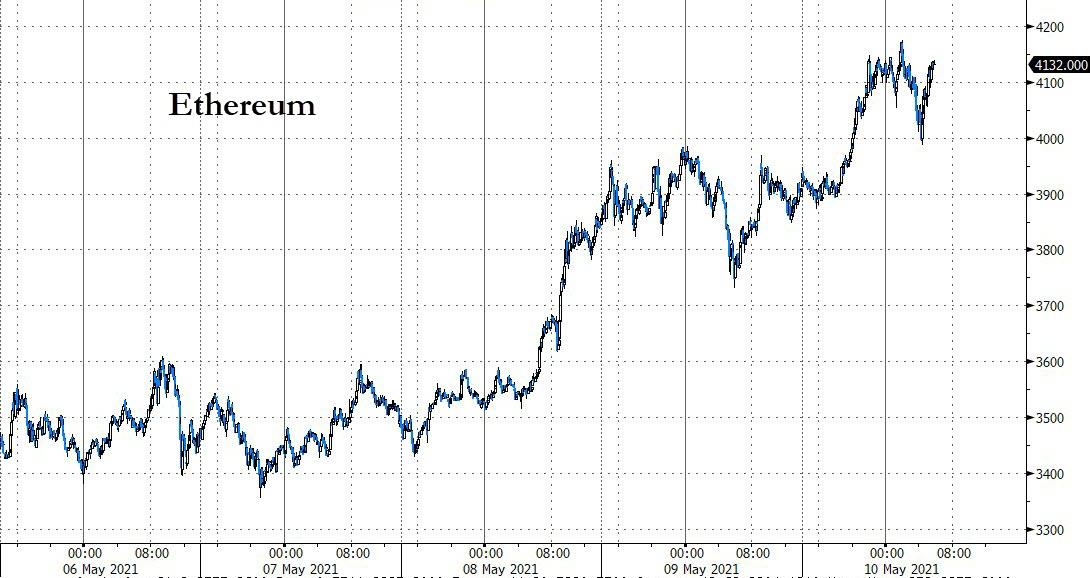 Source: Bloomberg
Massively outperforming Bitcoin since we warned "ETH/BTC is about to make an epic breakout"...
(Click on image to enlarge)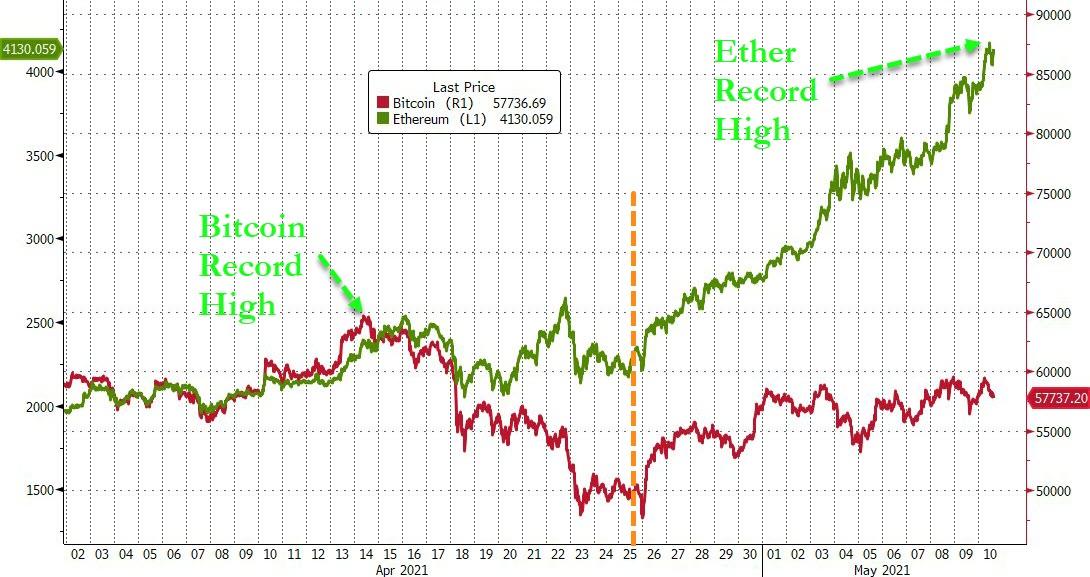 Source: Bloomberg
Sending the ETH/BTC ratio to its highest since July 2018...
(Click on image to enlarge)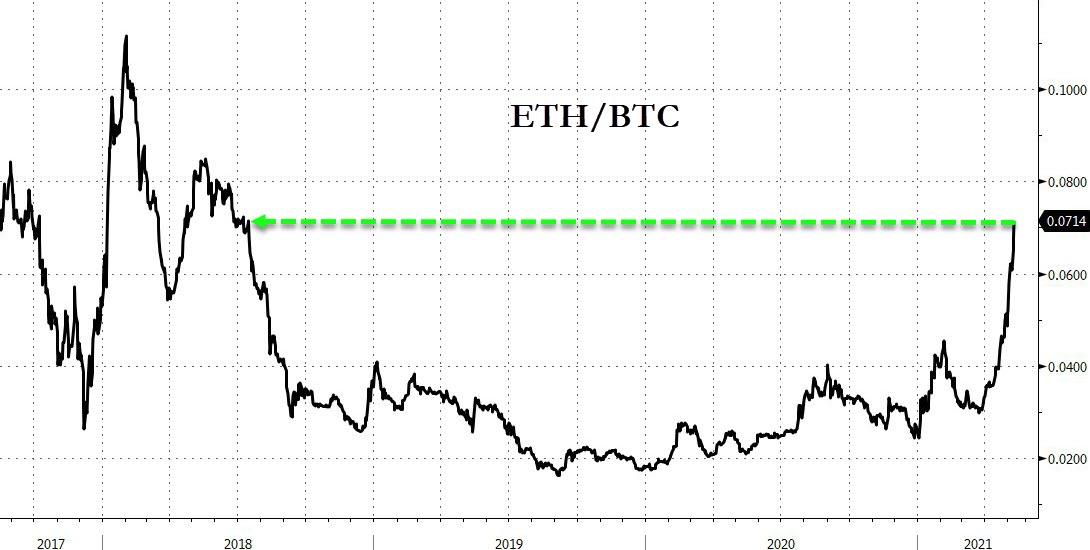 Source: Bloomberg
It's not all over for bitcoin though as CoinTelegraph notes that it's all systems go for Bitcoin — at least when it comes to network fundamentals.
Following the sudden hash rate dip last month — tied to miners being flooded in China — network strength and associated price performance have firmly recovered.
The process was already evident last week, with commentators noting that the negative impact of the event was practically behind Bitcoin already.
Now, however, forecasts reflect unprecedented interest and competition among miners, along with a firm commitment to the network's future.
According to data from on-chain monitoring resource Blockchain.com, the hash rate is now at new all-time highs, with its seven-day average going from 131 exhashes per second on April 25 to 177 EH/s as of Monday.
(Click on image to enlarge)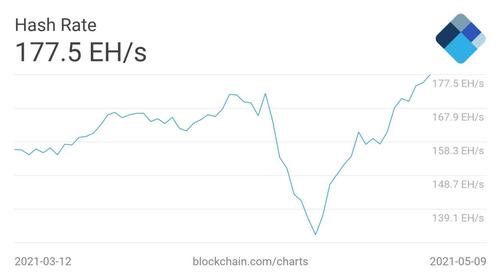 Bitcoin 7-day average hash rate chart. Source: Blockchain.com
Difficulty, which automatically adjusted downward to take account of the reduction in miners, is now also due for a major hike of its own when it adjusts again in around two days' time.
Disclosure: Copyright ©2009-2021 ZeroHedge.com/ABC Media, LTD; All Rights Reserved. Zero Hedge is intended for Mature Audiences. Familiarize yourself with our legal and use policies ...
more