Ethereum Prices Rebound With Proposals Set To Change Gas Fees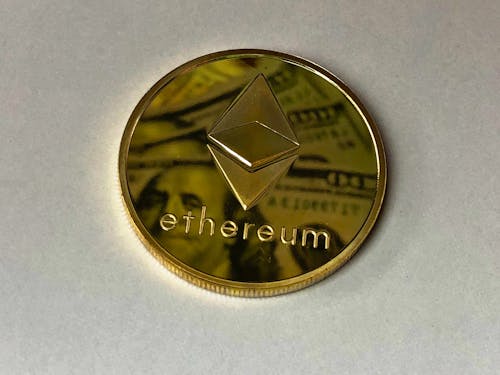 Image Source: Pexels
David Derhy
Ethereum prices rebound with proposals set to change gas fees
Ethereum prices rocketed back above $1,700 over the weekend, hitting a multi-week high after a major upgrade to the network was announced.
The Ethereum Improvement Proposal 1559 will be implemented as part of the planned London hard fork coming this July for the network and will see a major shift in the way users transact.
Currently, users pay a gas fee to a miner for a transaction to be included in a block, which make up a substantial part of miners' overall income.
However, under the new proposals – which have gathered support from users and application creators – gas fees will be sent to the network instead of in a new fee structure called a "basefee". Miners will only be given an optional tip by users, with the basefee set by an algorithm and thus easier for users to understand and check if they are paying a fair fee or not.
Ethereum and bitcoin prices have both bounced over the weekend amid the news and the latest expectations of further government stimulus. Ethereum climbed to a peak of $1,739 before pulling back marginally to trade around $1,683 this morning, while bitcoin also jumped to a multi-day high above $51,000 before settling just under $50,000 this morning.
Simon Peters
Cardano hard fork completes successfully as price rockets
The Mary hardfork was successfully completed on the Cardano mainnet last week, with tokens now being created on the Cardano blockchain. A big development, the update helped ADA surge in price in recent months, with its valuation soaring some 900% since early December to peak at $1.45 per coin.
While ADA has pulled back from its peak, it remains well above the $1 mark. The next milestone is the Alonzo hardfork which will bring smart contract functionality to Cardano. It should happen sometime in the second quarter, completing the overall Goguen upgrade. This could really position Cardano as a rival to Ethereum over the coming years, especially as Ethereum is in the midst of transitioning to 2.0, and gas fees on the current blockchain continue to be a talking point.
Disclaimer: This article should not be taken as investment advice, personal recommendation, or an offer of, or solicitation to buy or sell, any financial instruments. This material has been ...
more