Ethereum Hits A Fresh Record High, Bitcoin Cash And Ripple Rallying Hard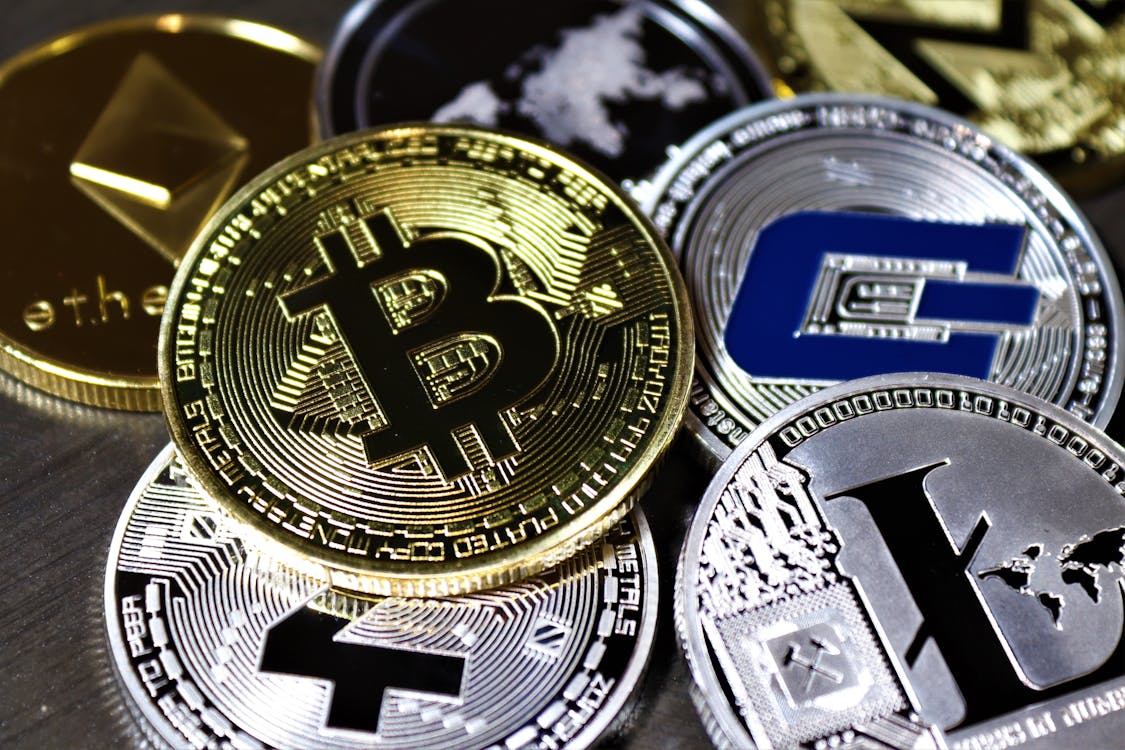 ETHEREUM (ETH/USD) AND ALT-COINS PRICE, ANALYSIS AND CHART:
Cryptocurrency rally continues, Ethereum (ETH) leads the way.
Bitcoin Cash (BCH) surging, back in the spotlight.
Ripple (XRP) hitting double-digit gains.
Ethereum (ETH), the second-largest cryptocurrency by market cap, continues to print new highs and is up nearly 25% over the last seven days. The latest boost was likely fueled by news that the European Investment Bank (EIB) issued a EUR100 million digital bond on the Ethereum blockchain this week, adding further utility to the network and value to the coin. As this utility grows, Ethereum can break $3,000 and above, although its recent spectacular ascent may need a short period of consolidation before the next leg higher. The Ethereum rally over the last few months can be seen clearly in the one week chart, and just over one-year ago, Ethereum was trading under $100.
ETHEREUM (ETH/USD) WEEKLY PRICE CHART (SEPTEMBER 2019 – APRIL 30, 2021)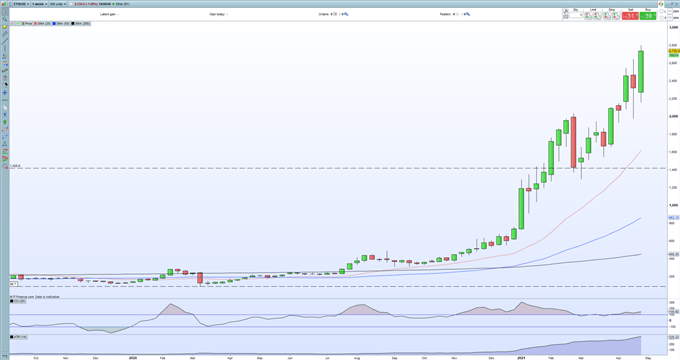 We suggested last week that the recent sell-off in the market may well lure buyers back into the space and this has been the case. Recent sell-offs in market leader Bitcoin continue to find buyers and this looks likely to continue. As always, the cryptocurrency space can, and has, made a sharp reversal in the face of positive sentiment and weekend markets bring extra volatility to the market so caution still needs to be exercised.
Bitcoin (BTC), Ethereum (ETH) Crumble, Alt-Coins Hammered – Will Buyers Step Back in Again?
Heavy sell-offs in Bitcoin are not uncommon this year and if, as looks currently likely, history repeats itself it will not be too long before the market leader is back above $60k and eyeing new highs. The 20- and 50-day simple moving averages may present a short-term barrier to the next move higher.
BITCOIN (BTC/USD) DAILY PRICE CHART (SEPTEMBER 2020 – APRIL 30, 2021)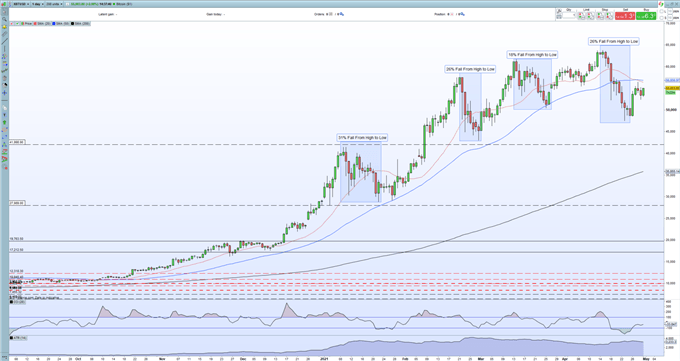 Bitcoin Cash (BCH) has had a strong week and continues to re-trace its recent heavy sell-off. Despite printing a 3-year high of $1,210 two weeks ago, BCH is still nowhere near its mid-December 2017 spike high of $4,100, suggesting that if the recent rising crypto tide is floating all boats, then BCH has further to go.
Disclosure: See the full disclosure for DailyFX here.