Yes, Buy This Dip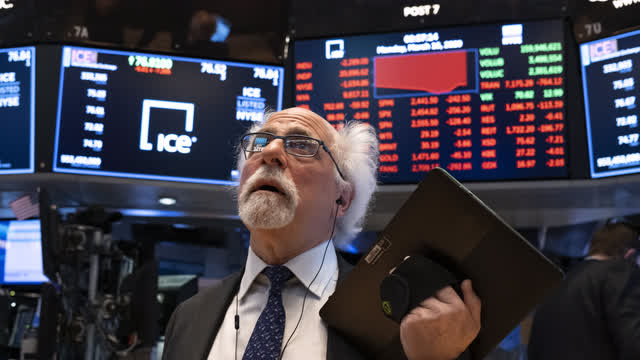 It's been several weeks now since I put out my "Yes, Of Course, There Is A Bubble" article. While discussing the idea that there are "bubbles" in various areas of the market, the segments that we put most emphasis on in the article were EVs, alternative energy, and digital assets. Now that a few weeks have gone by, these areas as well as others have deflated by quite a bit. After seeing significant corrections in various areas of the market we see some notable buying opportunities materialize at this time.
Looking Back on Some Pullbacks
Several specific names we discussed as being substantially overbought included Tesla (TSLA), NIO Limited (NIO), Plug Power (PLUG), iShares Global Clean Energy ETF (ICLN), and Dogecoin (DOGE-USD)(DOGE-X). Yet, the argument wasn't designed to single out these names. Rather the discussion was meant to shine a light on the extremely overbought nature of several particular sectors as well as other frothy areas in the market.
From recent peak to trough:
Tesla declined by 40%.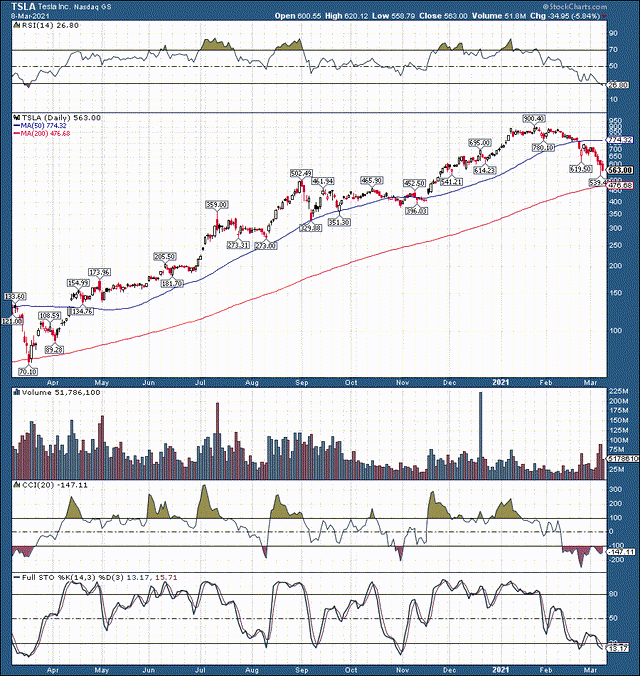 Source: StockCharts.com
Tesla's correction has been ongoing for about two months now, and the stock has given up approximately 40% of its value. We also see the relative strength index RSI at about 27, a level indicative of extremely oversold market conditions. Furthermore, Tesla has a very solid technical support level of around $550.
NIO gave up 52%.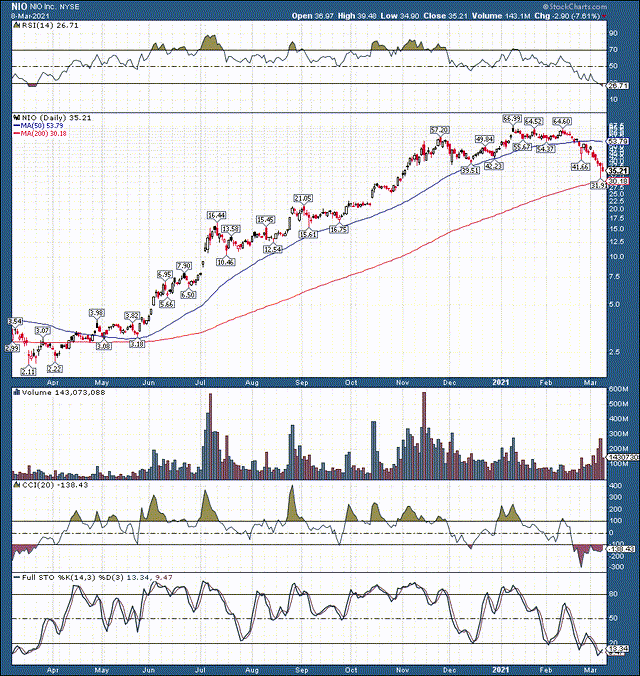 NIO, much like Tesla, is also notably oversold here. The stock was down by more than 50% from its highs, the RSI is around 27 as well, and the stock hit a level consistent with a major technical support level in recent sessions.
PLUG lost 56%.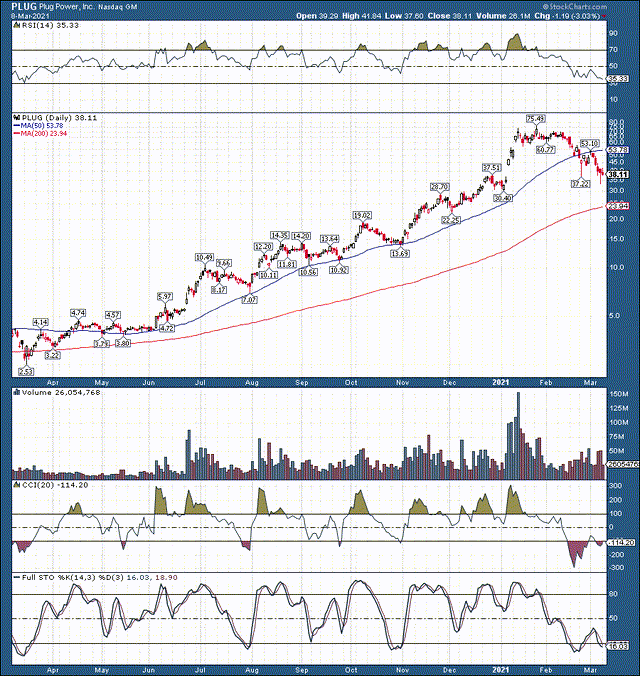 PLUG, along with many other solar/alternative energy names, has gotten crushed lately. This stock filled some key gaps, and also hit a very key technical level in recent trading sessions.
ICLN gave back 38%.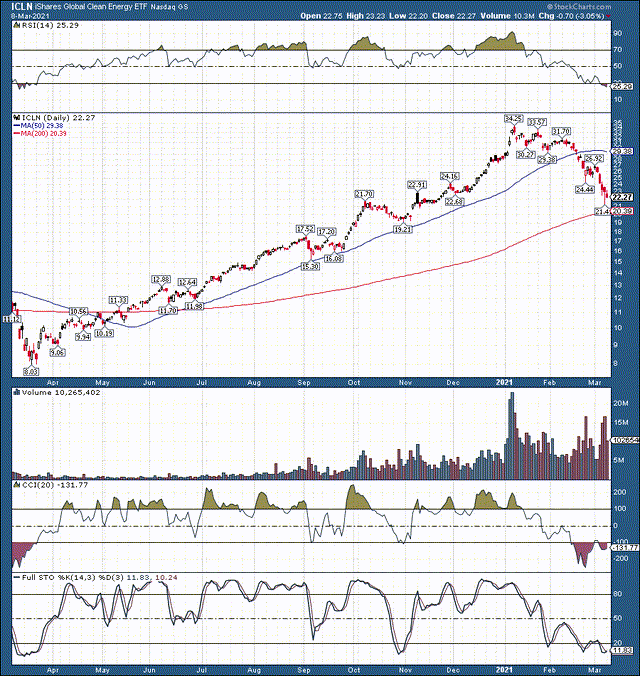 With an RSI at around 25, ICLN is drastically oversold now. We see that this ETF also filled a key gap from several months ago. In fact, this ETF along with other key solar/alt energy ETFs has dropped to levels not seen in around 4-5 months.
Disclosure: I am/we are long TAN, CNRG, PBW, ACES, NIO, TSLA, BIDU, CHIQ, LAC, SQM, LIT. I wrote this article myself, and it expresses my own opinions. I am not receiving compensation for ...
more