Weekly ETF Roundup: U.S. Equity Attracts, Gold Loses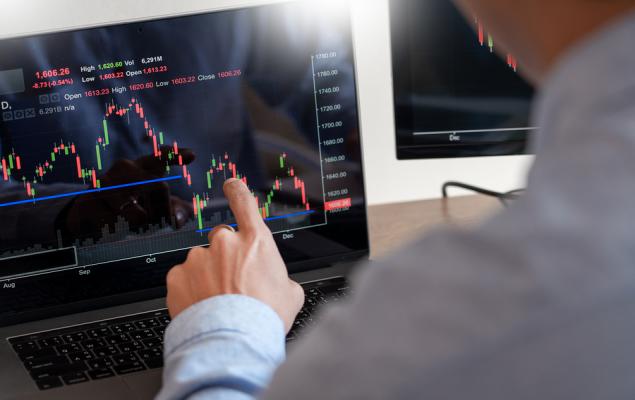 Image: Bigstock
The soaring stock market has been increasing investors' risk appetite. After recording a historic rally in November, the U.S. stock market is showing no signs of slowdown. All the three major indices closed at record highs last week.
The slew of encouraging reports on the effectiveness of COVID-19 vaccines has raised hopes for global economic recovery, instilling huge confidence among investors. Additionally, the latest jobs data for November revealed the slowest U.S. jobs growth in six months that has spurred expectations for a new fiscal relief bill to help revive the coronavirus-hit economy.
Against such a backdrop, ETFs overall gathered about $10.9 billion capital last week, bringing in year-to-date inflows of $441.6 billion, ahead of the $280.2 billion seen at this same time a year ago. In fact, 2020 has been on track to be the greatest year for ETF inflows. International equity ETFs led the way higher last week with $6.2 billion inflows, closely followed by $3.5 billion in U.S. fixed-income ETFs and $1.7 billion in U.S. equity ETFs, per etf.com.
U.S. Equity Shines
Though international equity ETFs garnered maximum capital last week, most of the U.S. equity ETFs dominate the list of the top 10 creations. Invesco QQQ (QQQ - Free Report) was the most-loved ETF with massive inflows of $1.1 billion last week, followed by $988 million in iShares Russell 2000 ETF (IWM - Free Report). QQQ, having a Zacks ETF Rank #1 (Strong Buy), provides exposure to the largest domestic and international non-financial companies listed on the Nasdaq. IWM targets the small-cap segment of the broad U.S. market and has a Zacks ETF Rank #3 (Hold).
Vanguard Total Stock Market ETF (VTI - Free Report) pulled in $586 million in capital while iShares Core S&P 500 ETF (IVV - Free Report) attracted $448 million in its asset base last week. VTI provides diversified exposure across all market caps as well as growth and value styles, while IVV measures the large-cap segment of the broad U.S. market. The former has a Zacks ETF Rank #3 while IVV has a Zacks ETF Rank #2 (Buy).
Disclosure: Zacks.com contains statements and statistics that have been obtained from sources believed to be reliable but are not guaranteed as to accuracy or completeness. References to any ...
more