Value Investing Returns To These High-Yield Stocks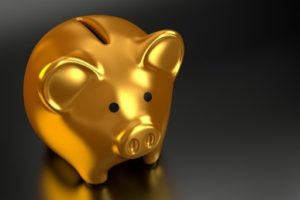 The decade long stock market bull market has been led by growth stocks. A few weeks ago, I listened to a podcast on Bloomberg with Chris Meredith, Co-CIO of O'Shaughnessy Asset Management.
He noted that using the separate Russell value and growth indexes, that value had underperformed growth by 136% over the last 12 years. Over the last month, the market has been giving signals that investor sentiment has shifted and that value-focused investing strategies may have the upper hand going forward.
On September 9, Bloomberg highlighted how value stocks have started to outperform growth stocks. Here is a quote from the article:
"A hedge-fund favorite is rapidly losing ground in the stock market just as one of the industry's least-loved sectors picks up.
Growth stocks, generally companies that are seeing rapid profit increases, have dropped in seven of the past eight days as measured by Bloomberg's Pure Growth Portfolio. Meanwhile, a similar measure of value shares, those with the cheapest valuations, are staging a big comeback.
The turnaround is so extreme that a Morgan Stanley strategy that's long the best-performing stocks and short the worst dropped 5.9% as of 1:30 p.m. in New York, poised for the biggest loss since May 2009."
My focus is on income stocks, and a shift to value outperformance will be perfect for higher yield stocks. Income stocks that have fallen provide additional value due to current yields that are higher than historical levels for these investments.
As the investing public shifts, its focus to a search for value this type of stock will produce nice share price gains to add to the excellent cash flow yields. Here are three investments to consider.
Energy midstream service providers have been in a downtrend since the energy sector crashed in 2015 on the back of a 70% decline in the price of crude oil. Many midstream companies are organized as master limited partnerships (MLPs). In 2014, the average yield for the MLP sector was around 4% with 1.05 to 1.10 times cash flow coverage of the distribution.