U.S. IPO Market Buzzing Hot: ETFs To Tap The Boom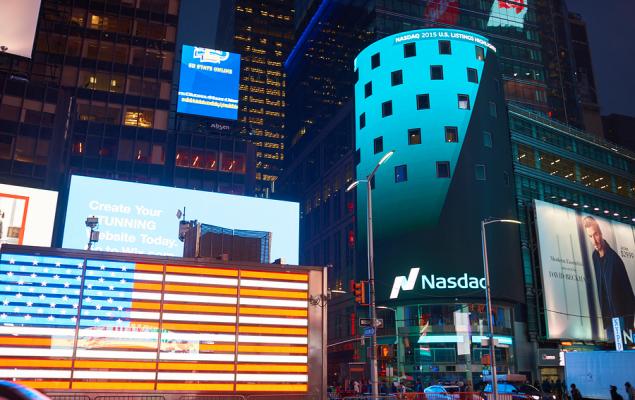 After a slowdown in January, the U.S. IPO market heated up with the long-anticipated IPOs of Levi Strauss (LEVI) and Lyft (LYFT - Free Report) in late March. Both the companies had a blockbuster debut with LEVI surging 32% in first day of trading on the New York Stock Exchange while LYFT advanced 21% on Nasdaq. [Ed. note: but faltering afterwards.]
The iconic jeans maker Levi priced its IPO at $17 per share, above its target range of $14 to $16, valuing the company at $6.6 billion. Meanwhile, Lyft, the ride-hailing startup, priced its shares at the high-end of its target range of $72 with a total valuation of $25.4 billion in the largest public offering so far this year.
Tradeweb Markets (TW), an electronic exchange-trading platform, also made a strong debut earlier this month on Nasdaq, surging 27% in its first day after pricing its shares at the high-end of the target range of $24-$26 with a valuation of $8 billion. It is the second largest public offering of this year so far. The cloud-computing company, PagerDuty (PD), also popped nearly 60% in its opening day of trading this week. It was the third "unicorn" – or tech company with a valuation of $1 billion or more – to debut on the stock market this year.
PagerDuty priced its IPO at $24 per share, above the target range of $21-$23, which values the DevOps software platform at $1.8 billion.
Hot IPOs In Cards!
The other big companies like Pinterest, Zoom, and Uber are preparing to hit the markets in the coming weeks. In particular, Pinterest, an online photo-sharing platform, is looking to debut under the symbol "PINS" on the New York Stock Exchange next week. It has set its share price at $15-$17 that is likely to value the company at $9 billion. At this IPO price range, the company will be valued below its last private fundraising round about two years back.
Video conferencing company Zoom is also expected to debut next week on the Nasdaq under the symbol "ZM". The company has set an IPO price range of $28-$32 per share, giving the company a valuation of $8.25 billion toward the upper end of its range.
Disclosure: Zacks.com contains statements and statistics that have been obtained from sources believed to be reliable but are not guaranteed as to accuracy or completeness. References to any specific ...
more