Trump May See Easy "Win In 2020:" ETFs To Bet On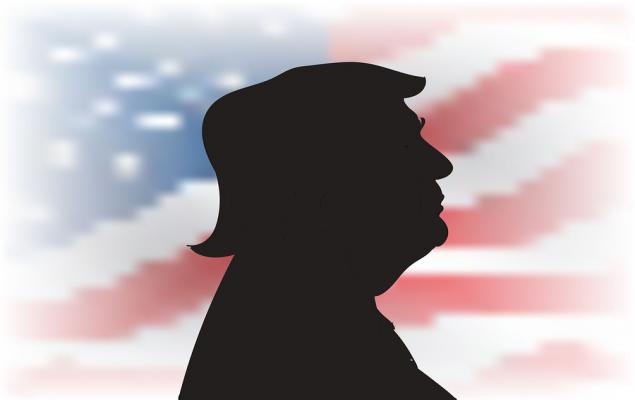 Image: Bigstock

President Donald Trump may see an easy win in 2020 if the economy stays strong, modeling by Moody's Analytics shows. Moody's projections are based on factors like consumer confidence, gains in the stock market in the Trump presidency and "the prospects for unemployment, which has fallen to a 50-year low." Trump has beaten democrats in all scenarios proposed by Moody's. Notably, the modeling has been right since the 1980 election, falling short only once in 2016.
"If the economy a year from now is the same as it is today, or roughly so, then the power of incumbency is strong and Trump's election odds are very good, particularly if Democrats aren't enthusiastic and don't get out to vote," said Mark Zandi, chief economist at Moody's Analytics.
Also, majority of U.S. business leaders expects Trump to be re-elected in 2020 as a recession is not in the cards, at least in the near term. Normally, a struggling economy reduces the chance of an incumbent President wining again.
Though this group of business leaders is not a big fan of Trump's trade policies and views that more interest rate cuts are needed for economic expansion, the cohort predicts a win for him in the next election, per an article published on CNBC.
Against this backdrop, investors might be interested in checking out ETFs that have gained materially in Trump's presidency. Below we highlight a few that have been top performers in the past three years (as of Oct 15, 2019).
Aberdeen Standard Physical Palladium Shares ETF (PALL - Free Report) – Up 159.5%
This ETF is designed to track the price of Palladium Bullion. The rally was mainly backed by rising global demand and stagnating supply. The fund charges 60 bps in fees.
ARK Web x.0 ETF (ARKW - Free Report) – Up 133.4%
The fund seeks long-term growth of capital. It is an actively-managed ETF that invests primarily at least 80% of its assets in domestic equity securities and U.S. exchange traded foreign equity securities. The fund charges 75 basis points (bps) in fees.
iShares PHLX Semiconductor ETF (SOXX - Free Report) – Up 104.6%
The underlying PHLX SOX Semiconductor Sector Index measures the performance of U.S. traded securities of companies engaged in the semiconductor business. The fund charges 46 bps in fees.
Invesco Dynamic Software ETF (PSJ - Free Report) – Up 102.0%
The underlying Dynamic Software Intellidex Index comprises stocks of software companies. The Index is designed to provide capital appreciation by thoroughly evaluating companies based on a variety of investment merit criteria, including fundamental growth, stock valuation, investment timeliness and risk factors (read: 5 Hot ETFs Leading the Wall Street Rebound).
SPDR S&P Aerospace & Defense ETF (XAR - Free Report) – Up 92.8%
The fund follows the S&P Aerospace & Defense Select Industry Index, which represents the aerospace & defense sub-industry portion of the S&P Total Stock Market Index. The fund charges 35 bps in fees.
Amplify Online Retail ETF (IBUY - Free Report) – Up 73.6%
The underlying EQM Online Retail Index utilizes a rules-based methodology to select a globally diverse group of companies with 70% or more of revenues from online and virtual sales. The fund charges 65 bps in fees (read: ETFs & Stocks to Make the Most of Back-to-School Shopping).
Disclosure: Zacks.com contains statements and statistics that have been obtained from sources believed to be reliable but are not guaranteed as to accuracy or completeness. References to any specific ...
more