Transport ETFs Rally On Solid Start To Earnings Season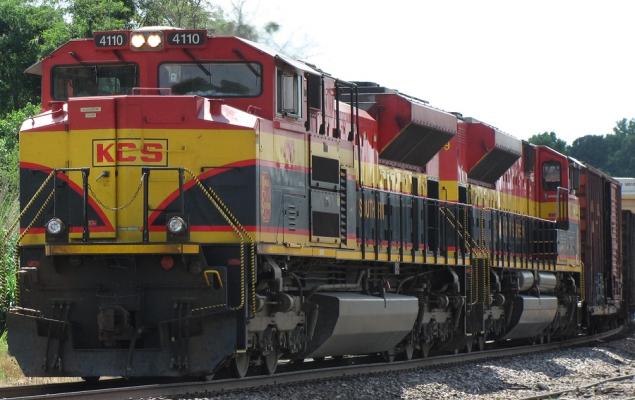 Image: Bigstock
The transportation sector has been off to a strong start this earnings season. Most industry players managed to beat on earnings or revenues or on both counts, instilling huge optimism in the space.
For a better understanding, let's delve into the results of some well-known industry players:
Transportation Earnings in Focus
The world's largest package delivery company United Parcel Service's (UPS - Free Report) top and the bottom line beat the Zacks Consensus Estimate. Earnings of $2.07 were a penny ahead of the consensus mark while revenues of $18.32 billion edged past the estimated $18.3 billion. For 2019, the company reiterated earnings per share in the range of $7.45-$7.75.
Union Pacific (UNP - Free Report) missed the Zacks Consensus Estimate for earnings by 7 cents and that for revenues by $107 million. Meanwhile, Kansas City Southern's (KSU - Free Report) earnings of $1.94 per share topped estimates by 17 cents while revenues of $748 million came ahead of the estimated $730 million.
U.S. airlines Delta Air Lines (DAL - Free Report) and United Continental (UAL - Free Report) beat on earnings but lagged on revenues. Earnings per share at Delta and United Continental trumped the Zacks Consensus Estimate by 5 cents and 13 cents, respectively. Revenues of $12.56 billion for Delta and $11.4 billion for United Continental were below the estimated $12.62 billion and $11.42 billion, respectively (read: 4 Sector ETFs & Stocks to Bet on Ahead of Q3 Earnings).
Delta projects weaker-than-expected earnings per share for the ongoing quarter, forecasting EPS of $1.20-$1.50. The midpoint is much lower than the Zacks Consensus Estimate of $1.50. United Continental raised its full-year earnings guidance from $10.5-$12 to $11.25-$12.25. The mid-point of the new range was below the Zacks Consensus Estimate of $11.81.
Last but not the least, leading trucking carrier J.B. Hunt (JBHT - Free Report) missed on earnings by 4 cents per share while revenues of $2.36 billion topped the consensus estimate of $2.34 billion.
Disclosure: Zacks.com contains statements and statistics that have been obtained from sources believed to be reliable but are not guaranteed as to accuracy or completeness. References to any specific ...
more