Thematic Funds For The Tactical Sleeve
Michael Oh is a Portfolio Manager at Matthews Asia. He manages the firm's Asia Innovators and Korea Strategies and co-manages the Asia Growth Strategy. Michael joined Matthews Asia in 2000 as a Research Analyst and has built his investment career at the firm. Michael was promoted from Research Analyst to Assistant Portfolio Manager in 2003. In 2006 and 2007, he was promoted to Lead Manager of the Matthews Asia Innovators Strategy and the Matthews Korea Strategy, respectively. From 2000-2003, Michael's research focused on the technology sector supporting multiple strategies managed by the founders of the firm. As a research analyst, he contributed investment ideas to the broader Matthews Asia investment teams. Michael received a B.A. in Political Economy of Industrial Societies from the University of California, Berkeley. He is fluent in Korean.
Figure 7:

Figure 8: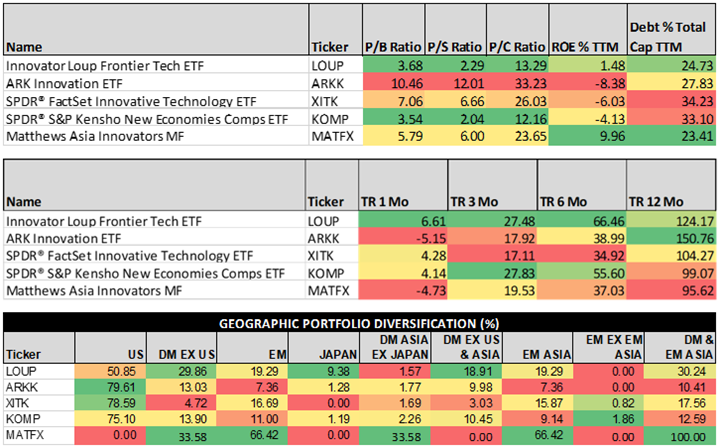 Figure(s) 9: Top 10 Holdings of Each Fund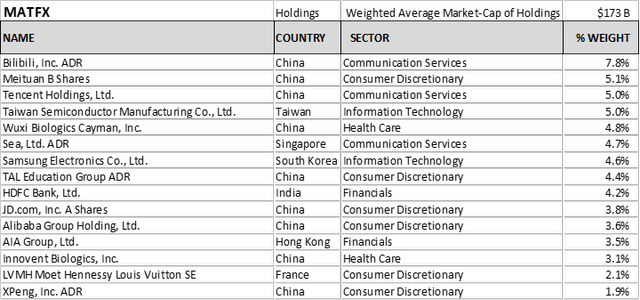 Disclosure: I am/we are long LOUP, XITK, KOMP, MITEX.
Disclaimer: "QVM Invest", "QVM Research" are service marks of QVM Group LLC. QVM Group LLC is a registered ...
more