The Ten Year Bear Market In Oil And Gas Could Be A Huge Opportunity In 2020
If you go back and remember the period from 2000-2010, oil and gas was one of the best performing sectors in the stock market. The out-performance was driven by the oil bull market that led to the oil mania in 2008 when hedge funds were actually buying oil tankers and storing oil on them (because prices were only going higher) at the height of the mania.
Oil and gas since 2010 has been the exact opposite, a total disaster of a sector. These stocks have been in a bear market for 10 years now and have underperformed the S&P 500 for 10 years. Looking at the chart of XLE and OIH below note the downtrend lines of performance against the S&P 500.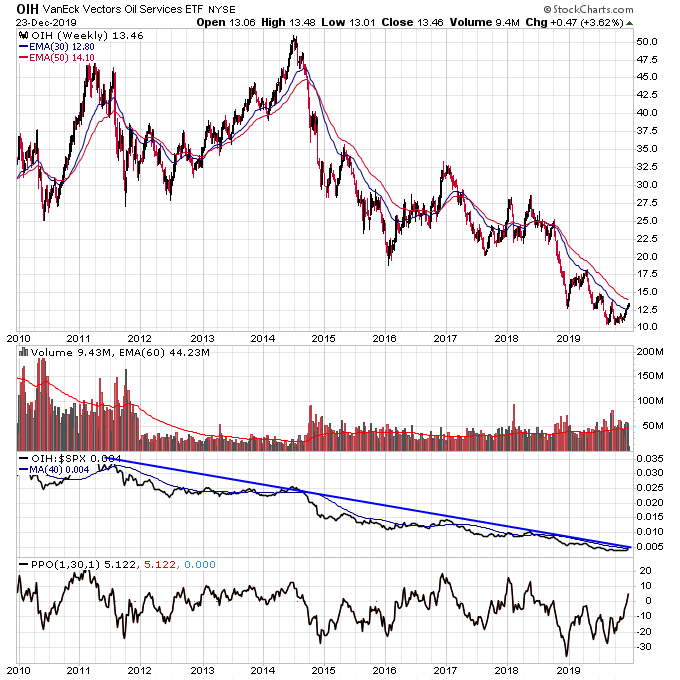 We know that from a Stage Analysis perspective we don't want to own stocks in a sector that is under-performing the S&P 500. The reason is that a strong stock in a weak sector has to overcome resistance from the rest of the sector, versus having a tailwind of a strong sector at its back.
The first thing I'm looking for is for XLE to break out of a Stage 1 base above $62 and see volume start to come into this top oil and gas ETF. We also need to see XLE start to outperform the S&P 500.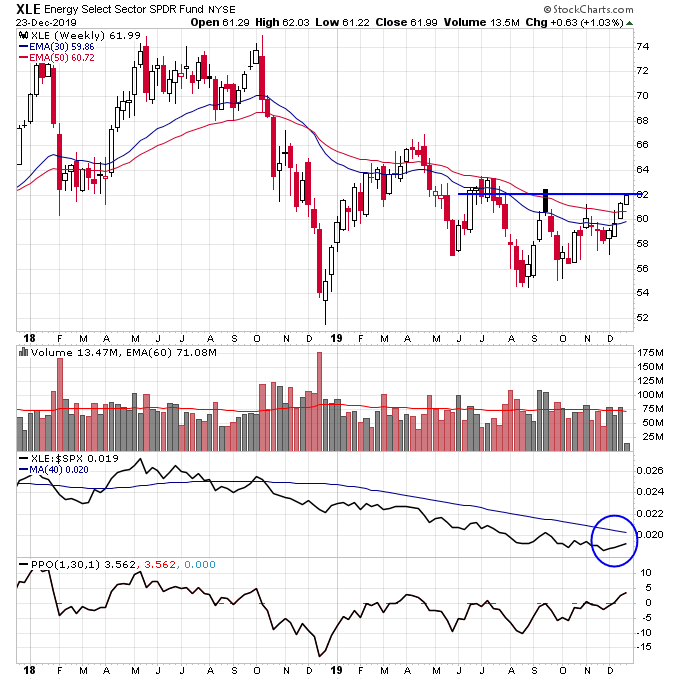 As far as individual oil and gas stocks go I'm starting to see more stocks set up Stage 1 bases that could produce Stage 2 breakouts. I traded CRK a few months ago and a stock that is breaking out this week into Stage 2 is NOG.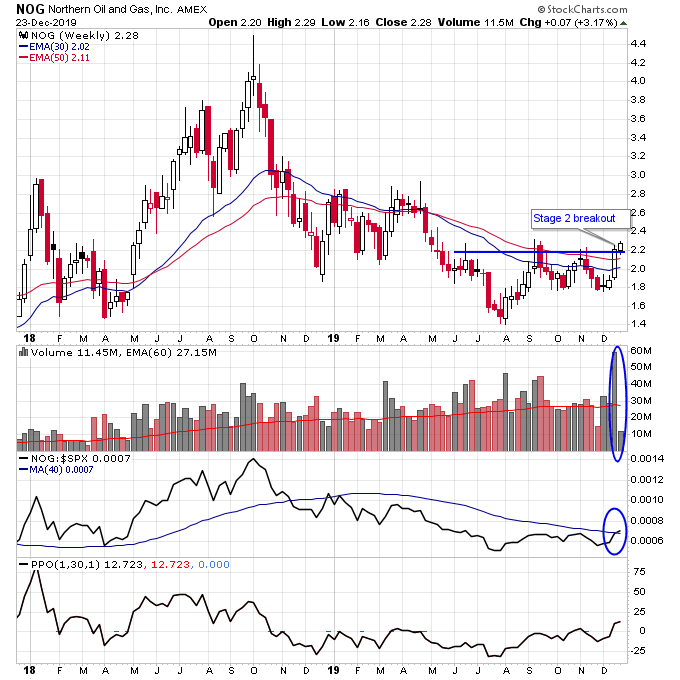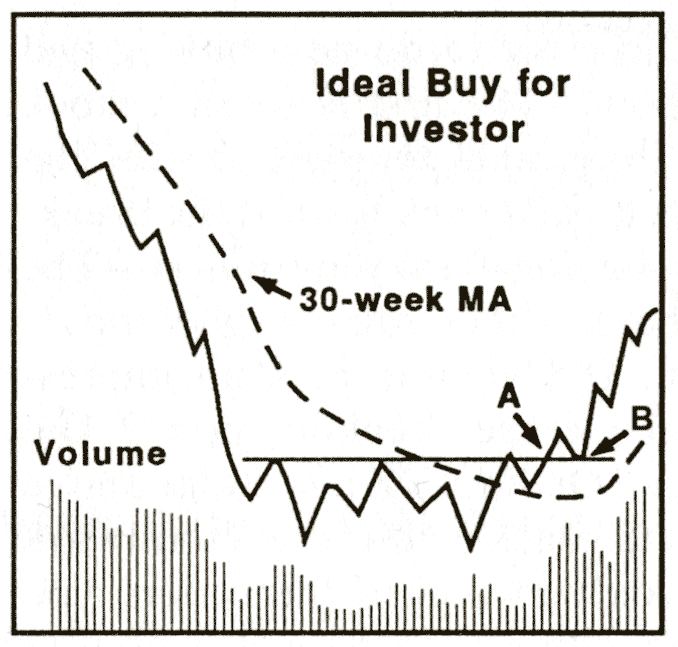 Note the huge volume coming into NOG last week which was by far the biggest weekly upside volume in the stock in 2 years. The stock is breaking above its resistance line at $2.20 this week and starting to outperform the S&P 500.
I want to see more oil and gas stocks break out into Stage 2 to confirm that the oil and gas sector might be ready to move higher in 2020 and outperform the S&P 500. If we don't see more stocks join in over the next few weeks and months then we will have to wait longer for these stocks to trade sideways and create a bigger Stage 1 base.
Disclosure: I am long NOG.
Disclaimer: The views and opinions expressed are for educational and informational purposes only, and should not be considered as investment advice. The author ...
more