The 50 Cent "In Da Club" Stock Market (And Sentiment Results)
We have pounded the table on Banks, Defense Stocks, and Energy for many months. Banks and Energy have had monster rallies and are now resting. The Defense and Aerospace sub-sector still represents great value at these levels – looking out for the next year or so – and we are currently buying weakness.
Now onto the shorter-term view for General Market:
In this week's AAII Sentiment Survey result, Bullish Percent (Video Explanation) dropped to 37.7% from 42.5% last week. Bearish Percent rose to 38.3% from 34.5% last week. Euphoria is coming off the boil a bit.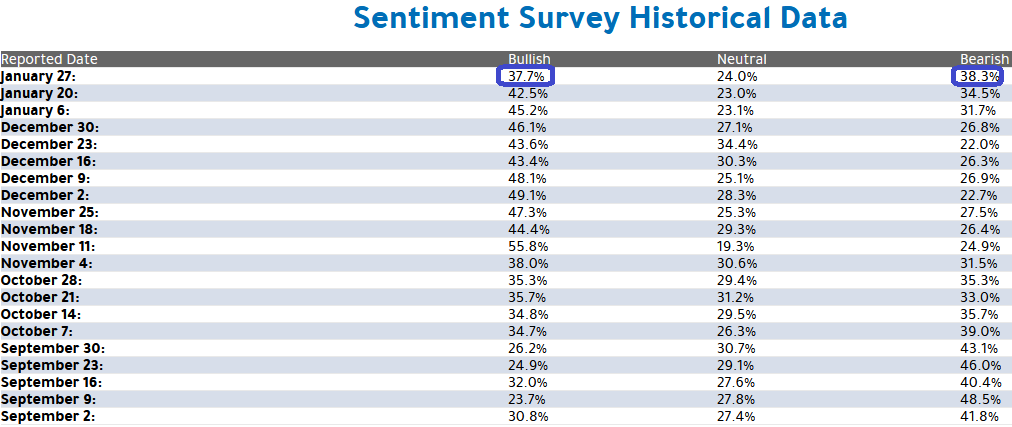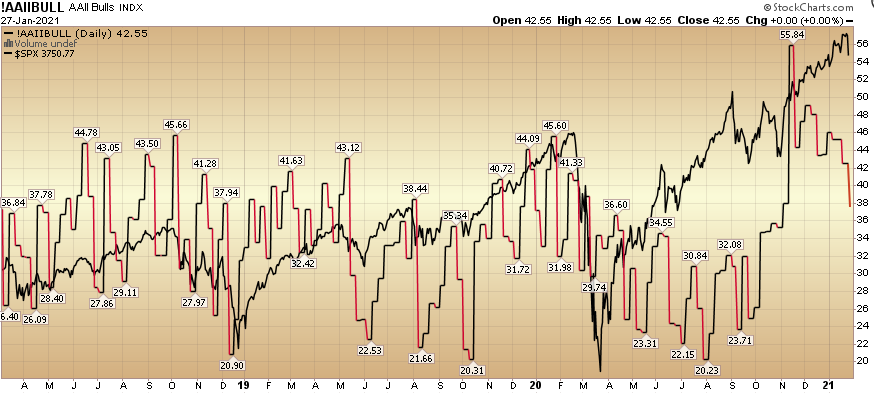 The CNN "Fear and Greed" index dropped from 69 last week to 40 this week. This is a neutral read – but starting to show that fear is returning. You can learn how this indicator is calculated and how it works here: (Video Explanation)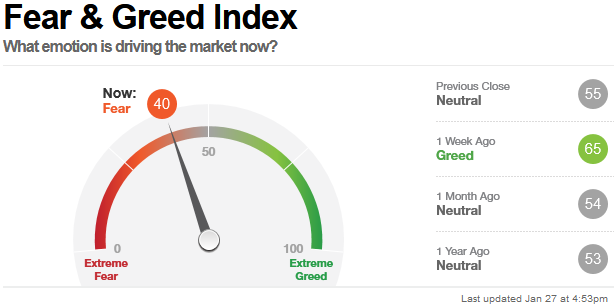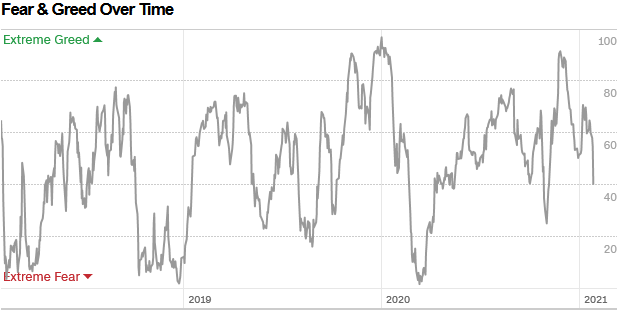 And finally, this week the NAAIM (National Association of Active Investment Managers Index) (Video Explanation) jumped to 112.93% this week from 106.76% equity exposure last week. This is at an extreme.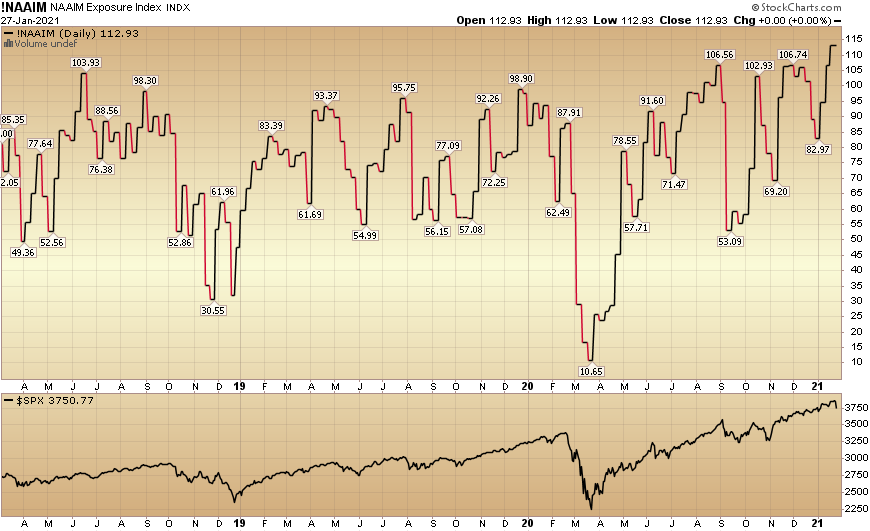 Our message for this week:
Last week I said:
"The stock market can correct in TIME or PRICE. While I do think we may push a bit higher first, I expect the market will finally begin to consolidate some gains in the coming weeks.
This can be by simply grinding sideways for a month or two to digest the > 75% gains off the March Lows OR more likely get a health pullback. As we have stated in recent weeks, this is the beginning of a new business cycle and it does not pay to get too cute trying to predict the when and how much of a short-term correction we will get.
As we saw after a monster rally off the lows in 2009, it did not pay to play the short term pullbacks in 2010 and 2011 – as you may very well have missed out on a decade long bull market run.
We'll be using any weakness that potentially comes our way in Q1 to add more value/cyclical names (themes listed above) to hold for the next 3-5 years…"
We will continue to add to Defense and Aerospace (on the 2H Commercial Aviation recovery) and hold (and possibly add to) Banks and Energy in the coming weeks (if they come down enough).
To the Reddit folks "In Da Club", you crushed some big names in the game. Make sure you walk away with some chips and live to play another day…
You identified the vulnerability that "sophisticated players" missed – and you deserve to harvest the spoils…
Now take some chips off the table while you can and, "go sip Bacardi like it's your birthday…"
Disclaimer: Not investment advice. For educational purposes only: Learn more at HedgeFundTips.com.