The 50 Cent "In Da Club" Stock Market (And Sentiment Results)
Stairs UP, Elevator DOWN.
In this case, it was Rocket UP, No Parachute Free-fall DOWN. I referenced it in a Reuters quote this week when I said,
So at some point, GameStop will transform into GameStopped. "We just don't know when…"
In the meantime, we'll sit back with some popcorn and watch the show. In the early innings, the falcon has eaten the falconer, but that dynamic may shift on a dime in coming days and weeks when buying power dries up.
Pro Tip: Always take some chips off on the way up and only press the "house's" money after you've banked your own.
Inflation
In my segment with Liz Claman on Tuesday, I referenced these pockets of froth as well as pointed to the two catalysts that would likely bring on inflation sooner than Chairman Powell is expecting. Thanks to Liz and Jacqueline D'Ambrosi Scales for having me on Fox Business: Watch the Fox Business Segment Here
On Jan 14, we put out our first "cautious note" in 10 months: TikTok Until The Stock Market "Ghosts" Us
It looks like we may now be starting to consolidate gains. Yesterday we closed below Jan 14th, so the anticipated short-term weakness may be starting. The longer the short squeezes last, the more the "winners" FAANGM+ will have to be used as a "source of funds" for any margin calls.
As I stated in my original cautionary note on the 14th, I do not expect this weakness to be material in nature and will use any weakness in coming weeks to add to cyclicals – which will outperform once again after taking their recent rest – as we are at the beginning of a new business cycle.
Baby Bull
As Ryan Detrick (LPL Financial) put out this week, we are in the early days of the new bull market: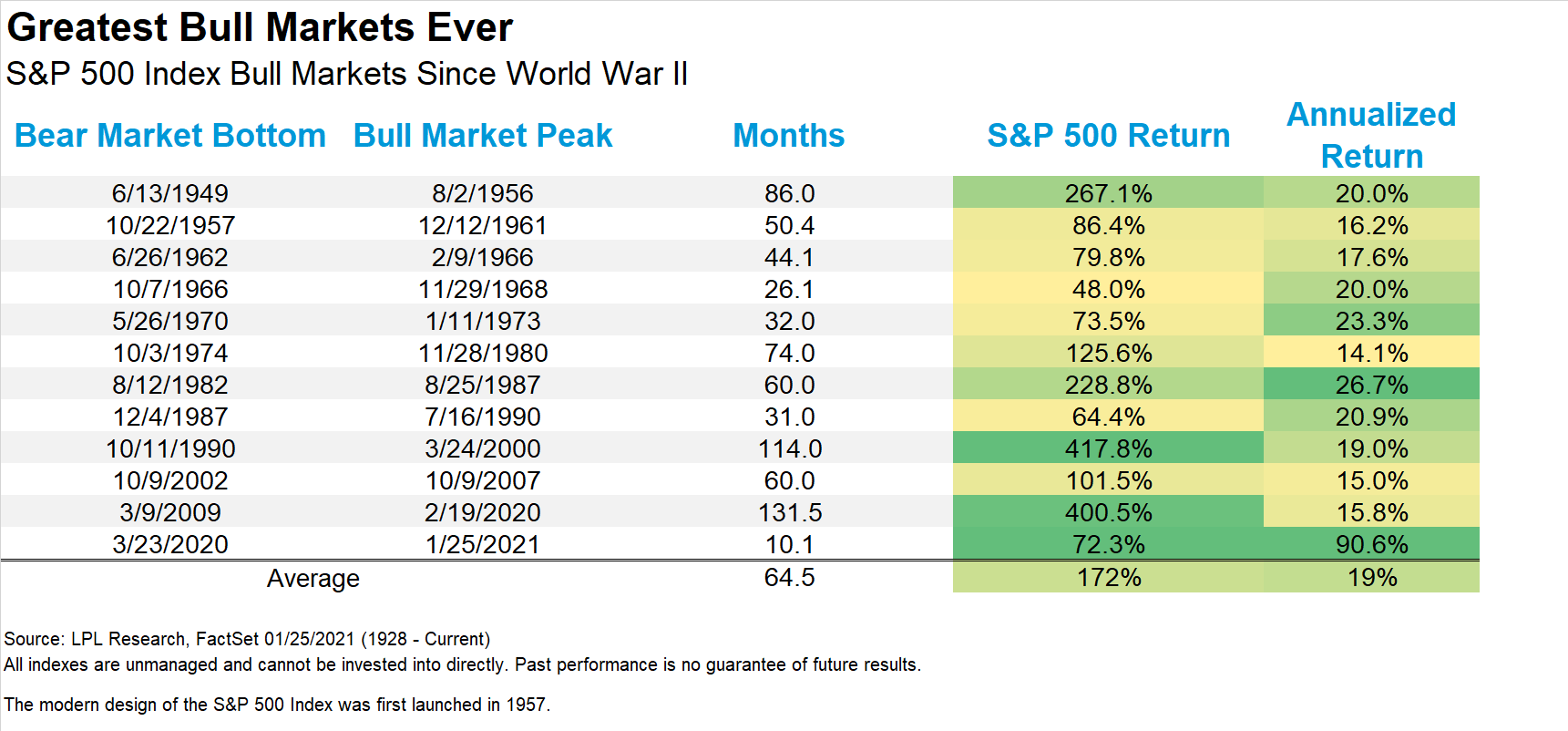 Correlation
This week, Bloomberg put out a note referencing declining stock correlation as an indicator of imminent weakness: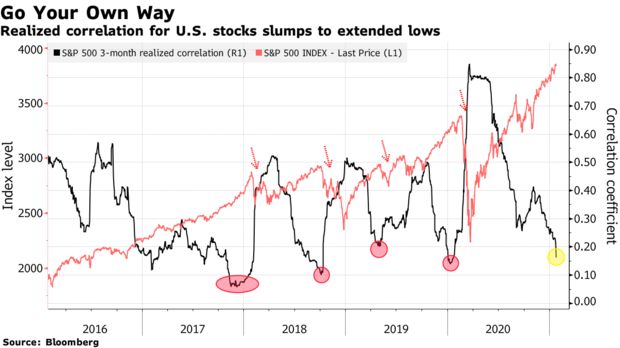 We covered a number of other indicators that led us to the same conclusion in last week's note: The "Amazing Grace" Stock Market (And Sentiment Results)
They also pointed out, "Still, low correlations are welcomed by fund managers looking to beat indexes through stock picking because if most equities are moving in the same direction, it's difficult to choose one that stands out from the crowd."
While breadth has been declining in recent days, we are seeing pockets of stocks performing well (i.e. the most shorted!):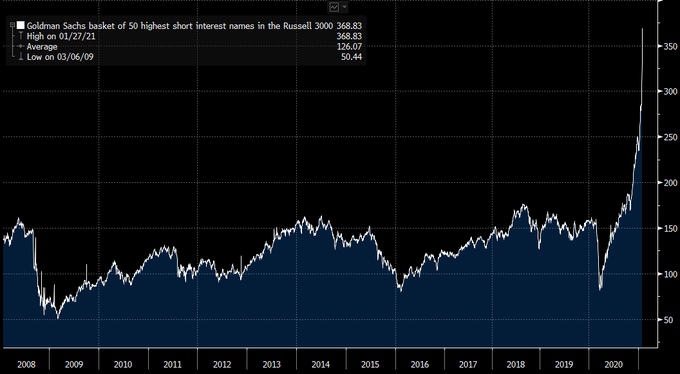 Last week we noted Consumer Staples was a group that should start to get bid:
"In the event, the dollar does show some short term strength, you could see a bounce in recently weak sectors like utilities and consumer staples (as well as bonds and tech – as yields compressed). I want to emphasize, this is a short-term counter-trend, and for most people, the best play is to ride it out and do nothing."
Here's what we saw in consumer staples this week: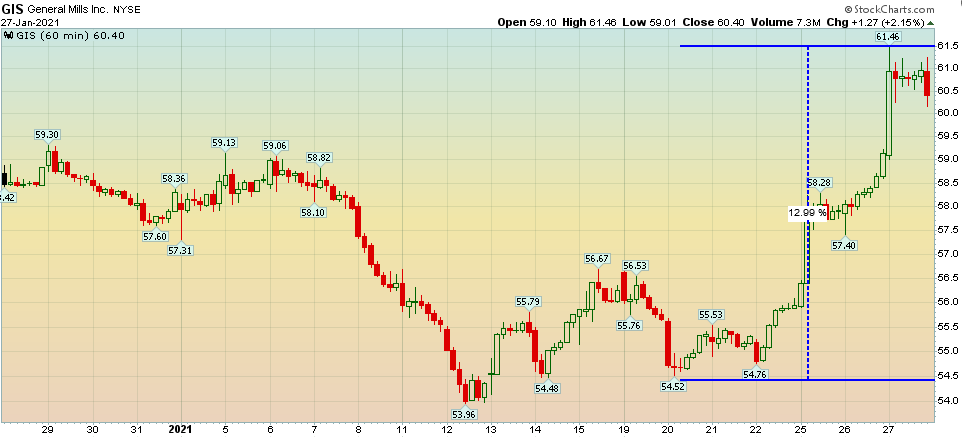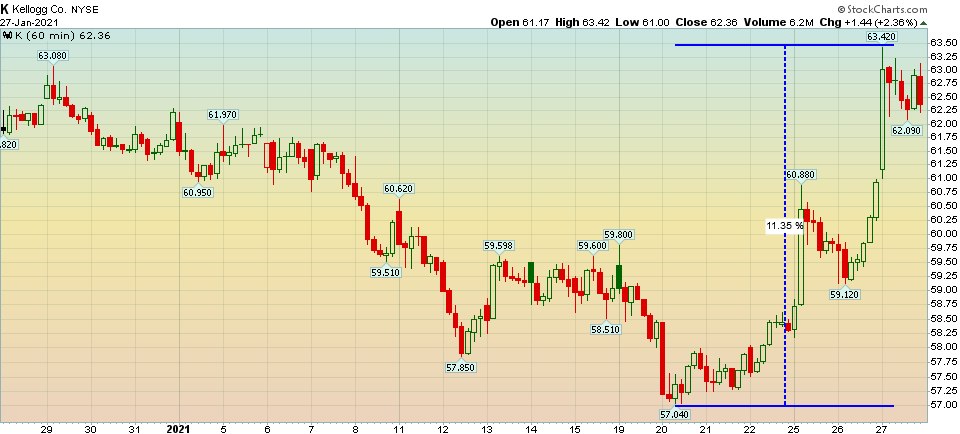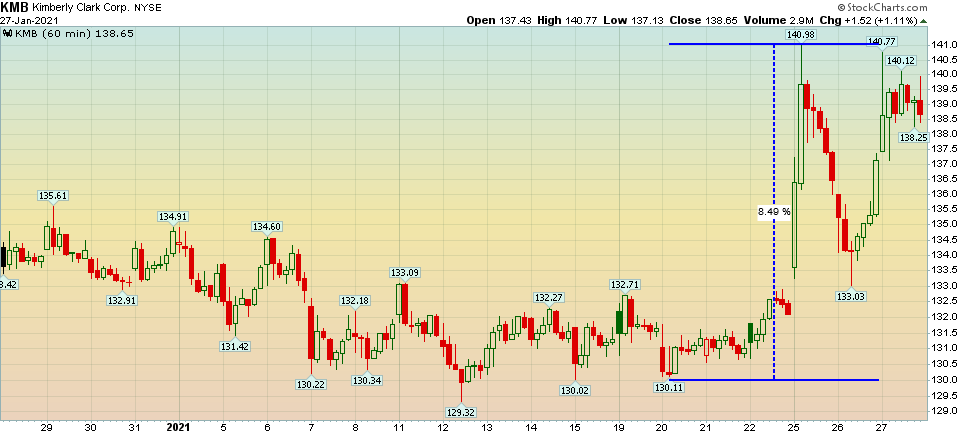 Ultimately, we'll get through this short-term consolidation (after a ~75% move off the March lows). The single-shot vaccine from JNJ will roll out en masse, earnings and margins will continue to improve and revert back to trend, and we'll finish the back half of 2021 measurably higher than we started the year.
Disclaimer: Not investment advice. For educational purposes only: Learn more at HedgeFundTips.com.