That '70s Show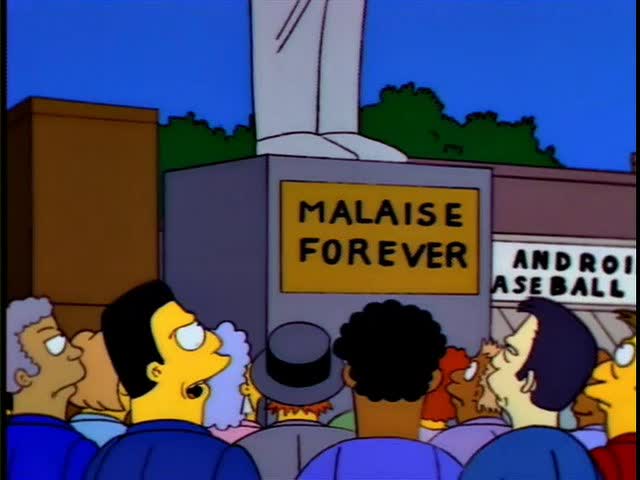 Hat tip to James Kirkpatrick for the apposite Simpsons still.
Chaos In The Mideast, Gas Lines At Home
In our last post (Shades Of 2000 And 2008), we wrote about two observers of the current scene who saw parallels to the spring of 2000 and the summer of 2008, respectively. We'll be checking in again with one of those observers below, but it occurs to us that one could draw another historical analogy here: the 1970s. The '70s famously featured chaos in the Middle East, from the Arab-Israeli War in 1973 to the Iran hostage crisis later in the decade as well as gas lines in the U.S. due to the OPEC boycott.
Mideast (and Midwest) Chaos
This week, we've had Israelis and Palestinians fighting it out with everything from rocks,
to rockets.
Meanwhile, supporters of both sides clashed in New York City,
And supporters of one side marched in the Midwest of all places, in Minneapolis.
Pipeline Problems
At the same time, thanks to a ransomware attack on the Colonial Pipeline, parts of America's east coast were plagued by gas shortages.
Disclaimer: The Portfolio Armor system is a potentially useful tool but like all tools, it is not designed to replace the services of a licensed financial advisor or your own independent ...
more