Starbase Tesla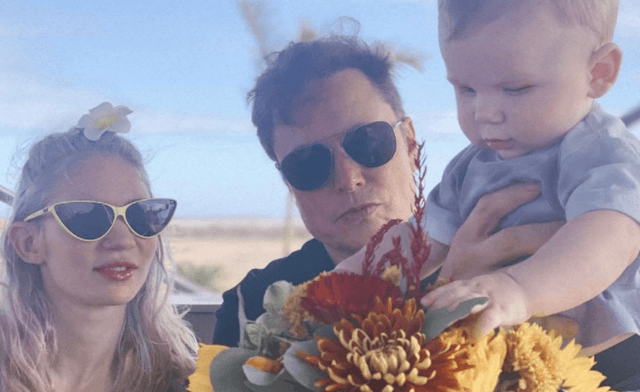 Grimes, Elon Musk, and their son X AE A-XII in Starbase, Texas (photo tweeted by Musk).
Starbase, Texas
The contrast between Tesla (TSLA) shares and Tesla's CEO on Monday was striking. Elon Musk started the day tweeting a literal picture of optimism: he, his youngest son, and her mother posing at the site of his future city, Starbase, Texas. Then Tesla shares sunk almost another six percent, their 5th consecutive down day.
Ark Of A Diver
Musk's optimism was mirrored by Cathie Wood, who made the media rounds on Monday talking about her flagship Ark Innovation ETF (ARKK), and its top holding, Tesla. ARKK shares had dived about 30% since their February high.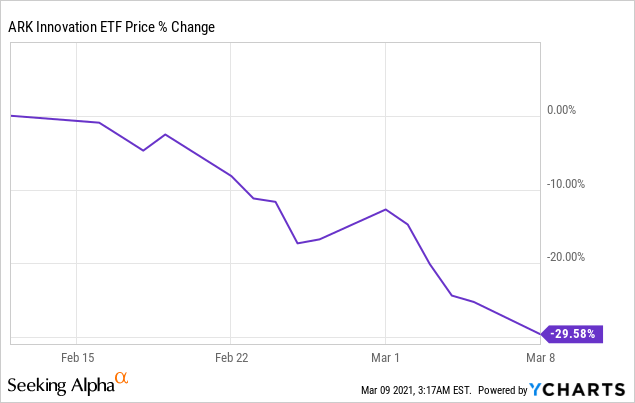 Bloomberg TV gave Cathie a few minutes on the air but posted her full interview with Emily Chang on YouTube.
A few key takeaways:
Cathie Wood describes the market's recent rotation away from Tesla and other tech names as a "broadening out" and interprets it as ultimately bullish.
She says she'll buy the dip in Tesla if it drops below 10% of her fund (i.e., if Tesla shares drop faster than Ark's ex-Tesla NAV).
Wood is still bullish on Tesla, particularly its full self-driving capability. She says profit margins for that could be in the 80% range.
Musk tweeted recently that Tesla would be making a beta version of full self-driving capability available to its customers in about ten days, but subsequently qualified his prediction, citing the prospect of internal and regulatory delays.
Availability varies by region due to regulatory approval delays and/or Tesla internal development & testing.

Note: word "Beta" is used to reduce complacency in usage & set expectations appropriately. All software is first tested internally by Tesla simulation & QA drive teams.

— Elon Musk (@elonmusk) March 6, 2021
We're Still Bullish On Tesla
The last time we wrote about the stock (Tesla Crashes), we said our system was bullish on Tesla as of Friday's close. It was bullish on Tesla again on Monday, as you'll see below.