SPAC Recap: 5 Merger Announcements, Merger Votes, New ETF Highlights Busy Week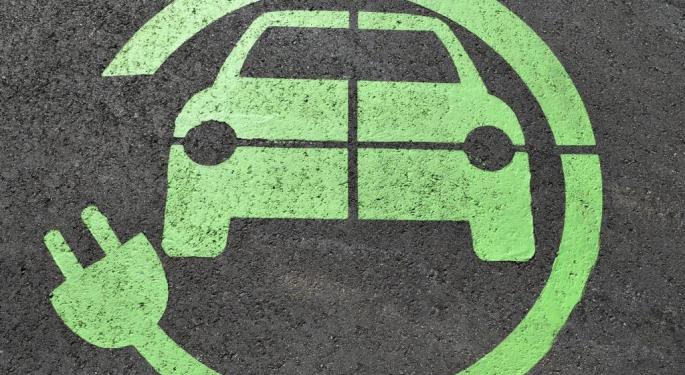 Last week saw a flurry of activity in the SPAC world with several deals announced, merger vote dates, and a new SPAC ETF. Here are the new SPAC mergers that were announced last week.
Indie Semiconductor
This semiconductor and software company for the automotive industry is going public via SPAC Thunder Bridge Acquisition II (THBR) in a deal that values the company at about $1 billion.
Indie has deals in place with 12 tier-1 automotive suppliers and has already shipped more than 100 million devices. The company is increasing its OEM penetration and content per vehicle. Silicon content per vehicle amounts to $310 currently and is expected to grow to $4,000 per vehicle, according to the company.
The company says it has a backlog of over $2 billion in deals. Revenue is estimated at $23 million for fiscal 2020, and is expected to ramp up beginning in 2023 with estimates of $204 million. From 2020 to 2025, Indie sees revenue growing at a compounded annual growth rate of 85%. Over 60% of aggregate revenue through 2025 is already at the shipping or completed-agreement stage for the company.
Blade
Helicopter company Blade announced plans to merge with SPAC Experience Investment Corp. (EXPC). The company's helicopters fly people in and out of U.S. city centers. The four key targets for Blade are short-distance flights of 60 to 100 miles, airport flights between New York airports, transporting human organs in the northeast U.S., and international joint ventures.
The company had revenue of $33 million in 2019 with 10 scheduled flight routes. The company expects revenue to hit $402 million in 2024 with 28 expected flight routes. In 2025, the company plans to launch its eVTOL electric vertical takeoff and landing aircraft. Revenue for 2025 is expected to hit $601 million and begin ramping up with the additional flying product.
AST
Satellite network company AST & Science LLC announced a merger with New Providence Acquisition Corp. (NPA). Investors in AST include Rakuten (RKUNY), Vodafone Group (VOD), Samsung, American Tower Corporation (AMT), and UBS Group (UBS).
© 2020 Benzinga.com. Benzinga does not provide investment advice. All rights reserved.