S&P 500 Set To Climb Higher In 2021: Bet On These ETFs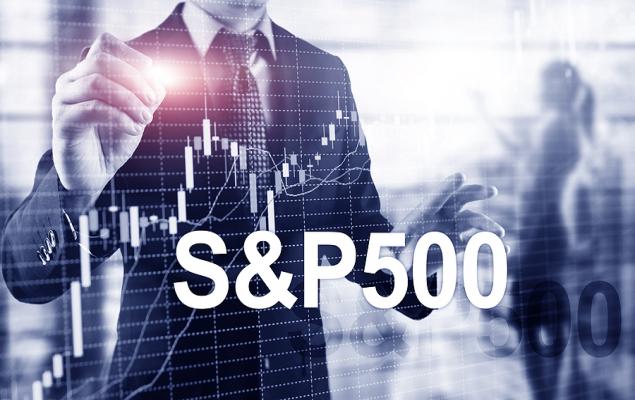 Image: Bigstock
Wall Street has been on a historic rally with the S&P 500 Index extending its gain from the best November ever. Vaccine optimism and the likelihood of its availability soon have been bolstering investors' confidence. This is because the vaccine will lead to a swift recovery in the economy, which was battered by the pandemic.
The potential for a divided Congress with President-elect Biden and better-than-expected earnings have added to the strength. The divided government is favorable for the economy, as there will be lesser chances of major tax increases and tighter regulations. The prospect of a smooth transition of Biden to the White House has also been driving the stocks higher.

The combination of factors has set the stage for the S&P 500 Index to make new highs as we move toward the next year. Further, the stocks are poised to reap benefits of massive cheap money flowing into the economy, along with anticipated additional round of fiscal stimulus. Lower interest rates will continue to fuel the economy, leading to higher spending power.
According to data from Bloomberg, the average forecast of Wall Street for the S&P 500 is more than 3,900 for 2021 with some projecting an even bigger increase. Morgan Stanley expects the S&P 500 to hit 3,900 by December 2021 while Barclays projects the benchmark to surpass the 4,000-point mark in 2021. Jefferies and BMO Capital see the S&P 500 jumping to 4,200 while Goldman expects it to trade at 4,300 by the end of next year. JP Morgan forecasts even higher surge for the index to 4,500 by the year end.
How to Play?
Against such a bullish backdrop, investors seeking to participate in the S&P 500 Index's rally could consider ETFs that replicate the index. While these funds look similar in terms of the holdings breakdown with Apple (AAPL - Free Report) and Microsoft (MSFT - Free Report) taking the top two spots and having a Zacks ETF Rank #2 (Buy), there are few key differences between them. We have highlighted the differences below:
Disclosure: Zacks.com contains statements and statistics that have been obtained from sources believed to be reliable but are not guaranteed as to accuracy or completeness. References to any ...
more