Scalping Gamma From Long Puts
While I do like selling credit spreads and iron condors, they don't work very well when implied volatility (IV) is low or when the IV spikes high after you sell them. In a low imply volatility environment, I lean towards calendar spreads, diagonals, and iron butterflies. And there is one more: that is scalping gamma on long puts.
While I generally don't like to have one single leg option on for any significant length of time, this one starts off with a single long put on a ticker with a downward trend. A good example is XLE here.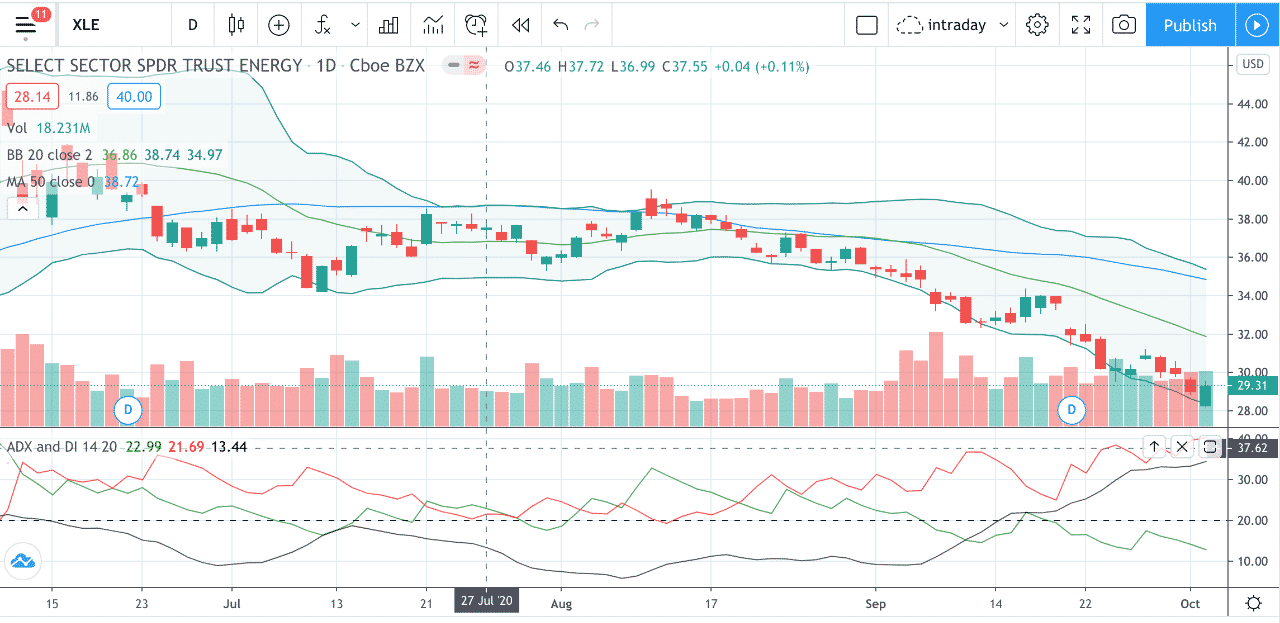 Look at that nice downward trend of XLE on the daily chart. The price is below the 20-day simple moving average (that is the green middle Bollinger band line). The 20 SMA is below the 50-day simple moving average (blue line). The ADX indicator is above 30, showing nice trendiness with the red DI line above and diverging away from the green DI line.
Next, we check implied volatility (IV) using an online resource. For this writing, I refer to Market Chameleon and ivolatility.com. Let's take a quick look:

And its corresponding graph: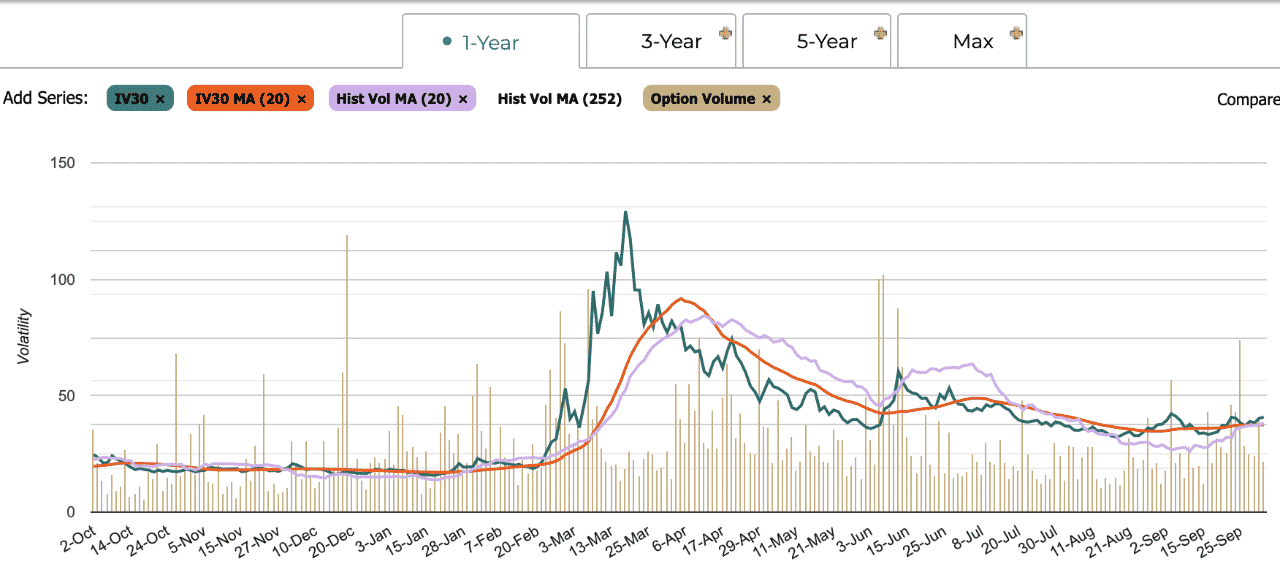 It's moderate at a 65% IV rank. IV can go either way. The example provided is not ideal, but acceptable. As long as the IV is not too high. If the IV was high, I would not do this trade, as high IV means the cost of the option is expensive.
With XLE trading at $29.31, let's buy a one strike slightly out-of-the-money put at the $29 strike with the November 20 monthly expiration. (That is at delta of -0.43 for those who are curious). This is a monthly expiration with bid/ask spread about $0.10 wide. Liquidity on the option is fine. We don't want to buy short dated options because that means the option will experience faster time decay.
At the time of writing this (October, 2020) the option expiration is 47 days away. This doesn't mean that we are going to hold it for 47 days. Let's try not to keep it that long if we don't absolutely have to.
Disclaimer: The information above is for educational purposes only and should not be treated as investment advice. The strategy presented would not be suitable for investors who are ...
more