Regional Political Risk Could Be An Issue For This Emerging Market Bond ETF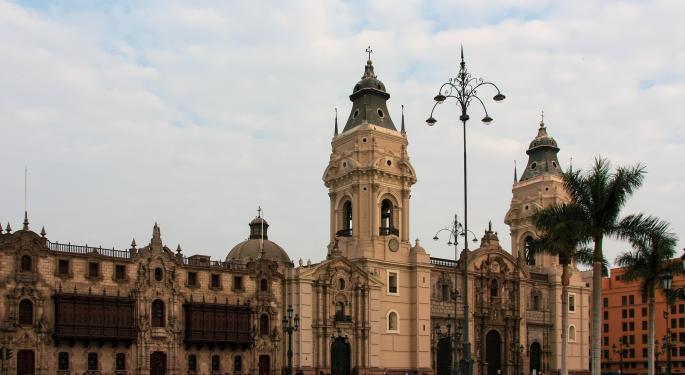 Geopolitical volatility is always a consideration when investing in emerging markets, whether the underlying asset is bonds or equities. Latin America is reminding investors of that fact this year and political upheaval in the region could weigh on a popular fixed-income exchange-traded fund.
What To Know About Latin American Political Volatility
The iShares J.P. Morgan USD Emerging Markets Bond ETF EMB, the world's largest emerging market bond fund, is up nearly 8% year to date and seduces investors with a yield of 5.44%, or almost triple what they get with 10-year Treasuries.
Of course, that yield is part of the compensation for investors get for taking on more risk with emerging markets sovereign debt than they would find with equivalent developed market bonds. That risk is currently rearing its heard.
"Recent political volatility in a number of Latin American countries, including Argentina, Bolivia, Chile, Ecuador, and Peru, reflects a broader theme of rising political risk that could amplify negative sovereign credit trends in the regions," Fitch Ratings said in a recent note.
Why It's Important For EMB
Even when throwing out Bolivia because that country isn't represented in EMB, Latin America's recent bout of political volatility is concerning for the fund. Argentina, Chile, Ecuador, and Peru combine for over 8% of the fund's weight.
Until recently, Chile was something of a geopolitical light in Latin America, home to a mostly open and transparent government and economy and one of the least politically volatile nations in the region. That has changed.
"The spate of heightened political volatility in Latin America has included sustained, large-scale demonstrations in Bolivia, Chile, and Ecuador that have disrupted economic activity and prompted policy shifts, a constitutional crisis in Peru, and a significant electoral shock that precipitated a financial crisis and sovereign default in Argentina," according to Fitch.