Real Estate Tops YTD: 5 Best ETFs & Stocks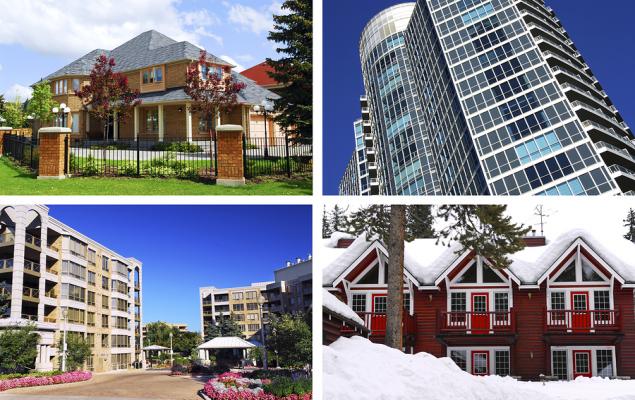 Image: Bigstock
Real estate is the top-performing sector so far this year overtaking technology, which has been hit badly by increased tit-for-tat tariff trade dispute. The S&P 500 Real Estate Sector Index has gained 27.7% year to date while the S&P 500 Information Technology Sector Index is up 26.4%. In fact, the real estate index hit record levels with most of the stocks and ETFs reaching new highs.
The outperformance was powered by the Fed's first rate cut in more than a decade and the prospect of lowering the rates further this year. The low-interest rate environment has bolstered the lure of rate-sensitive sectors like real estate.
REITs own and operate income-producing real estate. They are required to distribute at least 90% of taxable income to shareholders annually in the form of dividends and, in turn, can deduct those dividends paid from their corporate taxable income. Thus, REITs offer juicy dividend yields. Further, REITs have low correlation with other stocks and bonds, thereby providing huge diversification benefits to the portfolio.
Also, the collapse in yields has added to the strength. When yields drop, mortgage rates fall, making buying of real estate or refinancing mortgages more affordable. Affordability of real estate boosts activity in the market and lifts real estate stocks.
Further, web of worries including escalation in the U.S.-China trade dispute, global growth concerns, geopolitical tensions and Brexit woes are making investors jittery, raising the appeal of these stocks. This is because these often act as a safe haven in times of market turbulence while offering higher returns due to their outsized yields.
If these weren't enough, warehouse specific real estate companies are performing solidly this year thanks to the e-commerce boom, which is also boosting the real estate sector.
Given the bullish fundamentals, investors might want to tap the space with the top-performing real estate ETFs and stocks of this year so far. We have highlighted five of them that are poised to perform well.
Disclosure: Zacks.com contains statements and statistics that have been obtained from sources believed to be reliable but are not guaranteed as to accuracy or completeness. References to any specific ...
more