PGF: My No. 1 ETF Combining Yield And Safety
This situation resulted in the entire mutual fund, ETF and brokerage community pounding at the doors of the Fed and the Treasury on behalf of their clients. The situation was finally tempered by the "better late than never" response by the Fed and Treasury. And what a response it was.
By this time, March 23, almost all fixed income funds, and especially the mortgage funds, were on the edge of a cliff. Even the best of these, like my old favorite AlphaCentric Income Opportunities Fund (IOFAX), a rock-steady income stalwart if ever there was one, was ready to stop redemptions. Its excellent management had seen the fund increase in value from its inception on June 1, 2015. at $10 to its price on March 9, 2020, of $13.23. (All the while paying out a solid monthly 5%-plus annualized dividend.)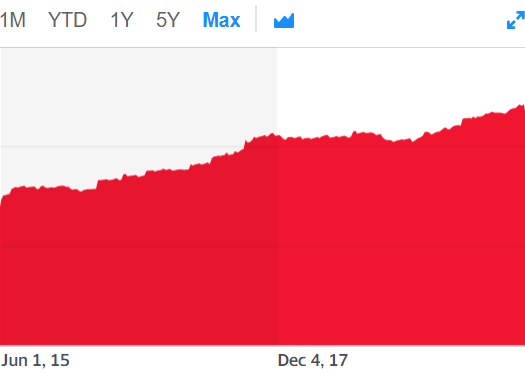 Source: Yahoo Finance
Now take a look at this chart, beginning the next day, March 10: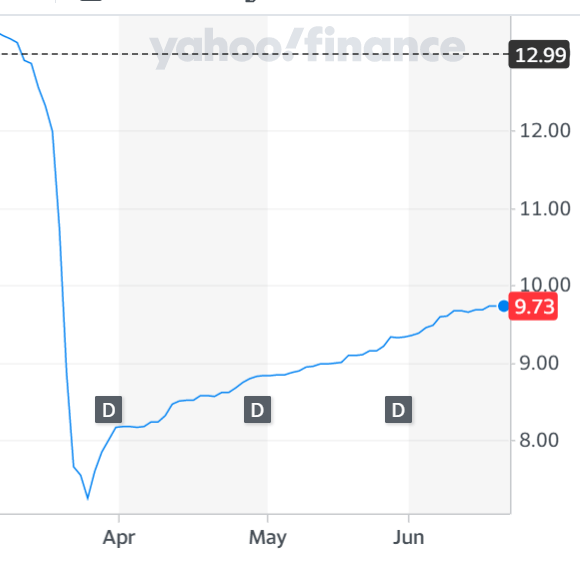 Source: Yahoo Finance
The shares fell from $13.19 to $7.24 during the next two weeks (even though it never missed a dividend, before or since).
The Fed initially pledged to buy as much government-backed debt as needed to bolster the markets for housing and Treasury bonds. It then announced that it would buy corporate bonds, including the riskiest investment-grade debt, for the first time in its history. Non-investment-grade paper (like unrated mortgage securities which might be AAA or CCC if rated) were not included in the Fed's early rescue plans.
It took the Fed awhile to include mortgage bonds but when they did, of course, a quality firm like IOFAX turned on a dime. I don't believe it has had a down day since as it resumes its winning ways.
My point in including this egregious example is to point out (and perhaps partially salve the wounds of) those investors nearing or in retirement who tried to do what their financial planners and market experts thought, based upon previous bear cycles, was the right thing to do: Make fixed income an increasing percentage of your portfolio as you got older. In short, the more conservative you were in this strangest of all bear cycles, the more you were harmed.
So where do you go from here?
The ETF
Invesco's Financial Preferred ETF (NYSEARCA:PGF) has a unique charter. It only holds Financial Sector preferreds. Here are its current largest holdings:
Disclosure: I am long PGF.
Disclaimer: I do not know your personal financial situation, so this is not "personalized" investment advice. I encourage you to do your own due diligence on ...
more