Microsoft Set To Beat Estimates: ETFs To Buy
Microsoft (MSFT - Free Report) is set to release fiscal first-quarter 2020 results on Oct 23 after market close. Being the world's largest software maker, it is worth taking a look at the company's fundamentals ahead of its results.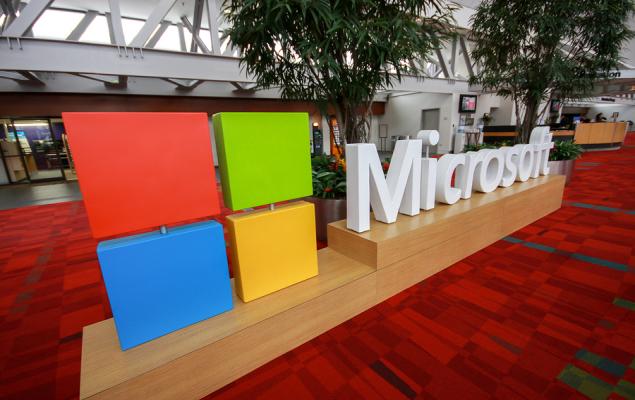 The stock has shed 0.7% over the past three months but outperformed the industry, which declined 3.6% in the said time frame. The outperformance might continue as the software leader has attractive fundamentals and has some chances of beating estimates.
Inside Our Methodology
Microsoft has a Zacks Rank #3 (Hold) and an Earnings ESP of +0.31%. According to our surprise prediction methodology, the combination of a positive Earnings ESP and a Zacks Rank #1 (Strong Buy), 2 (Buy) or 3 increases the odds of an earnings beat.
The stock has seen positive earnings estimate revision of a penny for the fiscal first-quarter over the past 60 days. The Zacks Consensus Estimate indicates substantial earnings growth of 9.65% from the year-ago quarter. Microsoft projects substantial year-over-year revenue growth of 10.83%. Its earnings track record is impressive, with the average four-quarter positive earnings surprise being 11.72%. The stock boasts a solid Growth Score of A and belongs to a top-ranked Zacks industry (top 21%).
The Zacks Consensus Estimate for average target price is $155.44 with 95% of the analysts having a Strong Buy or a Buy rating ahead of earnings. This represents nearly 13.1% upside from the current price.
What to Watch?
Investor focus will be on Azure growth, Windows sales trends and stock buybacks. The company has been successful in shifting its business toward Internet-based computing, which includes products such as Office 365, Dynamic 365 and the flagship Azure computing platform. This has become a major source of growth.
ETFs in Focus
Given this, ETFs having the highest allocation to this tech giant will be in focus. These funds could be potential movers if Microsoft surprises the market (see: all the Technology ETFs here):
Disclosure: Zacks.com contains statements and statistics that have been obtained from sources believed to be reliable but are not guaranteed as to accuracy or completeness. References to any specific ...
more