Leveraged Rate Sensitive ETFs In Focus Ahead Of Fed Meet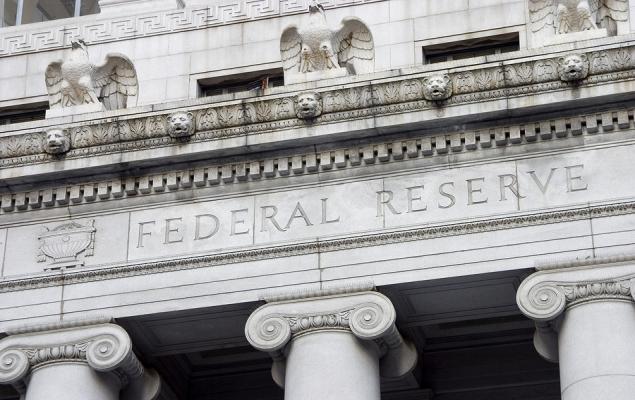 Image: Bigstock
All eyes are currently on the FOMC meeting slated later today. Though the Fed is not expected to change interest rates, it will likely lay the foundation for a rate cut this year. In fact, the central bank is widely expected to drop the word "patient" from its statement and open the doors for a cut next month at its policy meeting.
Aggravating trade disputes, global recession fears and bouts of weak data triggered speculation of rate cuts. Fed Chair Jerome Powell at the Conference on Monetary Strategy, Tools and Communications Practice early this month commented that "the Fed is closely monitoring the implications of the trade tensions on the economy and would act as appropriate to sustain the expansion, given a strong labor market and inflation near 2% target."
Hopes of easing policy have pushed Treasury yields lower, which, in turn, benefited rate-sensitive and high-yield sectors such as utilities and real estate. When interest rates remain steady or decline, these sectors, which are generally known for the income they generate, gain momentum.
Additionally, global headwinds are making investors jittery, raising the appeal for stocks from these sectors. This is because these often act as safe haven in times of market turbulence and offer higher returns due to their outsized yields.
In such a scenario, investors could make a short-term bullish play on the rate-sensitive sectors as these spaces will continue to trade smoothly if interest rates remain steady or decline in future.
How to Play?
While futures or long-stock approaches are some of the possibilities, leveraged ETFs might be good options. Leveraged ETFs provide exposure that is a multiple (2 or 3 times) of the performance of the underlying sector using various investment strategies such as swaps, futures contracts, and other derivative instruments.
Since most of these funds seek to attain their goal on a daily basis, their performance could vary significantly from the inverse performance of the underlying index or benchmark over a longer period when compared to a shorter period (such as weeks, months or a year) due to the compounding effect.
Disclosure: Zacks.com contains statements and statistics that have been obtained from sources believed to be reliable but are not guaranteed as to accuracy or completeness. References to any specific ...
more