E

Is The Mexico ETF Worth The Risk?
The iShares MSCI Mexico ETF (EWW) has been available for 23 years. EWW has spent most of that time outperforming US Large Cap Blend equities, but currently trails the S&P 500 by 0.79% CAGR.
The Mexican economy is the 15th largest by GDP and Mexico is the 10th largest country by population. So, is EWW worth considering as a component of a worldwide equity portfolio?
EWW vs S&P 500 Index Fund: May 1996 – August 2019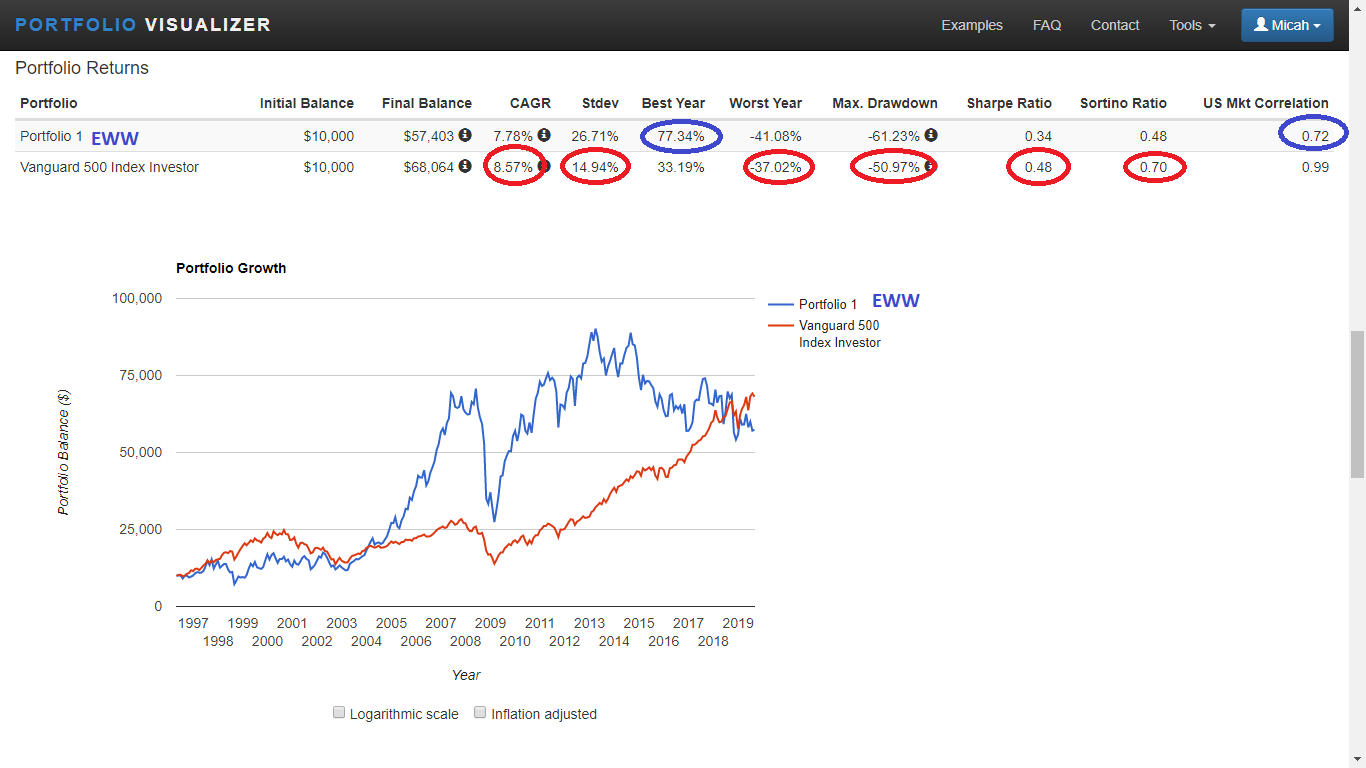 Source: https://www.portfoliovisualizer.com/
EWW vs SPY: March 18, 1996 – September 13, 2019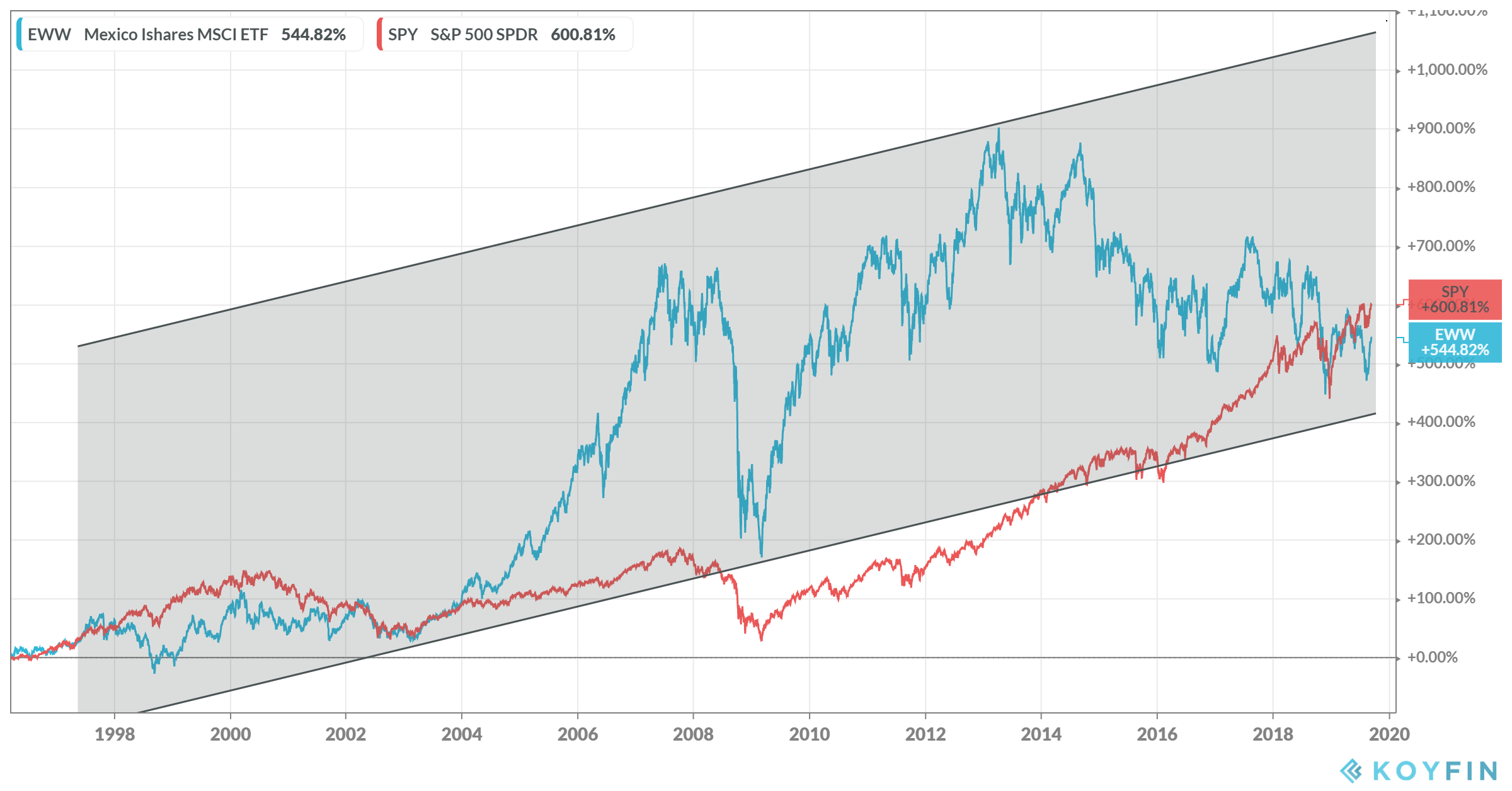 Source: https://www.koyfin.com/home
With the onslaught of negative news about the Mexican economy flirting with a recession, worldwide trade wars and heated debates about immigration with the United States, investors are understandably cautious about allocating their capital to the oldest and largest Mexico equity ETF (EWW). But there are some bright spots worth considering:
Mexico is considered an Emerging Market economy. Emerging Markets tend to have more frequent recessions than Developed Markets. Mexico has been teetering in and out of recession over the last few years, but things do seem to be improving.
The economy of Mexico is the 15th largest in the world by GDP. That is a lot of goods and services being produced and worth considering when constructing a worldwide equity portfolio.
The population of Mexico is the 10th largest in the world. There are over 125 million people living and working and pursuing their own personal happiness. They buy cars, food, clothes, electronics and other products; they build houses, grow food, produce products, create businesses and provide services for others every day.
The USMCA, United States Mexico Canada Agreement, has not been enacted yet, but it is expected to be a done deal soon.
It can be difficult to find positive news on the Mexican economy, but some reporters are starting to take notice of some potentially positive developments.
Disclosure:
We currently own shares of EWW and we intend to buy more shares in the future. I am not a professional investment advisor. Please perform you own due diligence or seek the advice of ...
more